Discover BOTANICA in Bloom by Tiffany & Co.
To celebrate the 2022 launch of Tiffany & Co.'s acclaimed Blue Book collection, BOTANICA, Remix creative director Steven Fernandez sat down with Chief Gemologist Victoria Reynolds in New York. In addition to previewing the remarkable new collection that pays homage to the brand's rich heritage, Steven learnt about the passion and spirit of the Tiffany & Co. design team from the woman who has dedicated over half her life to the craft.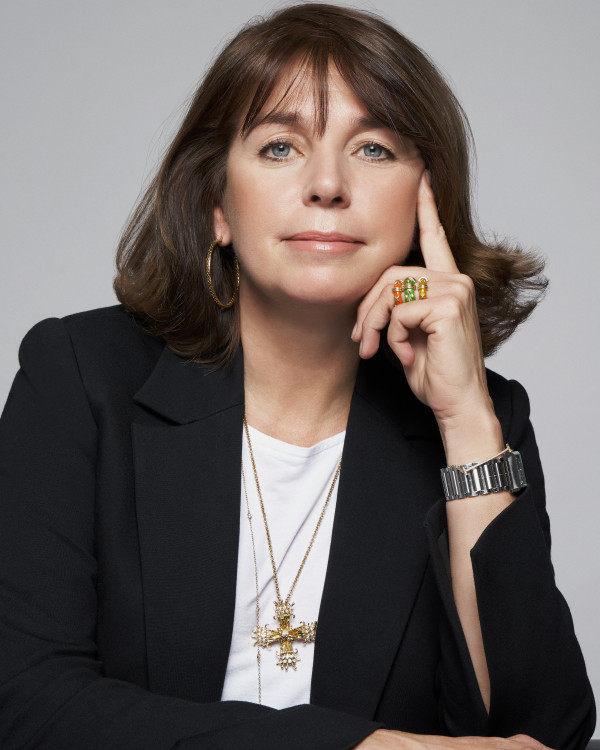 This collection is in some ways quite a departure for Tiffany & Co. in that it focuses on pieces that are more versatile and transformational. What was the rationale behind that?
The heart of it was knowing that our clients have very individual styles. That was an important factor for us because of course we want the jewellery to speak for itself, but equally we want the client to be able to wear it and transform it according to their personal taste. And so, in designing the collection, we added that functionality where we could and where it made sense to do so. The rings are a great example of this. I think it's also the sign of a great piece of jewellery, to allow for that level of versatility and personalisation while still remaining very elevated and true to the brand. Transformability sounds wonderful, but if it's not executed perfectly, it doesn't work.
You are the first woman to earn the title of Chief Gemologist at Tiffany & Co. – an incredible achievement. How did it feel to be appointed to this position and be handed the reins of such an incredible legacy?
Humbling is the first word that comes to mind, but also incredibly honoured and passionate about steering the next phase of the journey. I've been with the brand for 35 years so I think it goes without saying, there's nothing that excites me more than showcasing these extraordinary designs. The best part is the group of extraordinary gemologists who work with me. I am one person, but I have a team of people who are incredible. None of this happens without an amazing group of designers and jewellers. We have extraordinary people here and it's wonderful to be able to acknowledge that.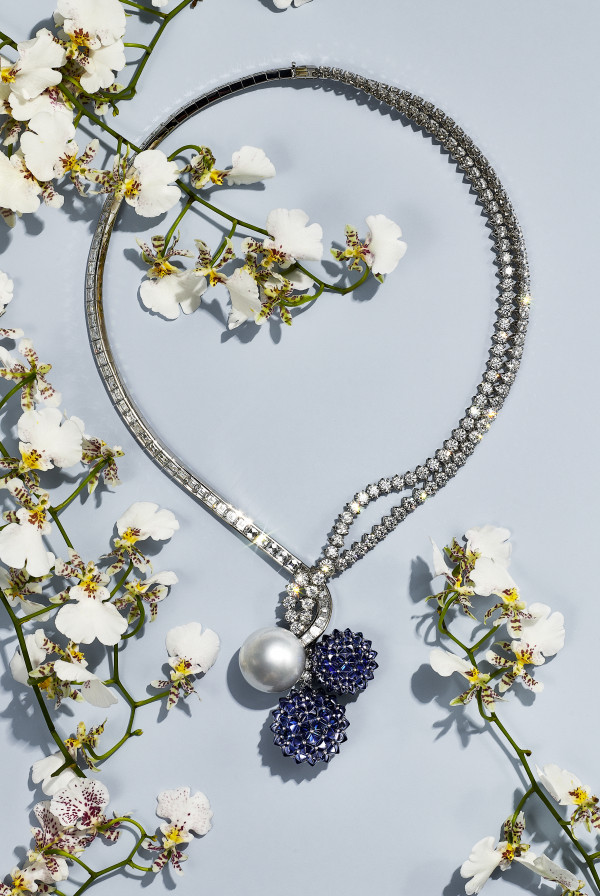 To me, gemology is such a foreign but fascinating thing. That fusion of nature and discovery and there's such a science behind it… can you please speak to that?
I've had several different positions at Tiffany & Co. but half of my career has been in either jewellery or gemology. I'm 58 years old now, but I'm never going to stop learning. I am constantly surprised and delighted by my work. There might be a new colour – I could talk about morganite for example, there's such a range there. More generally, I think the brand, for me, is like speaking about my children. I love it that much. We have this incredible legitimacy and legacy that extends over 185 years and you can imagine how many stories we have to tell. The BOTANICA collection tells the Tiffany & Co. story in a way that hasn't been done for a while. The design foundations are from our archives, but then the amazing design team modernises it and brings it to life in a totally different way.
What comes first? Is it either the discovery of a particular gem and then you think about how you want to set or place it? Or is it the other way around, where you have a particular motif or design in mind and then you think about what gems you'd like to use?
It's a bit of both. We start with a mood board – that really is at the heart of every design. This informs the colours and textures the design team wants me to look at, and then they will start designing. I would say that 25 percent of the collection comes from stones we've already picked. A great example from BOTANICA is the beautiful Orchid with the 51 carat diamond. That piece was designed around the gem. But it's really an amalgamation of both. The mood board is what informs the spirit of the collection, and always the starting point for that is our incredible archive where you can go back and draw inspiration, then reinvent it. You don't want to do the same thing twice but you can showcase the DNA of the brand. BOTANICA is so deeply rooted in Paulding Farnham, Edward Moore, all of these incredible designers from over 100 years ago.
I suppose this is a little bit like telling you to choose your favourite child but do you have a favourite piece from the collection?
I love your questions! I have three boys so I can give you three, and I would narrow it down to the three headlining pieces. Firstly the Dandelion necklace. Then the Orchid necklace that I already spoke about, you've got this extraordinary 51 carat diamond which references the Tiffany & Co. diamond – that 128-carat yellow diamond that's just so famous. And we reinvented it by tweaking the chains and making it transformable. Then lastly, the Thistle necklace. It's extraordinary how simple it looks while being an incredibly complicated and intricate piece. It's an absolute testament to our designers, our exceptional gemologists and the jeweller who is responsible for putting it all together.
While everyone else admires the intricacies, I imagine when you look at these pieces you see the blood, sweat and tears that went into them…
That's what is so wonderful about being able to spend time with you today because you're looking at it for the first time. You're looking at it with a fresh set of eyes and you see just what's in front of you and that's ultimately what our clients are seeing. For me, in every single gem, every single piece of jewellery, there's a story. So it makes the piece richer when I can spend time with a client and talk about why we picked that gemstone, why the design team did what they did. The jewellery needs to stand alone and be spectacular, of course. But when you have the background, it adds so much depth and makes it all the more special.
When you look back on your 35 years at Tiffany & Co., what's a magical moment that stands out?
For sure, it was being appointed Chief Gemologist. I started here when I was 23 years old. At 23 years old, if you'd asked me what I wanted to be, in my wildest dreams, it would be to be appointed the first female Chief Gemologist of this extraordinary brand. That is it. There've been plenty of other highlights but that's head and shoulders the most significant.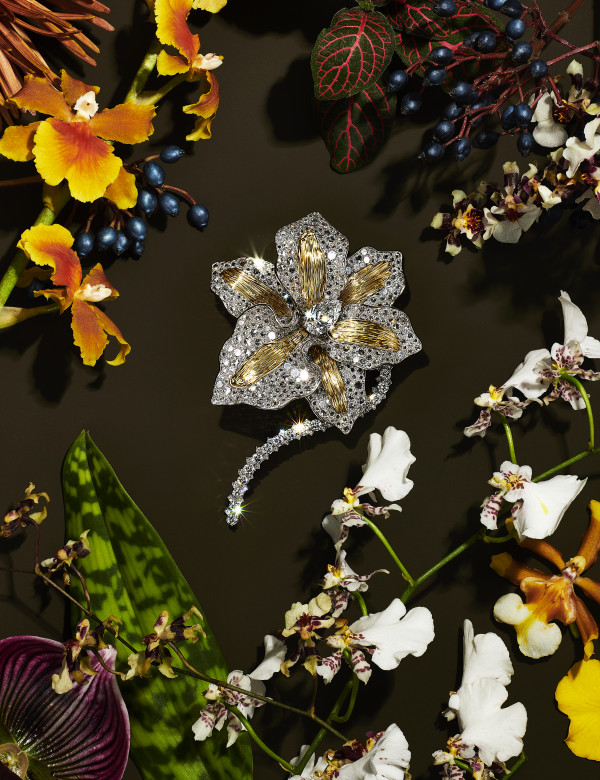 How do you stay inspired and come up with fresh ideas within your role at Tiffany & Co.?
It's the people. You can see in this room we have a very diverse population, a very creative group of people. I think staying current has always been important to Tiffany & Co. You just have to be. And that can be seen in our True Love campaign. That currency is always what we're striving for. We realise we can't continually rest on our laurels, we have to consistently be bringing something extraordinary to the table. And when you're pushing yourself, it's always going to be exciting. Sometimes it works, sometimes it doesn't, but you have to take risks. Thankfully this has more often than not worked in our favour!