What's on Ben St. George's spring fashion radar
With a multifaceted resume that ranges from design, digital media and sales, to writing for illustrious London-based publications Wallpaper and The Rake, Ben St. George is the ultimate slashie. It's no surprise then, that upon returning to New Zealand after a several-years stint in Europe, he was snapped up by local luxury brand Dadelszen to help lead it into a new era of success.
Here, Remix sits down with the accomplished Kiwi to talk about his return to 'the rag trade', and what's on his radar for spring.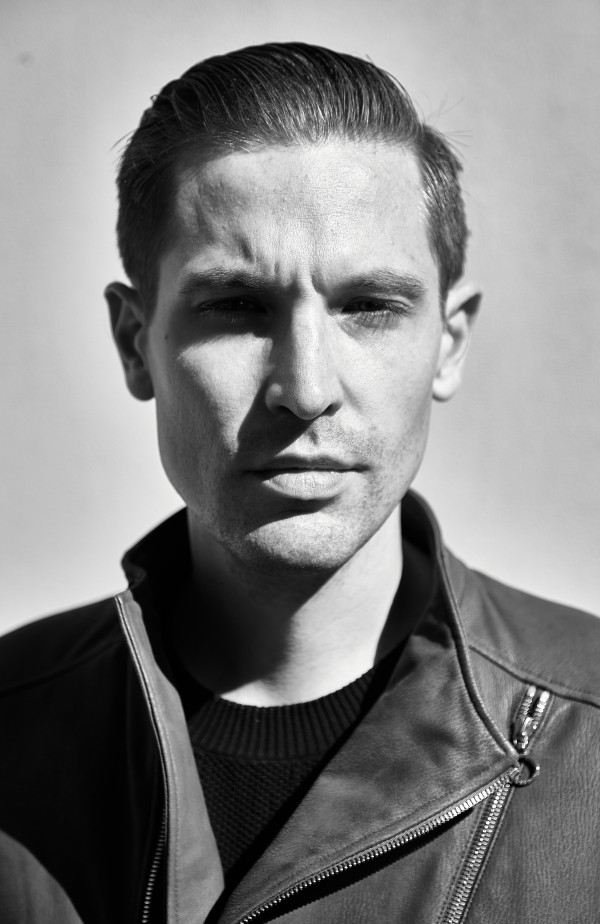 You've just been back in Europe for the first time since moving home, mid-pandemic. What was that like?
It was definitely really nice to be back in some bigger cities and just feel that energy. There were some exciting work-related conversations and it was a great opportunity to get out and reactivate the network. And if you can do that in Florence over a few negronis, well…
Part of your 'work' was attending men's fashion week, Pitti Uomo. Tell us about that…
Pitti was a really interesting experience. It was my sixth or seventh time attending and the fair was much smaller than previous years, with a lot of traditional exhibitors missing. But talking to individual luxury businesses, lots of them were saying that the past few years have been some of their best ever, so that confidence was encouraging.
Do you feel that confidence here in New Zealand?
I think we're still facing a gradual recovery in some aspects – we've got to keep in mind that we're six to twelve months behind the rest of the world in terms of the Covid cycle. But I also think there's a psychological shift that's happened; people are wanting to double down on spending on themselves.
As in, make up for lost time?
Or more like plan ahead. There's this understanding that we now live in a world where our movements could become restricted. But the way that awareness has affected shopping habits has played well for brands positioned in our sector, where everything's a lot more focused on timeless style. Those elegant, less trend-driven investment pieces that the customer is going to keep and love and that will carry them through season after season.
I mean, those are basically the brand pillars and the philosophy behind Dadelszen…
Absolutely. Dadelszen is a brand that was never looking to radically move the needle in terms of chasing trends. We want to help our clients build up a wardrobe that year after year is full of stuff they're proud of, that they want to wear, that looks amazing, that feels great and that has the quality and the craftsmanship to keep enduring. They're heirloom pieces.
You were brought into the Dadelszen fold earlier this year and appointed General Manager for the brand. How did you come to connect with founders Eddie and Constance von Dadelszen?
I'd been based in the UK for several years and had just come back to New Zealand. Eddie and I had known one another from the tailoring circuit back in the day, and we just happened to be living on the same street. We'd bump into each other walking our dogs and just got to talking. It was very 'right place, right time', as these things often go.
What piqued your interest in the brand?
It was really once I had the chance to spend some time with Eddie in the showroom and he took me through the whole product offering. We spent an hour talking shop over a drink and it just immediately resonated with me. I've worked in both fashion and editorial for a long time and as someone who's used to hearing brand pitches and touching fabrics all day every day, I knew the product was something special as soon as I got my hands on it.
You also have an amazing team…
Oh, I think we've got some of the best people in the business and I'm immensely proud to call them my colleagues and collaborators.
I love how you can walk into Dadelszen or sister store Faradays on any given day and there you all are on the floor. It always feels like such a hive of activity, despite also being a very serene space.
One hundred percent. And that's the agony and the ecstasy of working in a business like this, things are moving at a thousand miles per hour but everyone gets to be involved in the exciting stuff and there's a lot of opportunity to leave your mark. I've worked in some big companies and honestly my heart will always lie with small, gutsy businesses.
Talk to me about the e-commerce side of things, because that's been a seismic shift for Dadelszen which was founded on these principles of absolute discretion and 'by appointment' shopping experiences…
I guess the strategy that we landed on was that there was no reason why we couldn't have it both ways. That very high-touch customer experience where you're having pieces made exclusively for you, possibly in a completely exclusive fabric, that hasn't gone anywhere. But as the business has grown, that core, bespoke offering has been buttressed by other more easy, ready-to-wear products such as our knitwear and our casual trousers and T-shirts.
And of course, nobody really needs to make an appointment to come in and buy a cashmere T-shirt, but it might be the gateway to them having a suit made…
For sure, or some custom leather or whatever it may be. I think as Dadelszen has evolved from being so tailoring focused into more of a holistic lifestyle brand, those other verticals have become just as important and we know purely from the data that the demand is there, people are loving it. So the next step is how can we push that further.
Ben's top five Dadelszen picks for Spring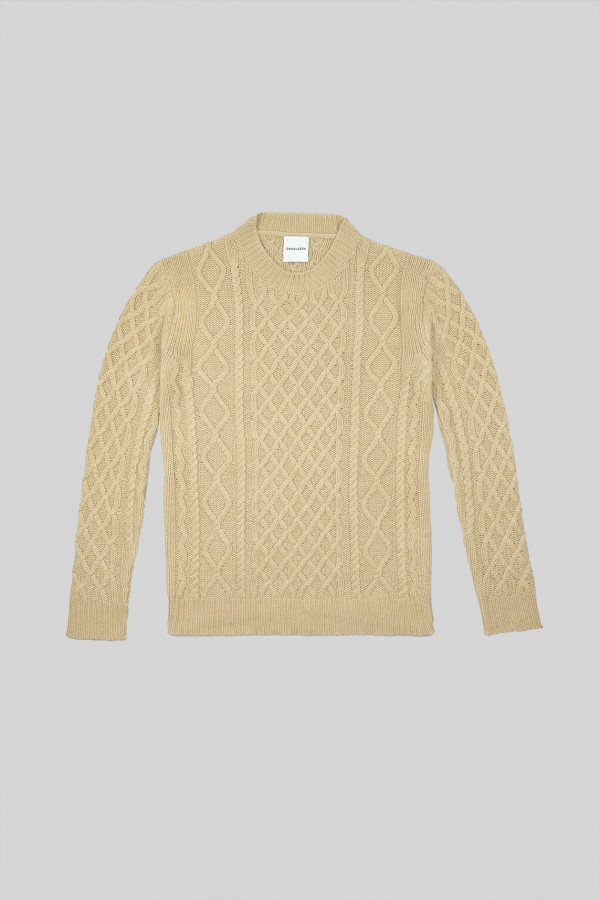 Moritz Cable Knit in Camel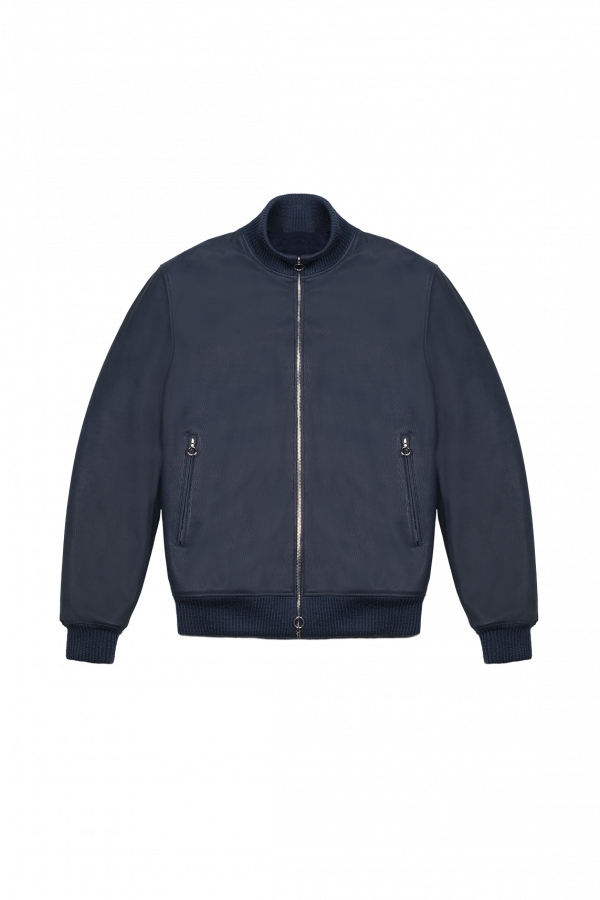 Chambord Blouson in Ink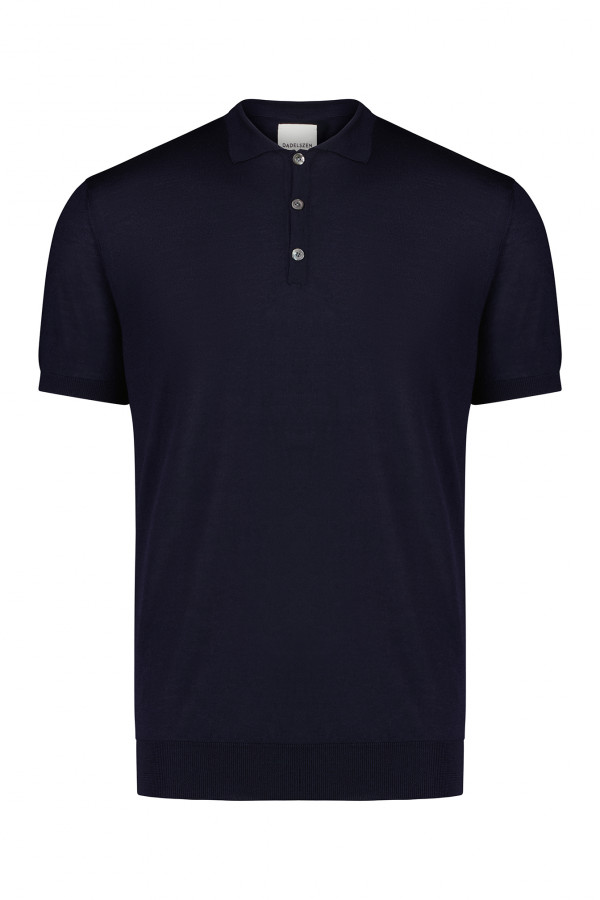 Alain Polo in Navy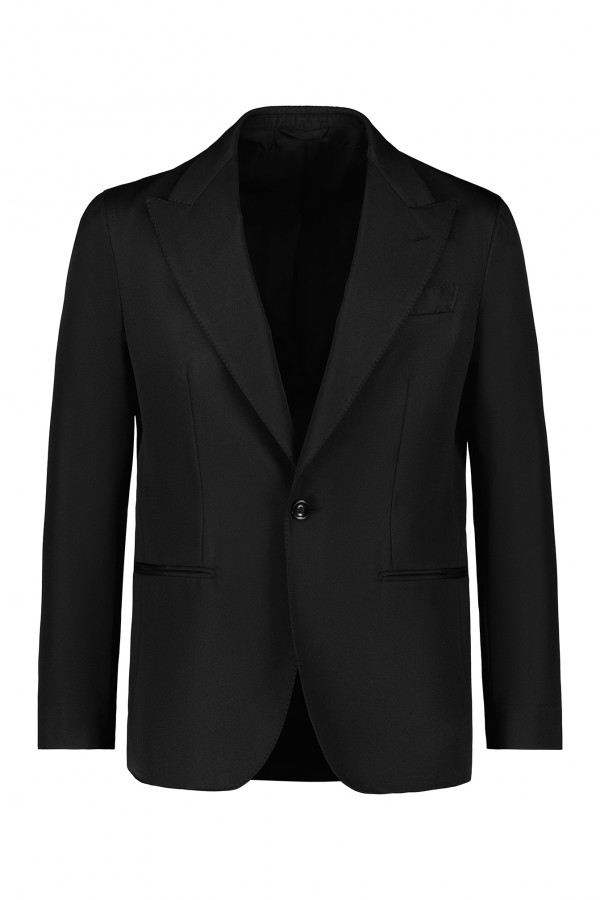 Harry Jacket in Midnight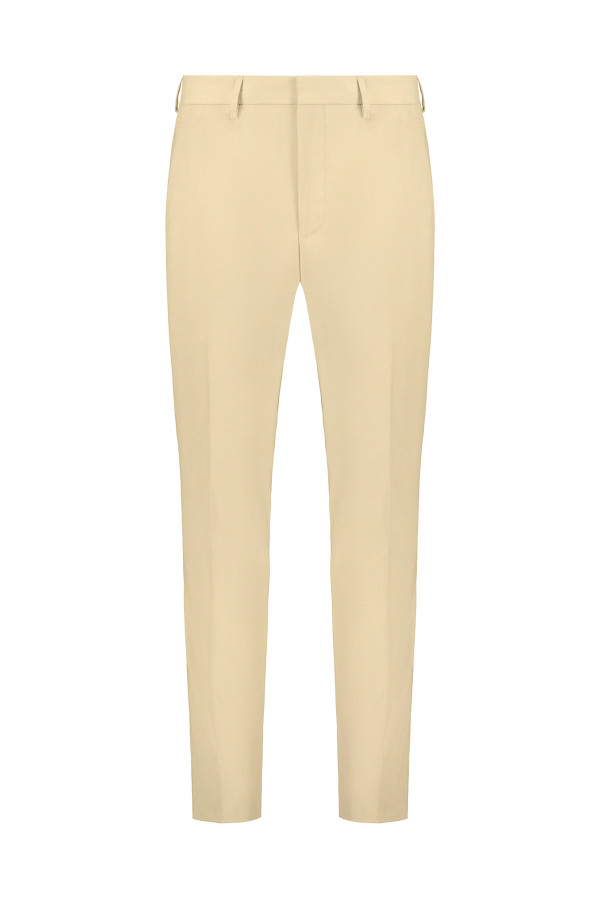 Brera Cavalry Twill Chino in Beige