Remix runway reviews: The Gucci Twinsburg Show
Gucci had us seeing double at Milan Fashion Week with an array of jaw-dropping looks modelled by 68 pairs of identical twins. In an extraordinary tribute to his mother and her twin sister, Creative Director Alessandro Michele pulled at our hearts strings while not leaving a seam uneven in Gucci Twinsburg - an ode to duality, dichotomies and the incongruous nature of perfect symmetry.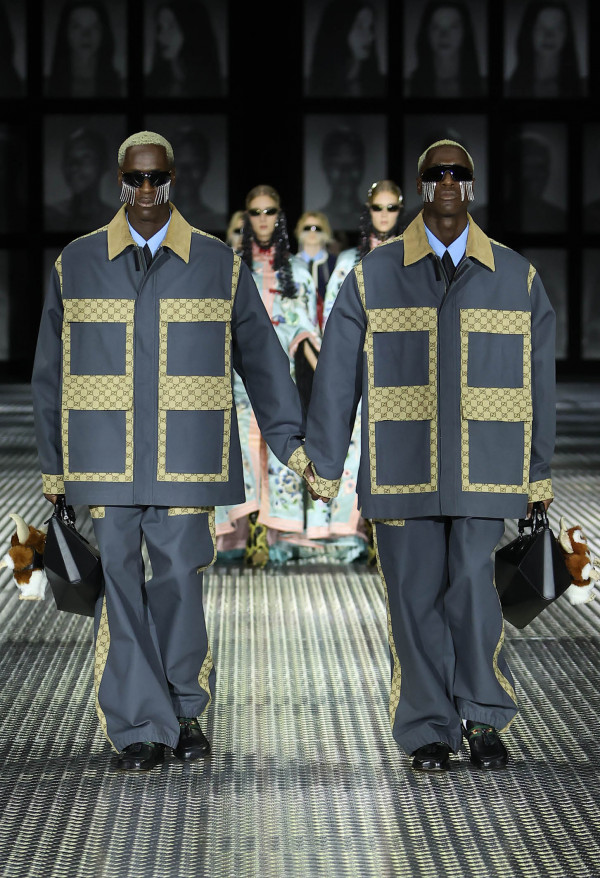 The show brought to the surface a series of conflicting customs. While we found ourselves enthralled by the seemingly perfect reflections walking down the runway, we also found ourselves inexplicably looking for the differences between them. Even though pairs are complementary extensions of each other, we find ourselves catching and naming the ways in which they are not, even in the slightest and smallest ways.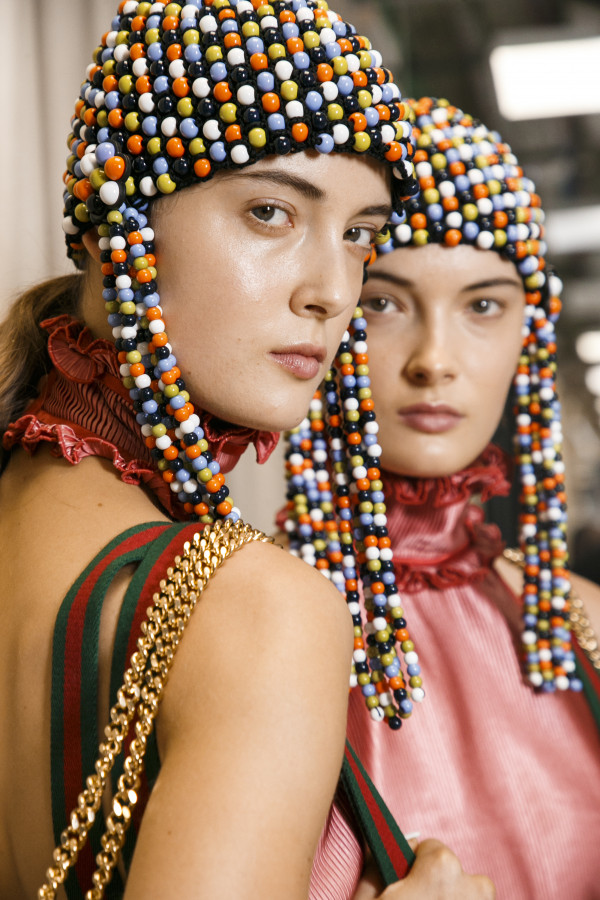 Perhaps, as humans, we are trained to search for dissimilarity and distinction - even if we don't know it. The Gucci Twinsburg show was, thus, not just a display of sartorial splendour, it was an exploration of psychologies and philosophies that tend to make us feel that what we see is not necessarily what we get.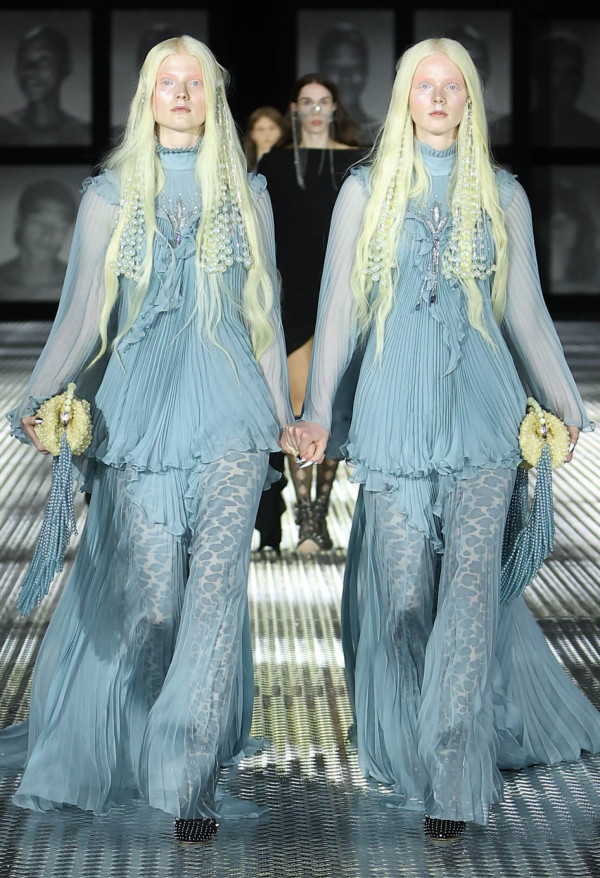 "Fashion, after all, lives on serial multiplications that don't hamper the most genuine expression of every possible individuality", said Alessando Michele. It's this juxtaposition that walked down the runway. The clothes, while modelled by apparent clones, were distinct and eccentric in true Gucci style. It's this display of creativity that plays into the idea that individuality of style is not compromised by the duplicacy of clothes, that being a twin doesn't mean the loss of originality.
The looks themselves were unquestionably Gucci. Ethereal flowing skirts contrasted with handheld Gremlin plush toys and teardrop diamante rimmed glasses setting the tone for box-cut jackets and abstractly quirky briefcases. Dripping in whimsical wonder, the show had us gasping and grinning from cheek to cheek and was a true reflection of the Italian fashion house.