Remix Reviews: Tissot Bellissima Small Lady
They say, a luxury timepiece is an essential accessory for every woman. But, I must admit I've never gravitated to watches. Perhaps because historically women's watches have taken a backseat to men's, or (most likely) because I don't like the feeling of something on my wrist. I don't know – whether a bracelet or watch – I prefer my wrists bare. That all changed as of a few weeks ago though.
Recently, Tissot sent me the new Bellissima Small Lady. If there's one watch brand I'm familiar with, it's Tissot. My partner flies the flag for them to anyone who'll listen. He's what you'd call a diehard brand loyalist, having donned Tissot on his wrist for over 10 years. At first, I was reluctant to accept the generous gift, purely because I didn't think I'd wear it enough to do it justice.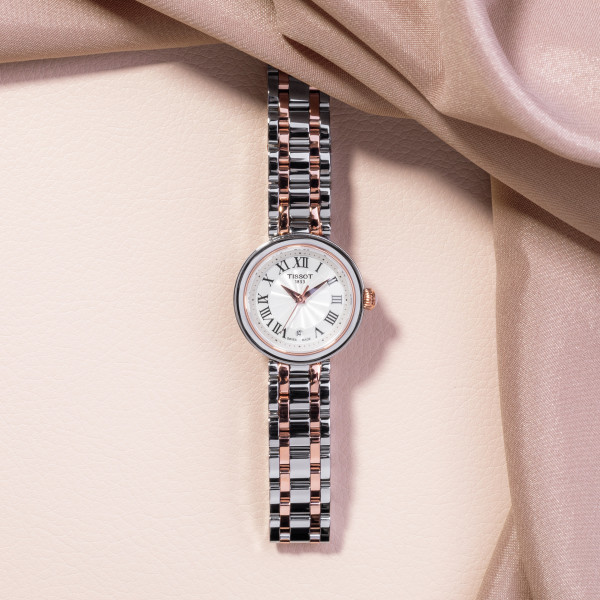 Tissot Bellissima Small Lady
For the unacquainted, Tissot has been around for over 165 years – just after Omega but long before Rolex, Tissot is steeped in history. Charles-Félicien Tissot and his son, Charles-Émile Tissot, founded the brand in the Swiss Jura mountains. In doing so, they also pioneered Swiss watch engineering promoting watchmaking schools focused on Swiss precision.
Immediately upon setting sights on the Tissot Bellissima Small Lady I fell in love with its design. Think delicate, understated and unapologetically feminine. It comes in three colour ways – I opted for the rose gold detailing. The best part though? It's super lightweight. So, while its designed for those magical moments and special occasions, I don't see why you couldn't wear it every day.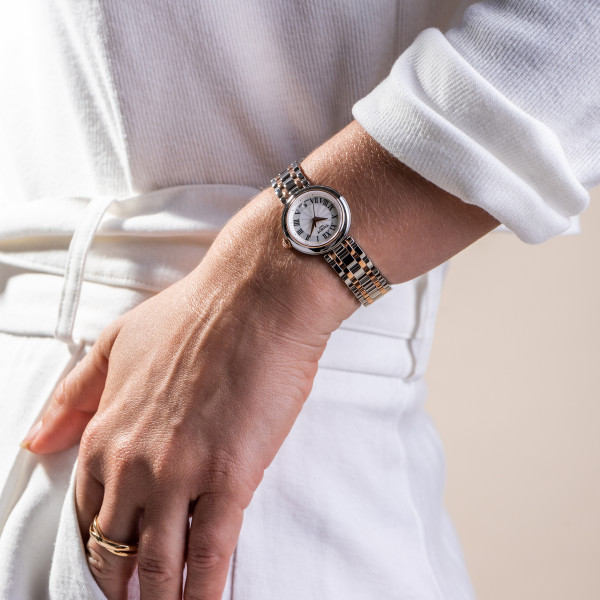 Intricately crafted with dome scratch-resistant crystal – the strongest material after diamonds – it ensures extremely high resistance to impact, as well as superior screen readability thanks to its transparency. Taking it one step further, all Tissot watches undergo stringent testing, including a water resistance and pressure check.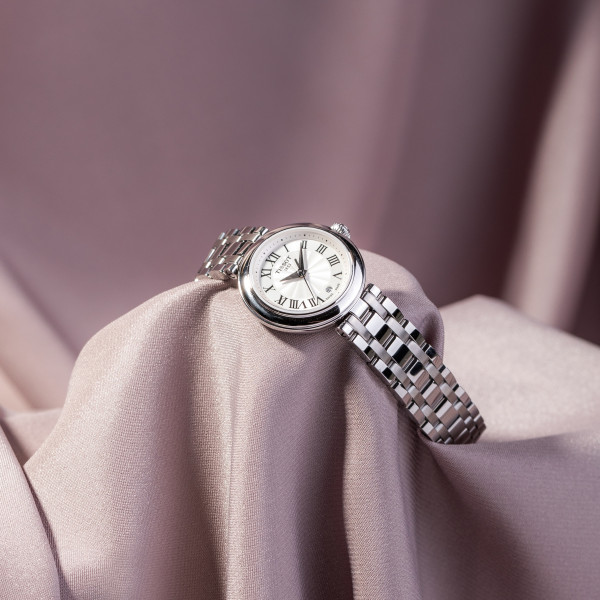 Crystal meets a pure white face and Roman numeral hour markers, while the chain bracelet strap keeps the look fresh. Subtle detailing like the guilloche pattern on the dial and its ceramic cabochon on its crown, really set the watch a cut above.
Tissot's timepieces have mastered the art of a modern feel, while maintaining a sense of tradition. The long-established brand's intuitive understanding of style, combined with the absolute best Swiss watchmaking expertise, delivers wearers a timepiece that is somehow modern yet ever timeless.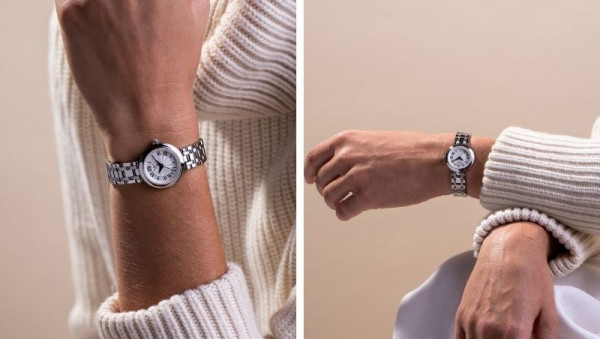 With so many watch brands to choose from, it can be challenging to get a handle on where to start. So, take it from a watch sceptic, start with Tissot. Call me a convert, but I never want to take it off.