Prada's new campaign will make you question creativity
If 2020 has taught us one thing, it's that technology enbales us to stay connected with our loved ones but while further exploring our capabilities. Prada's latest Spring/Summer 2021 campaign has demonstrated just that, through documenting the first-ever collection created in collaboration by Miuccia Prada and Raf Simons.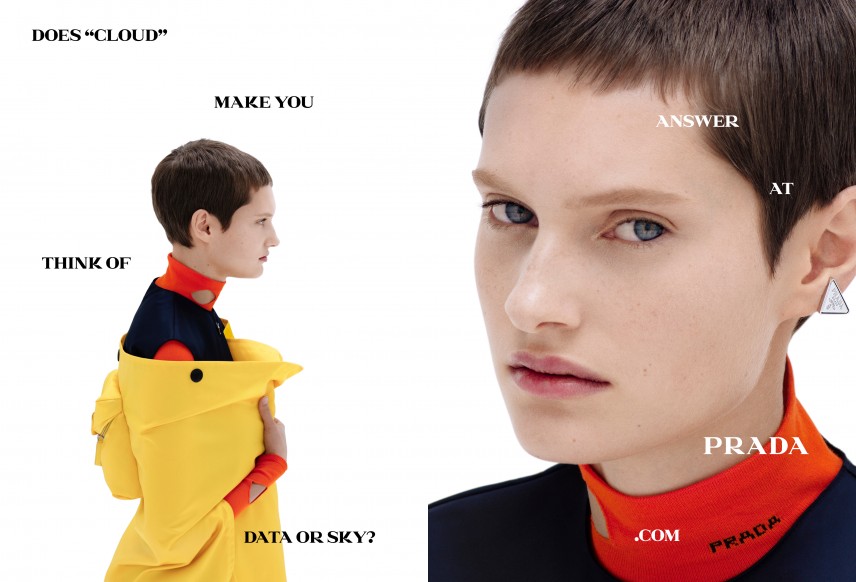 The duo has explored these realities that we live today, echoed through fashion, visions of which have been mediated through technology. Unusual and surprising it may be, the entirety of the campaign was captured and photographed by no-one. Instead, hundreds of cameras were circling models in 360-degree views. The campaign speaks to us in a sense that technology determines our view of this collection just as it defines the 21st century.
Images from the campaign are a study on the conversation between man and machine, and its role as a tool of unprecedented communication. Kind of like speaking to your laptop during endless Zoom meetings. Alongside each image, we can see a question is posed - from Prada to the viewer. Regardless of space and time, technology has still enabled people to communicate with one another. In the campaign, The campaign shows that fashion is able to create a conversation with its viewer, no matter the circumstances.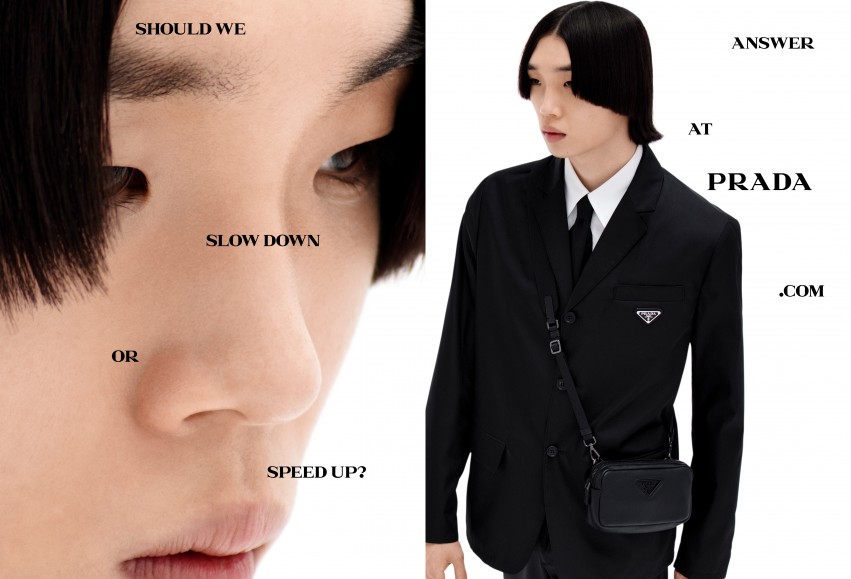 "If technology is a tool, fashion can be too - it is a cultural barometer, a mirror, inevitably engaged in a constant rapport with its moment of creation" - Prada.
Credits:
Creative Director: Ferdinando Verderi
Models: Vira Boshkova, Rolf Carmona, Alice Cooper, Ruben De Baecke, Taira Go, Evelina Grinberga, Dara Gueyer, Isa Gustafson, Greta Hoffer, Dija Kallon, Lydia Kloos, Lamine Niang, Fatou Samb, Sin Seungmo, Haroon Sherzad, Adrien Smarts, Jesse Spruit