Our Favourite It Girls Take On The American Music Awards
We love it when celebs take risks and keep these red carpet events interesting. Here are our favorite girls taking over the 2015 American Music Awards showcasing their wigs, body parts, top knots and outfits...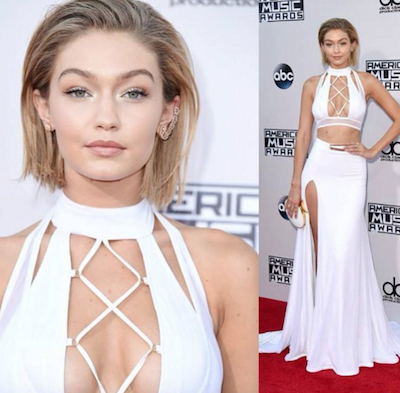 Gigi Hadid
Gigi always looks stunning but this event she created some serious controversy as she walked the red carpet with a new short hairstyle, telling reporters that 'tricks of the trade' were involved. But rest assured, Gigi's hair is still fully intact, instead Matrix stylist and Gigi's hair stylist Bruce Scarlett revealed her secret shortly after. Essentially it's Gigi's hair at the front, and a wig which was cut and attached to the back of her head, with her real hair tucked underneath to create this edgy and impactful look that made news.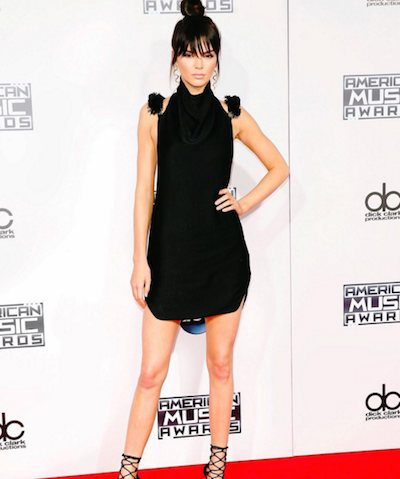 Kendall Jenner
No event would be complete without Kendall Jenner, and she certainly rocked this one. Showing off her angel figure and model stare, she wore a beautiful black, backless dress. She also made a hair statement with a top knot and bangs that we just love! Looking chic and classy, the brunette rocked the look, complete with strappy heels and curly earrings.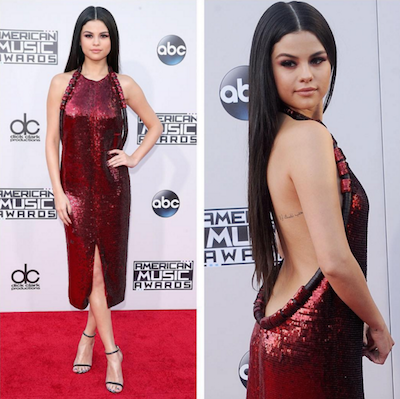 Selena Gomez
It seems that low backs and showing off skin were the trends of the night at the AMA's. Selena Gomez wore a red sequin gown that was absolutely jaw dropping and showed off her awesome back tattoo. The singer looked both dazzling on the red carpet and on stage where she performed 'Same Old Love' in front of her friends and Justin Bieber, even teasing us all (and I'm sure Biebs) as she danced onstage and did a little strip tease in her black sequin performance outfit.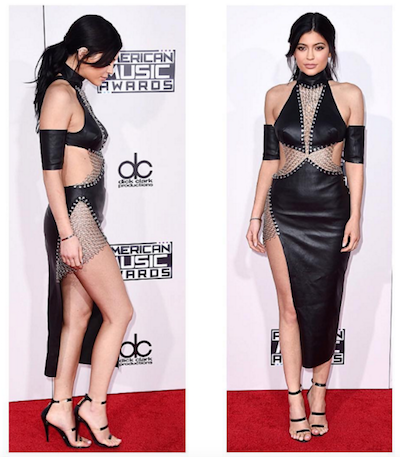 Kylie Jenner
The other Jenner has been getting her share of publicity this week with rumors and gossip about her break up with Tyga, but she was in fine spirits as Kendall's date to the AMA's . Getting into the theme, the black leather and metal dress was cut out to show off her famous curves, while her makeup and hair looked as on point as always, showing off her long brunette locks and allowing the star to work the red carpet in true Kylie style.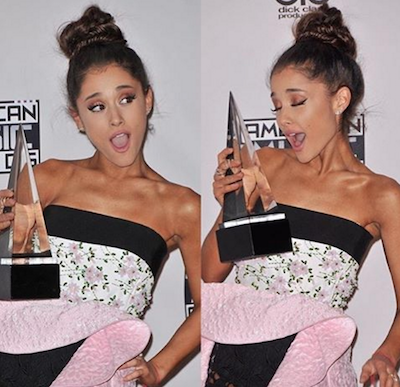 Ariana Grande
Ariana took out the favorite female artist – pop/rock genre at the AMA's and looked extremely stoked while doing it, even crying tears of joy and kissing her 90 year-old grandma. She then later took to the stage to perform her latest track 'Focus' – the first single of her new album
Moonlight.
The singer looked the part too, wearing an off the shoulder dress and a top knot like Kendall.
Words by Jamie Clements