Must do this weekend: visit the High Jewellery Collection at Tiffany&Co
Add this to your list of things to do this weekend: visit the Tiffany&Co Auckland boutique for a final glimpse at the one-of-a-kind High Jewellery Collection.
The collection offers a rare opportunity to get up close with some of the most eye-catching pieces seen on the red carpets over the years, including the divine circlet diamond necklace worn by actress Gillian Anderson (The Fall, The Crown upcoming season) to the 77th Golden Globe Awards.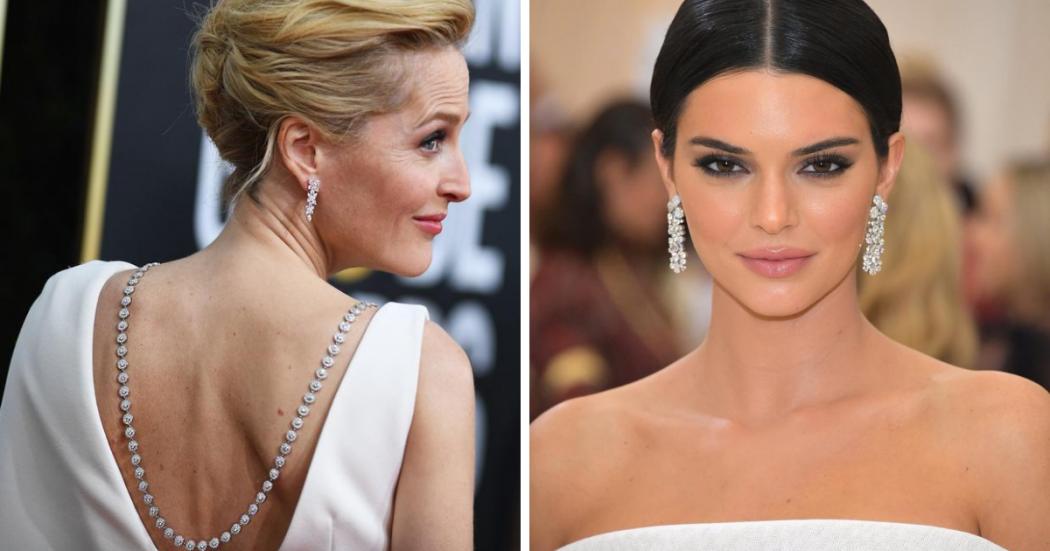 L: Gillian Anderson R: Kendall Jenner at the Met Gala with a very similar pair of earrings to those on showcase now.
Transported specifically to New Zealand for two weeks only, the collection showcase will come to an end this Saturday 31 October.
Tiffany&Co, the signature authority in diamonds, once again surpassed our expectations when we were invited to preview the bespoke collection earlier this month.
'Seeing such precious pieces up close was an experience that will likely be unmatched in my lifetime. I have honestly never seen such natural sparkle when trying on the Victoria necklace. I fell in love with the 3-carat pear shaped diamond ring... and the green tourmaline ring... and the sapphire necklace. It's hard not to want it all when everything is made from the best quality jewels in the world and has that Tiffany touch.'
- Remix Editor Amber Baker
This week is your last chance to witness exquisite diamonds and coloured gemstones transformed into spectacular works of art. Each unique design reflects the superior workmanship and innovative artistry that has distinguished Tiffany & Co. jewellery. Also included are iconic pieces from Italian jewellery designer and philanthropist Elsa Peretti, whose work is housed in the Museum of Fine Arts and British Museum.
Tiffany.com