Young talent Millie Askew wins Ballantynes Emerging Designer Competition
Over the weekend, I was lucky enough to be on the panel of judges for the Ballantynes Emerging Designer Competition. Alongside immense fashion talents Karen Walker, Rachel Easting and Anjali Burnett of Twenty Seven Names, fashion photographer Dave Richards, and Megan Mckee we had the hard task of picking one winner among six overwhelmingly talented young designers.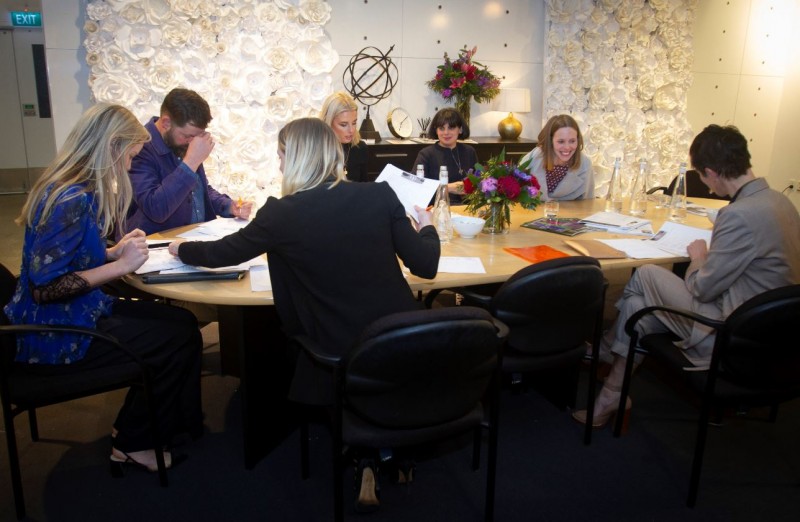 The prize-package offered an unparalleled stepping stone into the often-impenetrable world of fashion. Valued at over $28,000 the package included but was not limited to: the opportunity to launch their fashion brand for the AW19 Season with Ballantynes Contemporary Lounge, Fabric Store materials valued at $5,000, inclusion in Ballantynes photoshoots with renowned Dave Richards and much more.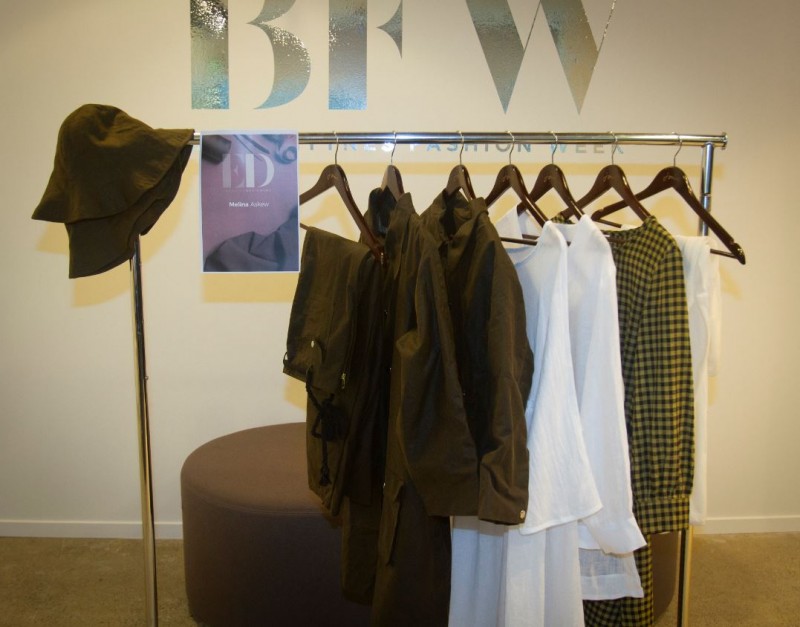 While all six of the finalists exhibited unique and thoughtful designs, there could only be one winner. After an exhausting day (for both judges and designers) consisting of interviews, fittings, and finally the runway show where each young talent showed three looks, the winner, Millie Askew, was crowned.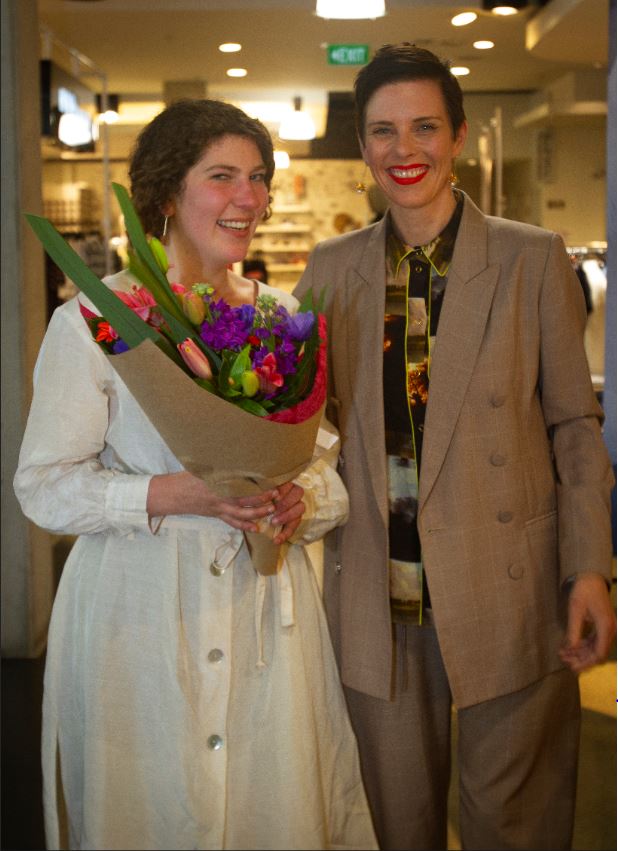 I know I can speak on behalf of all the judges when I say that I was absolutely blown away by both the designs, and the individuals themselves. All showed such passion and a hunger for success that translated beautifully onto the runway. But I have to say, from the moment I stepped into the judges room I was drawn to Millie's rack immediately. The thoughtful and skilled mix of performance fabrics such as oil skin with trending linens resulted in an eclectic mix of stunning garments, and in the end it was Millie Askew who reigned supreme.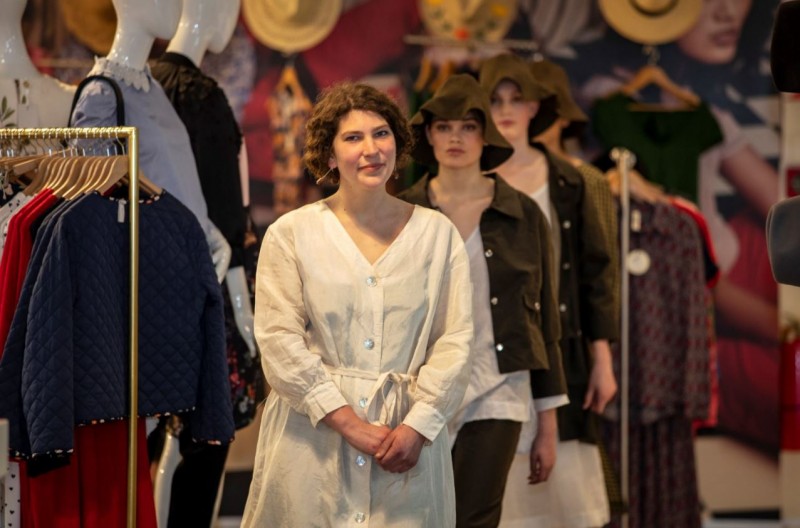 I sat down with our lucky winner to discuss her designs and where to next for the young talent.
What's your design inspiration?
Romanticized memories of summer that we hold onto during the winter months.
Dreaming of soft cottons we wrap over our togs,
instead scratching our cheeks as we pull over thick layers of wool.
What does being the winner of the EDC mean to you?
I didn't fully grasp what winning EDC would mean until I got back to Wellington. I'm going to start my own label which is pretty bloody amazing if you ask me. I think this is the underlying dream of most fashion graduates. All the support and amazing people who have and who are contributing to this just wouldn't be possible if it weren't for EDC. This is such a huge opportunity.
What is your target market and customer profile?
Anybody who loves New Zealand made garments that are made from sustainable and textured fabrics.
What are your views on ethical and sustainable practices?
I think when you are producing anything for consumption these days it's super irresponsible to not consider the whole picture, the environmental and ethical impact that you are making. Within the fashion industry there are so many different factors that contribute it's so hard to know where to start. Mass production & consumption are what has lead to the fashion industry having such a negative environmental impact. I think looking back to traditional materials & techniques of making is the way to go. I am a strong believer in local production wherever possible.
What inspired you to make these choice of fabrics?
I draw a lot of inspiration from New Zealand culture which kind of led me to using Oil skin cloth. It references a bit NZ farming as well as being extremely practical. I paired this with Linen muslin in feminine garments which created quite a big contrast that really worked. When they are paired together it gives off this fem farming look which I'm really into.
Where do you see your designs going next? Should we expect more of the same or are you looking to go another direction?
I pretty keen to go down a similar path for FW19 but hopefully developing this style into a bigger range. But things always seem to change when you start designing & Sampling.
What's the first thing you have to do to ensure that your collection will be ready to go in store in March?
Get out into the bush for some tramping and then some how become super organized. Lots of planning. - Not necessarily my strongest skill eek.
What brands do you see your product aligning with?
I really love Penny Sage & Ovna Ovich my two favorite New Zealand designers so I would absolutely love to see my work sitting near theirs.