The most outrageous Met Gala looks, ever
Our favourite fashion event has sadly been and gone for another year - but 2017's Met Gala was certainly one to remember.
Organised by the mother of fashion, Anna Wintour, the Met Gala is a charity event for the Metropolitan Museum of Art. Every year, Wintour has an exclusive invite list of the hottest celebrities who raise funds for the Costume Institute's annual blockbuster exhibition.
2017's theme centred around Rei Kawakabo of Comme des Garçons fame, and it certainly did not disappoint. Known as the avant-garde fashion house that is fueled by bizarre imagination and mind-blowing creativity, this year's Met Gala provided some entertaining and interesting couture.
So while we wallow in our post-Met comedowns, we've compiled the most outrageous Met Gala looks (like, ever) for your viewing pleasure.
1. Rihanna
We don't expect anything less from Bad Gal herself. In 2015 Rih rocked this gorgeous, canary yellow gown, designed by Chinese couturier Guo Pei. The gown took more than two years to make and the internet went crazy after catching a glimpse of it. Although it has been described as looking similar to scrambled eggs and Big Bird, we think it's outrageously genius.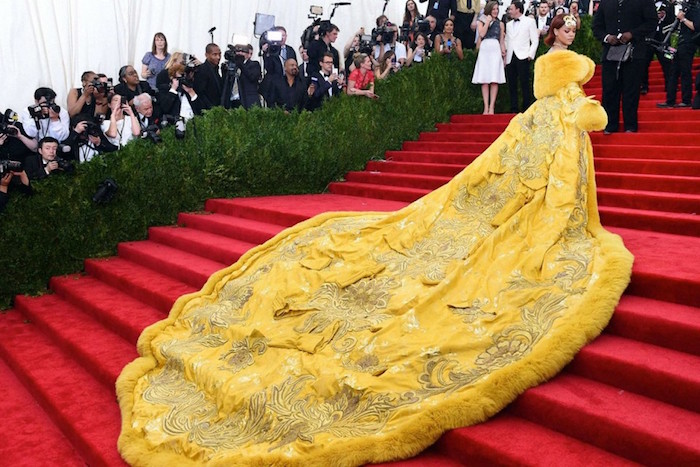 2. Solange Knowles
Another vibrant yellow piece in the spotlight, Solange Knowles came out looking like, what the internet described as a golden crisp. She paired her ensemble with a pair of bright latex leggings.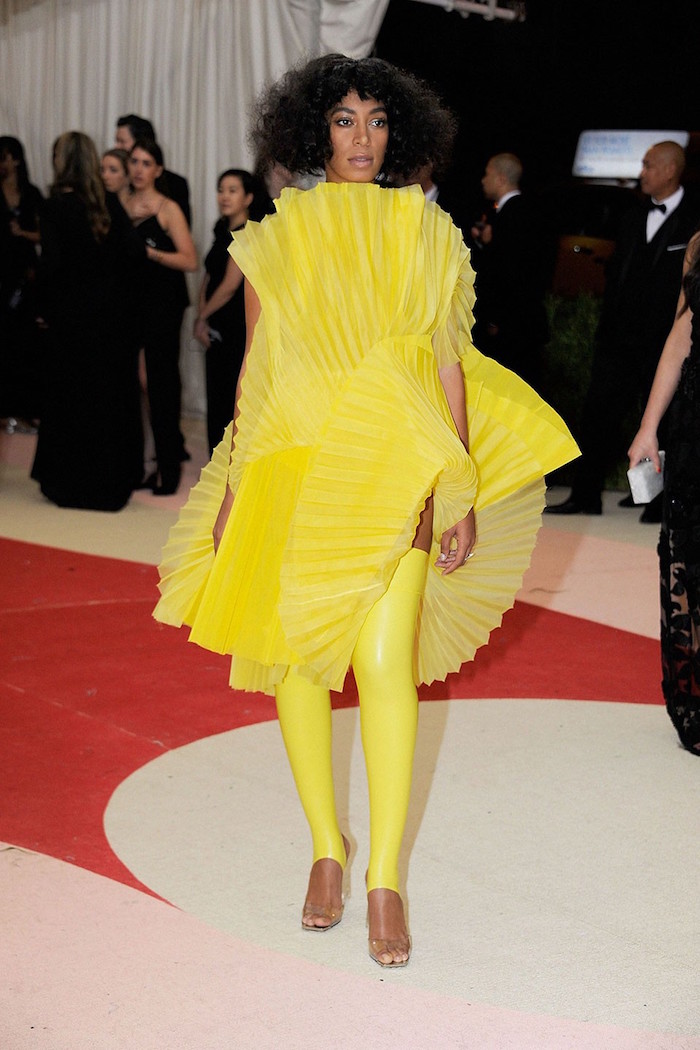 3. Kim Kardashian
2013's Met Gala gave us pregnant Kim, glowing in her custom Givenchy dress. Although her makeup was flawless as usual, her dress was described as looking like a floral curtain, or even better - something Mrs Doubtfire would wear.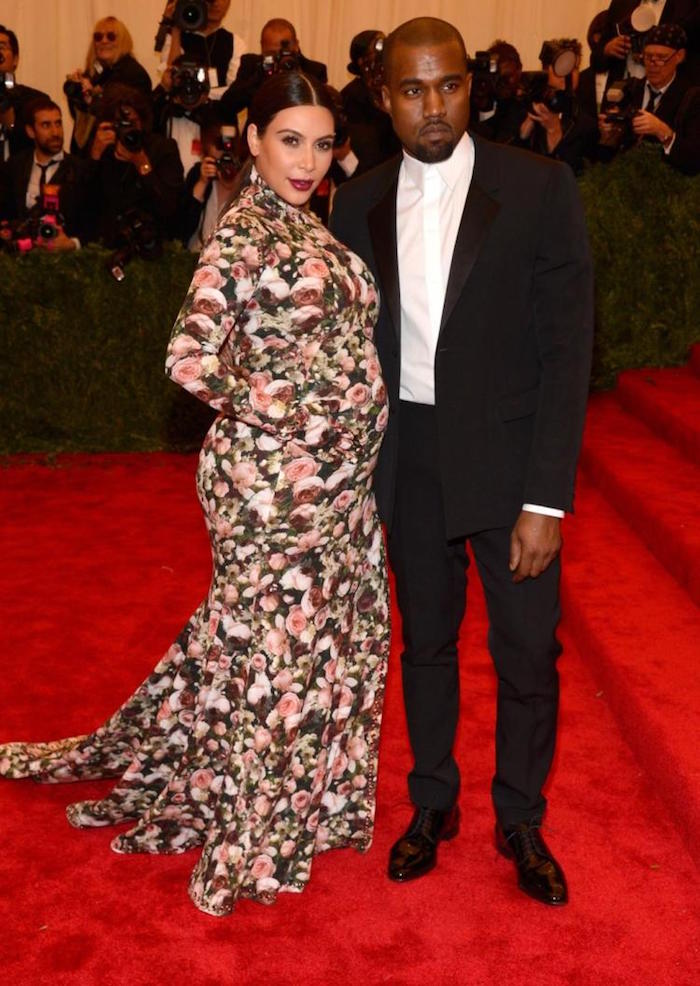 4. Zayn Malik
Courtesy of Versace, Zayn Malik channeled his inner bionic man at 2016's Met Gala, leaving us wondering if he could even bend his arms throughout the night.
5. Sarah Jessica Parker
Apparently, SJP looked as if she was wearing a fire emoji on her head the whole night at 2015's Met Gala. Don't get us wrong, we think the headpiece was intricate and beautifully crafted, but she did look a bit hot headed.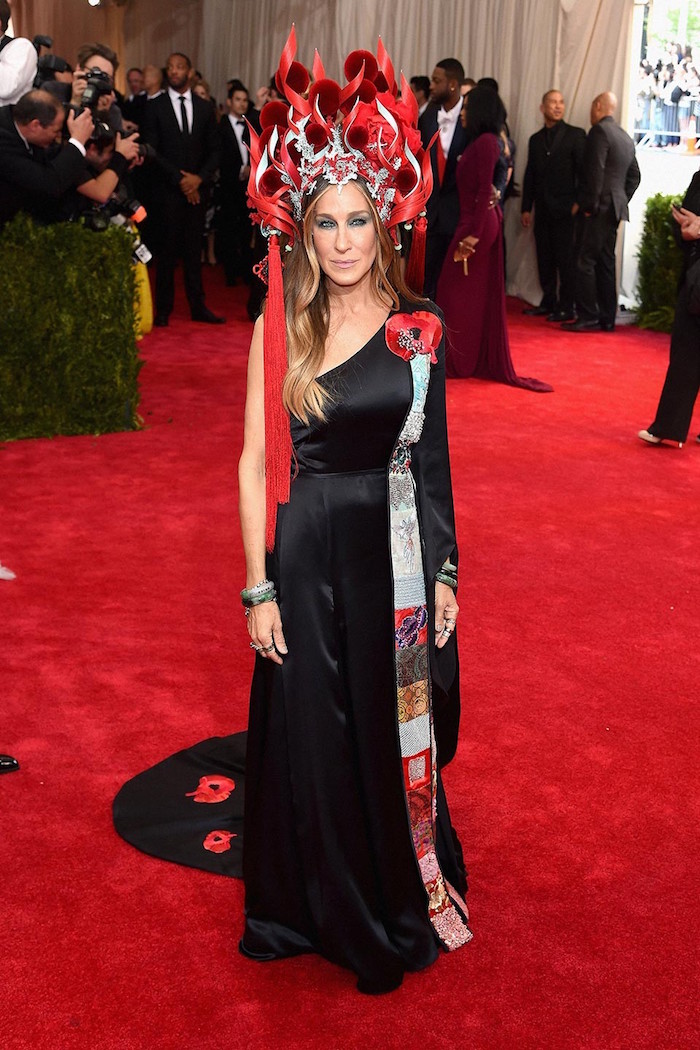 6. Nicki Minaj
Nicki went all out on her sex appeal last year, wearing a strapping number by Jeremy Scott, who was also her date for the night.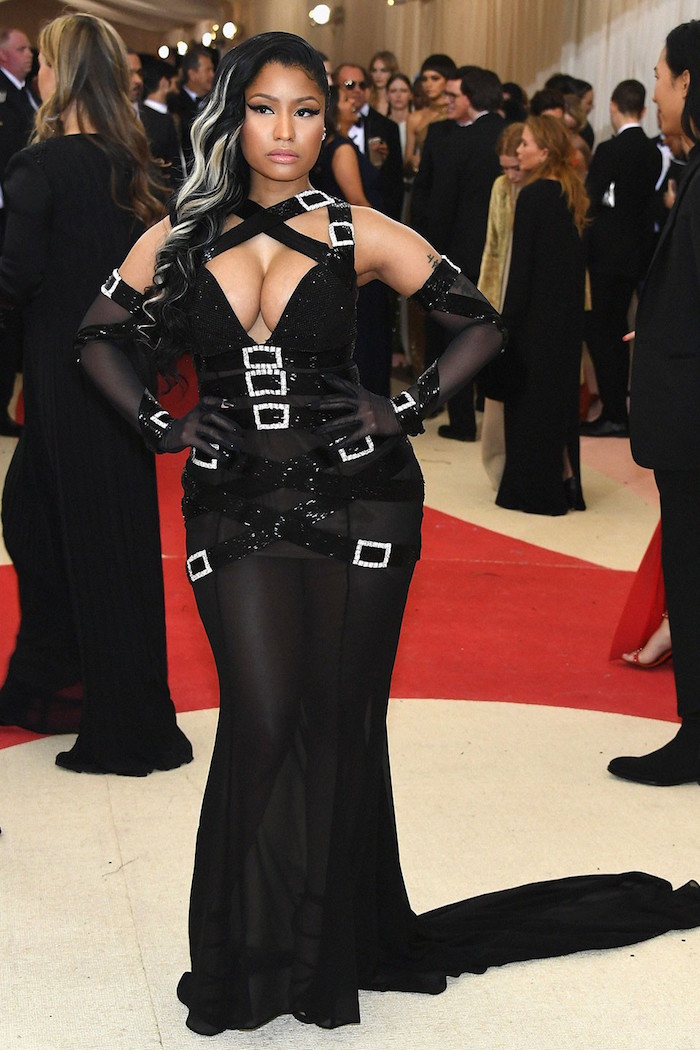 7. Marc Jacobs
Unlike all the other males at the 2012 Met Gala, Marc Jacobs wore a revealing shirt dress that showed his naked torso and white boxer briefs. The sheer dress shirt was from Comme des Garçons, the theme of this year's event.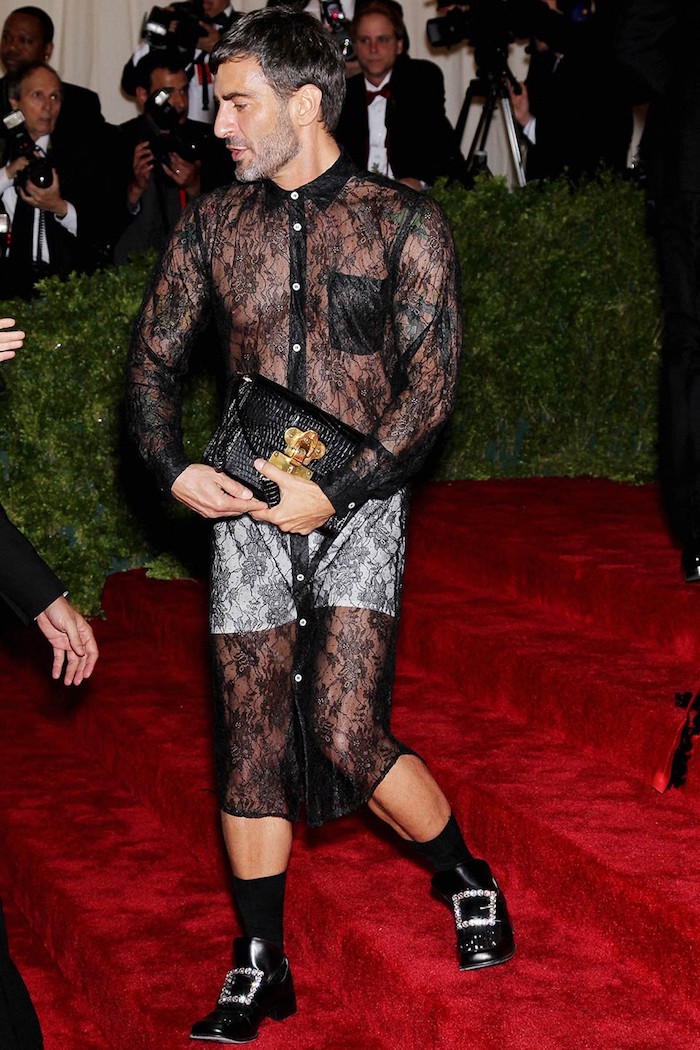 8. Madonna
Because bras and panties were overrated in 2016, apparently.
9. Claire Danes
Claire Danes' dress looked like your classic Cinderella-style dress, however, it shocked us all when the lights dimmed down and her dress glowed in the dark. Danes looked like a real life princess, straight out of a fairy-tale.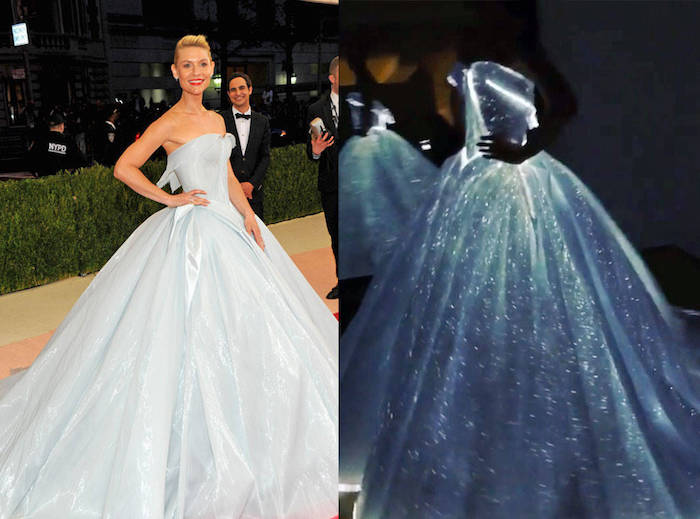 10. Zoe Saldana
Taking a page from the animal kingdom, Saldana wore a trained gown that resembled the vibrant train of a peacock.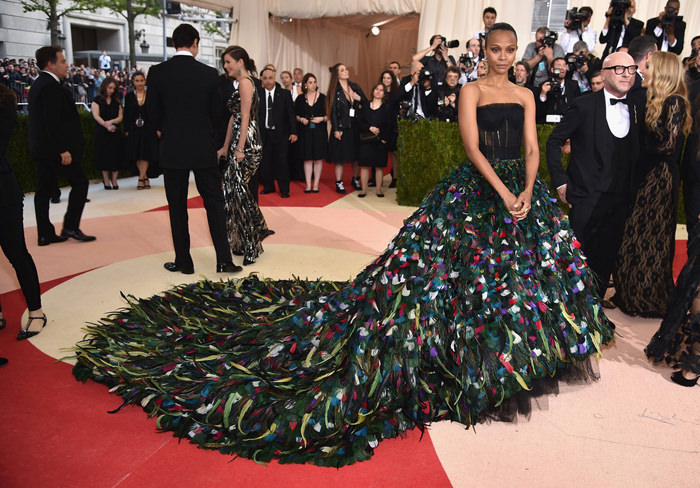 Photo credits: tmz.com, nydailynews.com, highsnobiety.com, pinterest.com, eonline.com, tomandlorenzo.com