These will be the hottest sandal trends of summer 2021
It's that time of year again where a cool breeze is a hot commodity so 'less is more' when it comes to, well everything, especially footwear.
Warm weather brings the need for a pair (or two) of solid summer sandals. No longer does style mean sacrificing on comfort, this season's sandal staples combine both form and function.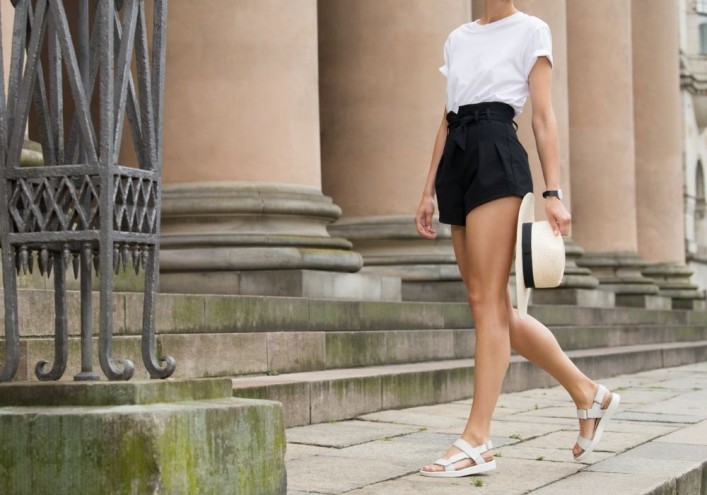 Whether you're after a pair to rock with a breezy babydoll dress or lived-in Levi's, we've rounded up the sandals we'll be stepping into this summer. Scroll on to find your sole mate.
1. Flatforms
Add a little height without sacrificing comfort? Yes please. Enter summer 2020's overarching sandal trend: the flatform. This thoughtful style was designed with comfort and fashion in mind. The heel doesn't strain the arch of your foot, so it feels like you're walking on elevated flats. But, not all flatforms are created equal. Only ECCO, world leaders in merging style and comfort, features FLUIDFORM™ Direct Comfort Technology, an innovative patent developed over three decades. The long-lasting and lightweight technology delivers an ideal balance of cushioning and rebound. The advanced technology is utilised in ECCO's summer collection, FLOWT & CORCKSPHERE, for both men and women.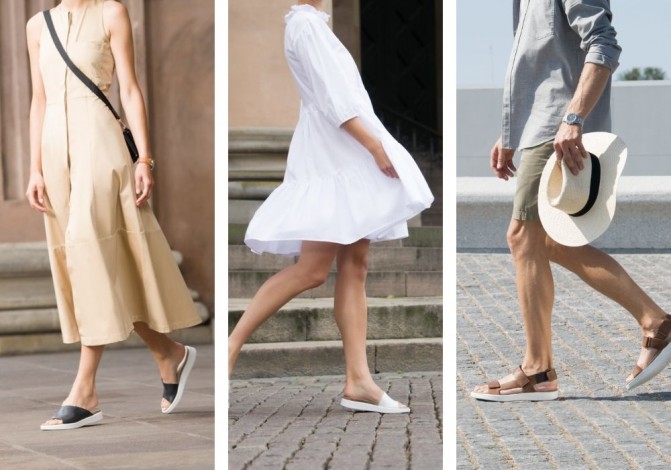 2. Slides
If you buy only one sandal this season, then make it a slide: modern comfort and multipurpose. Trust us, you'll never want to take them off. Whether metallic and strappy, clean and minimal or two-toned and textured, they're always the right fit. The moulded footbed in ECCO's slides will seamlessly take you from the beach to BBQs, making them the ideal slide-in sandal for summer.
Top picks
ECCO FLOWT LX: A sleek minimalist execution of the multipurpose slide, elevated with a casual cross-over strap for both men and women. For the boys, we're also loving the double-buckle closure.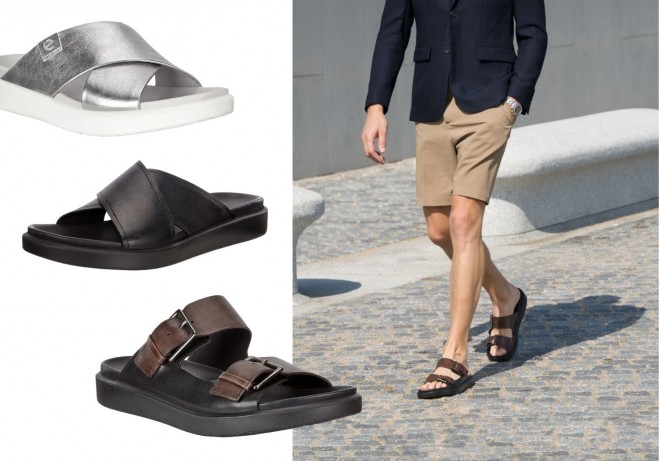 ECCO FLOWT: Ideal for hot days and nights, this sporty execution of a slide is crafted from a range of luxurious rich leathers inside and out, in a combination of on trend colours.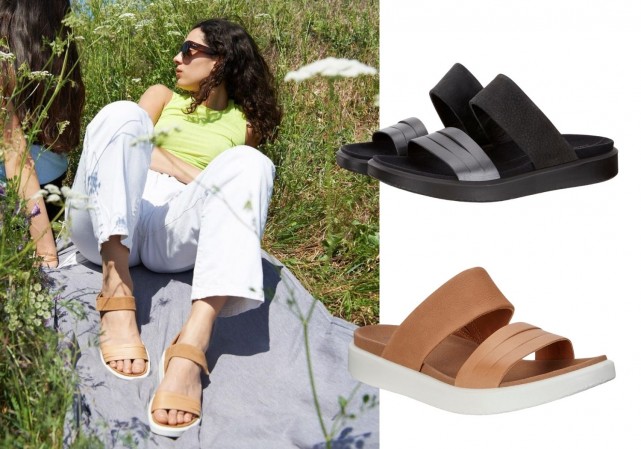 3. Grown-up sandals
We call these grown-up sandals because they remind us of OG school sandals, but with a major upgrade. ECCO's iteration on the trend, the CORKSPHERE SANDAL, features a timeless design and quality craftsmanship, guaranteed to make them a perennial favourite for seasons to come. Made with soft leather inside and out, they're designed with a remarkably soft, suspended self-customising footbed that adapts to the shape of your foot for a unique fit.
Top picks:
For a feminine approach this strappy sandal features an adjustable metal buckle for a chic finishing touch and added support. No pedicure? No problem. It just so happens that this popular sandal silhouette offers quite the solution for unpolished toes. Sure, they're not closed-toed but the well-placed straps are as close to a distraction you'll get, while still allowing your feet to breathe.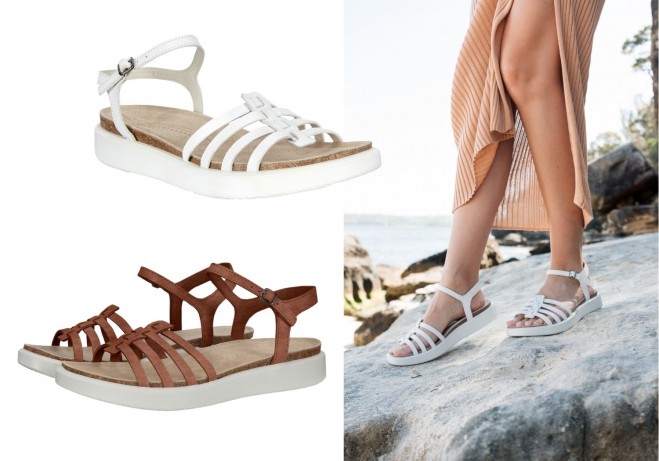 They had a major fashion moment early this year and now they've returned again for another season. This modern interpretation of the go-to tourist shoe is perfect for dressing down a pair of high-waisted jeans or a maxi dress.