An iconic watch gets a retro face-lift 
A long-standing fashion icon, G-Shock continues to surprise us with their ongoing collaborations and innovations in the watch space.
The label was first launched in 1983 by Casio creators, in a bid to meet increasing consumer demand for high-quality, reasonably priced watches. It didn't take long for G-Shock to become a world-renowned brand, recognised for their astoundingly tough timepieces. Bringing back a strong sense of nostalgia, the new GA140 collection launch continues to elevate the watch game with some retro 90's flavour.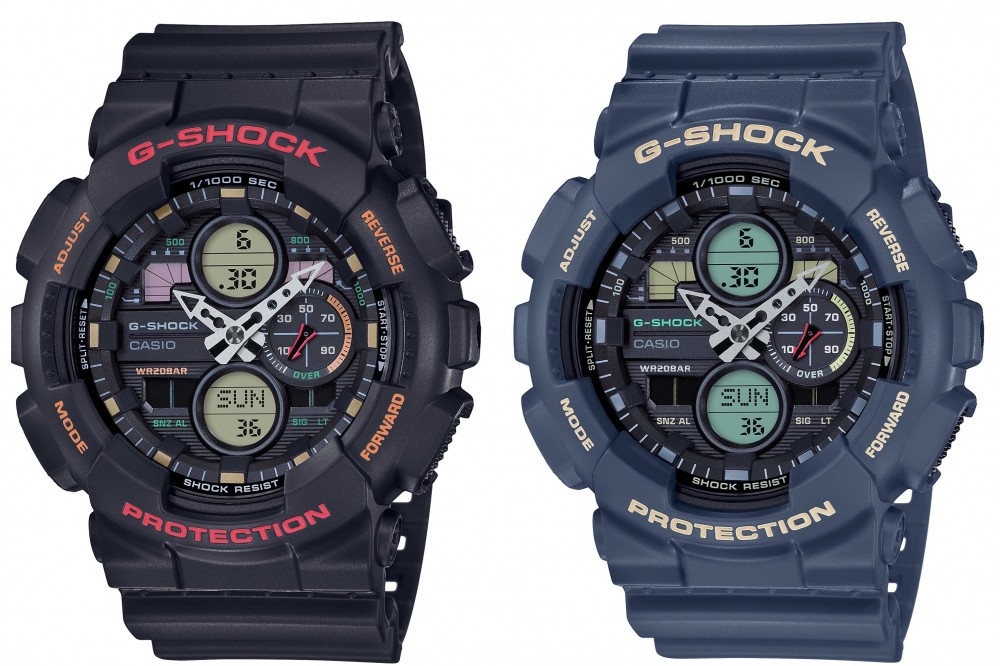 The series incorporates the same big-case designs from the classic GA100 but comprises an entirely remodelled hand and watch face, is inspired by stereo components and music players, where the large analogue-digital display supports a multitude of precise time-keeping functions with a spectacle of prudent colour-ways. The shock-resistant construction protects against impact and vibration.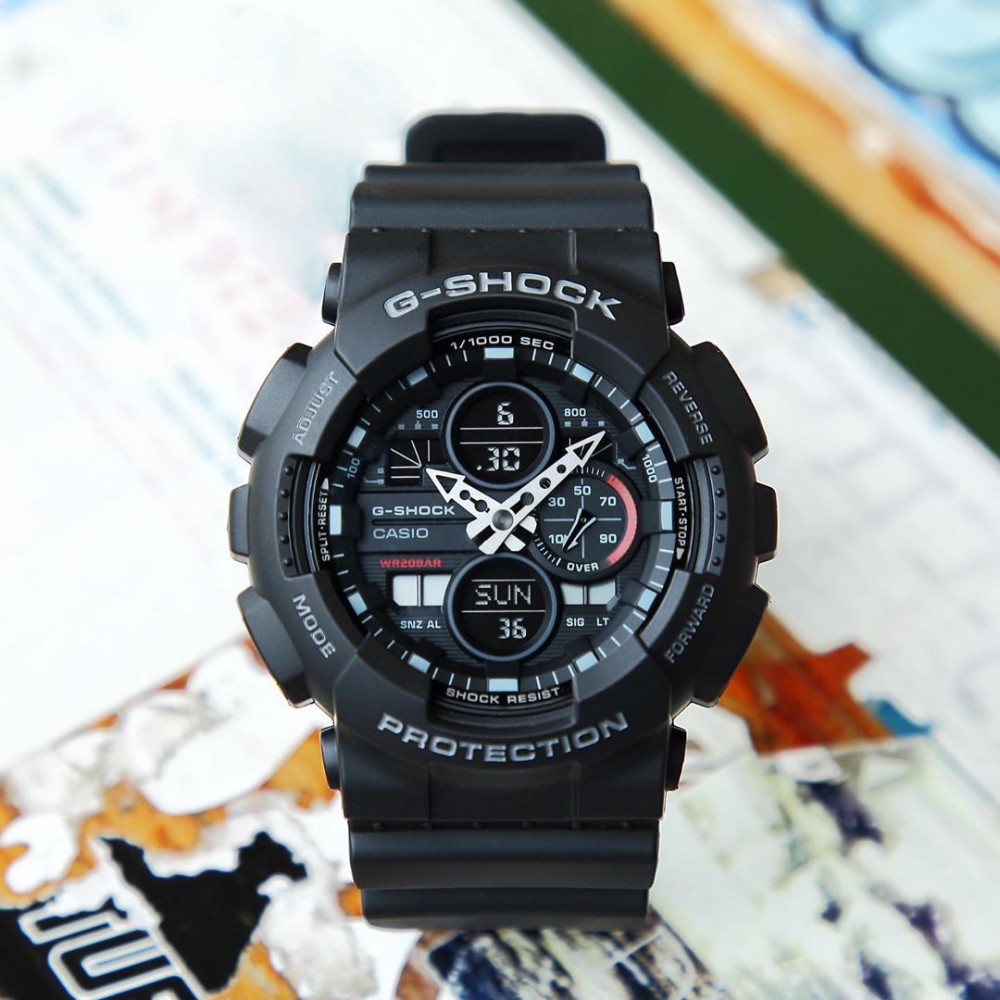 The stylish shock-resistant GA140 collection is one to keep an eye out for and get your hands on this coming season as the pieces are versatile for both female and male wear. Capable of more wear and tear than imaginable, this collection encompasses your perfect timepiece for the busy summer season approaching.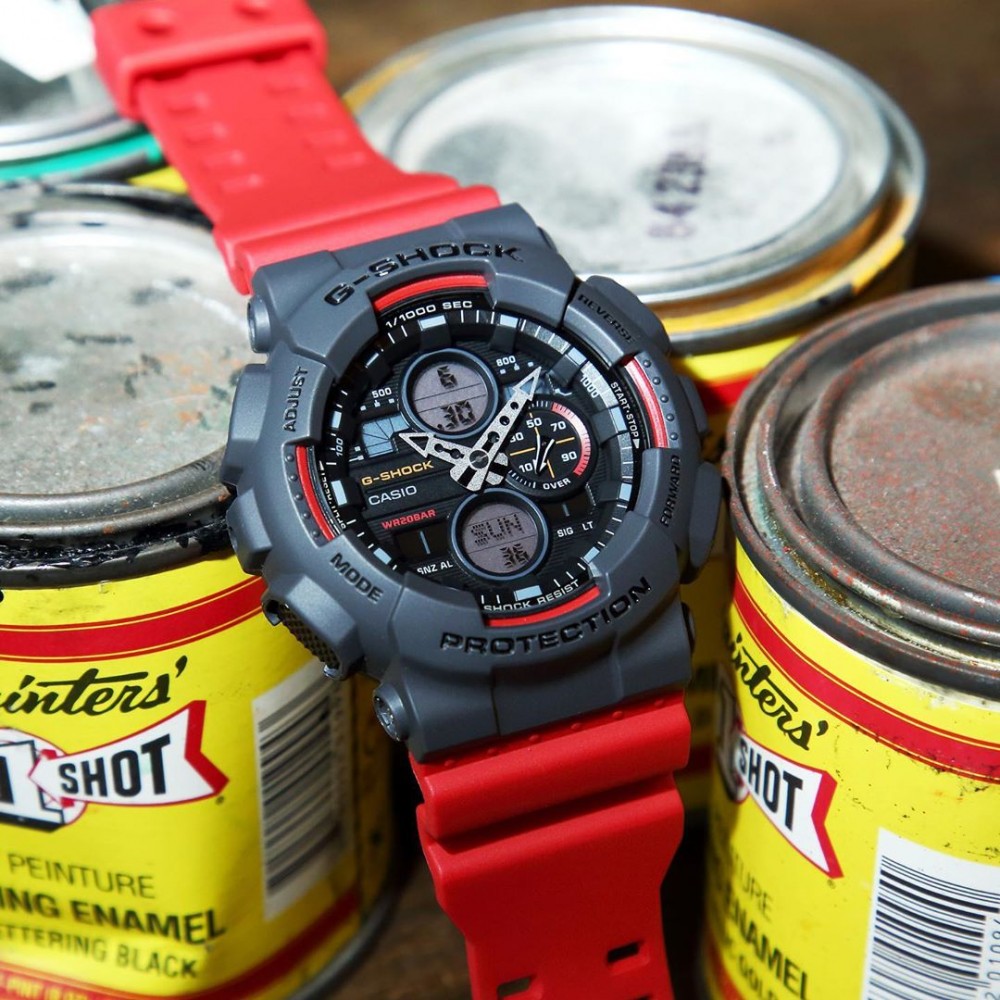 Available now in four different colourways, there is bound to be one that suits your own personal preference and taste.