The Louis Vuitton exhibition of our dreams: You've got to SEE LV to believe it...
Are you a Louis lover like the rest of us?
The renowned monogrammed Maison has firmly stayed as top of mind in my fashion vocabulary since age sixteen, when my mother first introduced me to her collection of coveted leather goods. A collection, that grows now with my own additions and hopefully someday, my own daughters too.
But the history of Vuitton goes far beyond my family's obsession with their lavish range. It is this 160 year history that now can be enjoyed for the very first time in Australasia, in the form of SEE LV.
An immersive journey covering 160 years of the much-loved Maison's past is available as a sensory experience at the First Fleet Park in Sydney. This is the travelling exhibition's fifth stop following the world-wide inauguration in Wuhan in 2020, followed by Hangzhou, Dubai, and most recently, Tokyo.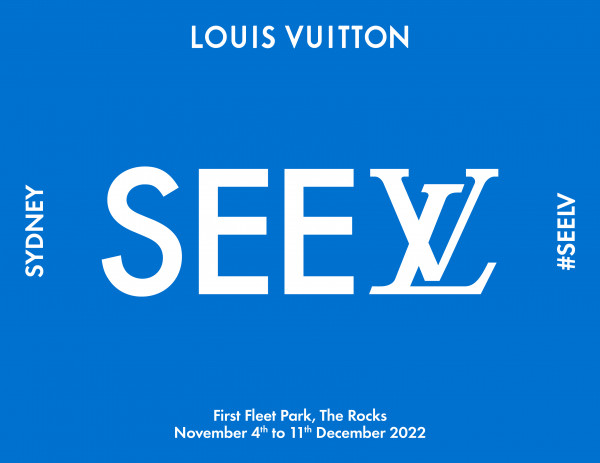 A cosmopolitan city with a buzzing art, festivals, fashion, culinary and surf scene, it is a melting-pot of cultures and thus a natural choice as the southern hemisphere's SEE LV 2022 location.
We're jumping on a plane in less than 24 hours to attend the grand opening [cue internal shrieks of excitement] but if you want to be one of the first among your fashion friends through the door, we recommend making a reservation to experience SEE LV here.
WHAT LIES INSIDE THE WALLS OF

SEE LV

?
Mixing archival objects from the Maison's heritage collection with recent creations, SEE LV allows visitors to delve deep into the world of Louis Vuitton through immersive and interactive digital experiences.
Exploring FIVE UNIVERSES:
1 ‒ Finding Louis
2 ‒ In Fashion
3 ‒ Bags Stories
4 ‒ Evolution Gallery
5 – Around Monogram
the exhibition brings together a striking collection of contemporary looks and early twentieth-century trunks, artistic collaborations and iconic leather creations.
Once visitors are greeted by an Artificial Intelligence generated portrait of young Louis Vuitton by artist Refik Anadol, they enter a room featuring a reverse-chronology selection of men's and women's ready-to-wear pieces. Exquisite 19th century archival gowns, the historical 1906 trunk, walls of iconic bags from the Speedy and Noé to Twist, and the faces of the celebrities that help immortalise the styles. Think: Miranda Kerr, Jennifer Connelly, Samara Weaving, Kendall Jenner, Hugh Jackman, and many more.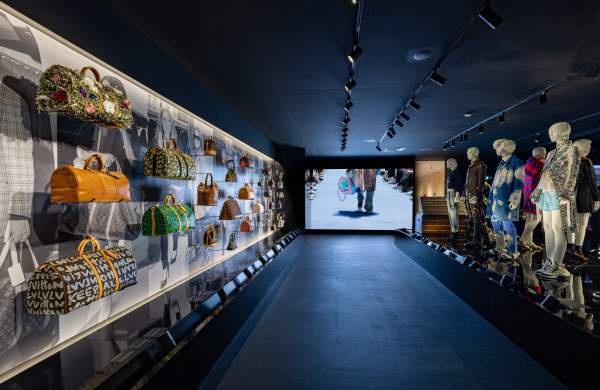 Next, an exploration into the luggage typologies followed closely by an interactive space dedicated to the Maison's emblematic Monogram design (that lives in our head rent-free).
Then guests can deep dive into the Louis Vuitton fashion universe (established in 1854 when Louis began packing his clients' Haute Couture garments) where they'll also discover the more renowned men's and women's looks post 1995, created by Virgil Abloh and Nicolas Ghesquière, like Kim Jones and Marc Jacobs before them. Each designer visibly present through looks from their past and more recent shows.
WHAT ELSE?
We've also heard mumblings of a full size skate ramp to journey across the brand's transport past and a library... but we don't want to spoil all the fun... book yourself a plane ticket and head to the event to experience it for yourself!
THE DETAILS
SEE LV SYDNEY
First Fleet Park
The Rocks NSW 2000

EXHIBITION HOURS
From 4th November - 11th December 2022
Monday - Sunday, 10 AM - 10 PM
Reservations can be made here