Liu Wen stars in Gucci's latest campaign dedicated to the historic Bamboo 1947
Dedicated to the Bamboo 1947, supermodel Liu Wen is the face of Gucci's latest campaign by David Sims. Now one of the world's most recognisable accessories, the bag was created in 1947 amidst a post war Italy with limited materials, marking the House as a pioneer of luxury craftsmanship. The 'bamboo bag' quickly became a fixture among Hollywood stars and the international jet set, often associated with Princess Diana and Elizabeth Taylor; it can now be seen on the likes of Harry Styles, Beyonce and of course Liu Wen.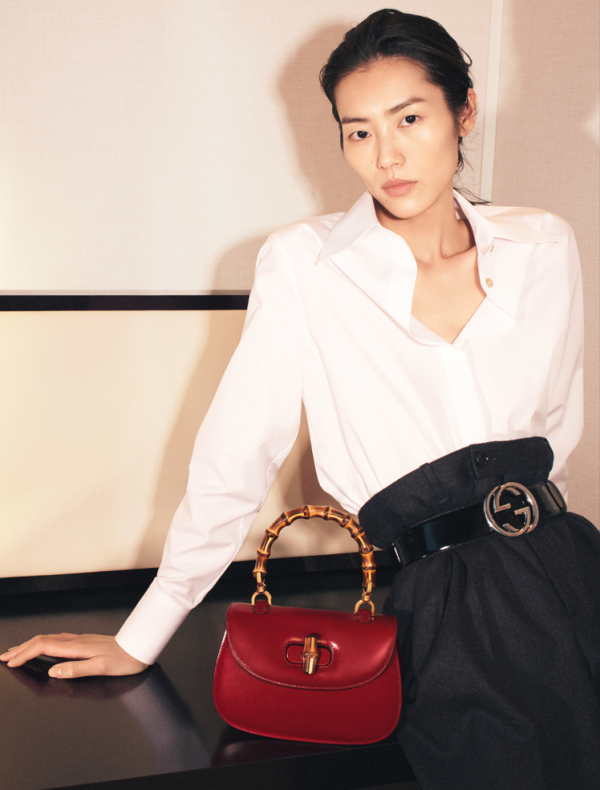 Image via Gucci
Wen recently made waves at the Vanity Fair Oscar party donning a crystal covered suit balanced with the mini black Gucci Bamboo 1947 bag. The new campaign once again shows Wen interpreting the bamboo bag in a chic yet comfortable way. David Simsnew imagery praises the bespoke history of the bamboo silhouette, featuring a saddle bag and the quintessential wooden handle, highlighting why this bag has stood the test of time. A piece of luxurious history to have and to hold forever.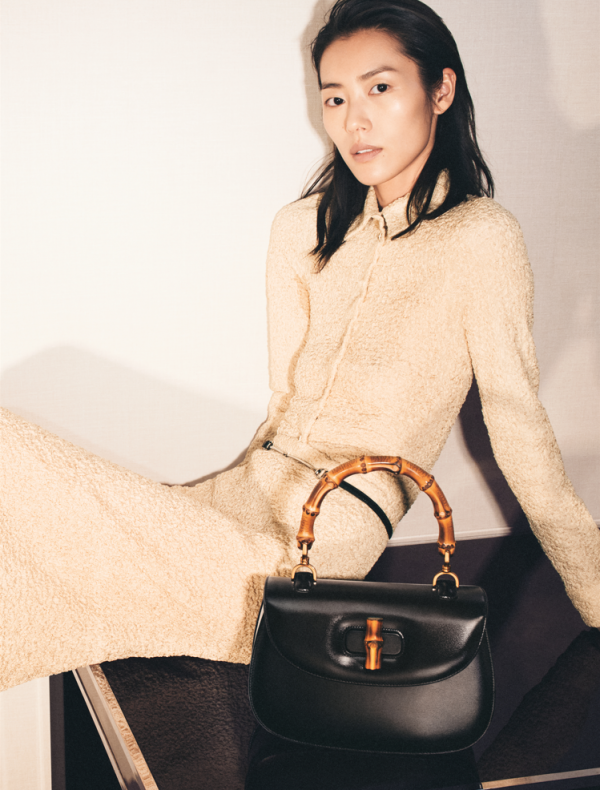 Image via Gucci
Presented in different combinations that evoke diverse attitudes, the top handle bag comes in varying sizes and materials. The line is presented in timeless colour palettes as well as seasonal variations and is enriched by refined evening styles and precious leather iterations. Discover more online.