20 last-minute gifts under $60 your gal pals will LOVE
While we've never needed an excuse for a shopping spree, choosing the perfect gift for the lovely ladies in your life can seem somewhat tiresome. Often discovering ourselves in the rock VS. hard place situation, finding something they'll obsess over in a price range we can afford is challenging to say the least. Plus, we're always tempted to squirrel away a few things for ourselves during our shopping mission.
Now, we have the best excuse ever to shop til our heart's content (for ourselves and others!) with American Express® Spend & Save, where you can get $20 back, up to three times, when you spend over $50 at more than 60 selected retailers nationwide. Can't leave your desk? Not a problem. This amazing offer applies to online purchases at selected retailers, too!
Get spending and you'll soon be rewarded with up to $60 back, just by using your American Express® card. The question is: what will you choose to spend your $60 reward on? To take out some of the guess work, we've collated a list of fave items to spoil your gal pals with, once you've received your $60 back.
From prettily packaged tea to gorgeous earrings, and accessories to brighten up any bag or clutch, we've got your rewards covered!
1. Country Road Leather Luggage Tag
A must-have bag accessory for jetsetters and globetrotters. RRP $44.90, available here.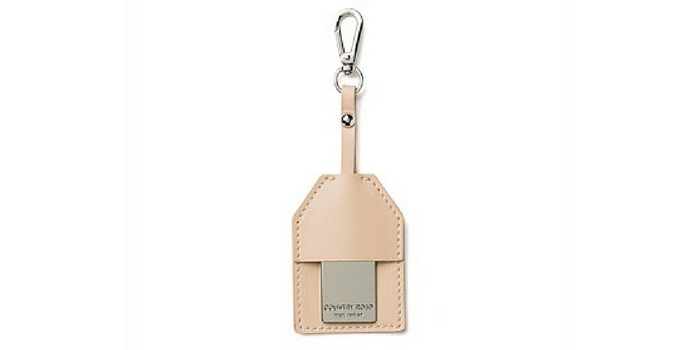 2. Kiehl's Argan Superbly Restorative Dry Oil
This multi-purpose Argan oil for face, body and hair will be your beauty best friend this summer. RRP $59, available here.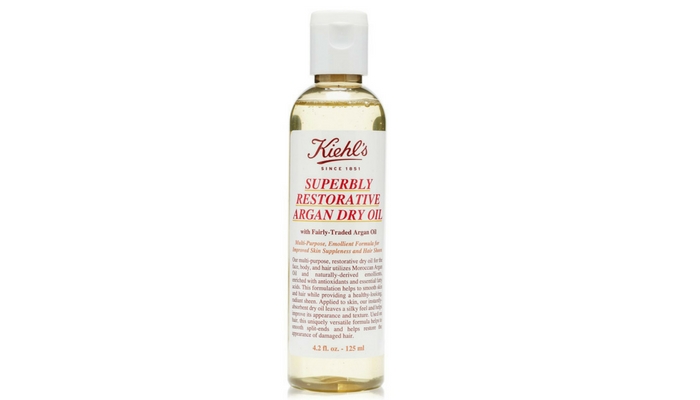 3. G.H.Mumm Champagne Cordon Rouge Brut from Glengarry
Who doesn't love champagne? RRP $59.99, available here.
4. Superette Paris Pouch
This luxe leather pouch bag is chic and stylish - true to its Parisian name. RRP $59, available here.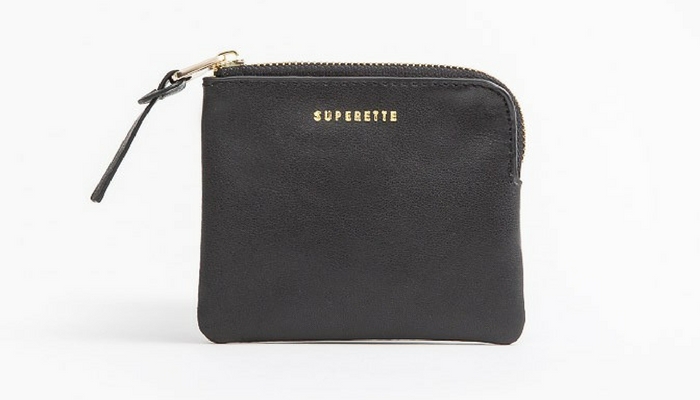 5. Ralph Lauren Cat Eye Sunglasses
Treat yourself to a new pair of shades in time for summer. RRP $54.95, available here.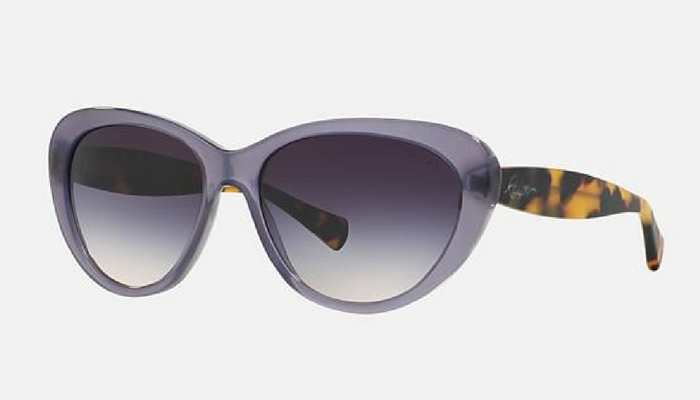 6. Fluffy Fox Keyring from Superette
Available in four cute colours this keychain makes a great gift or accessory for your bag. RRP $ 39, available here.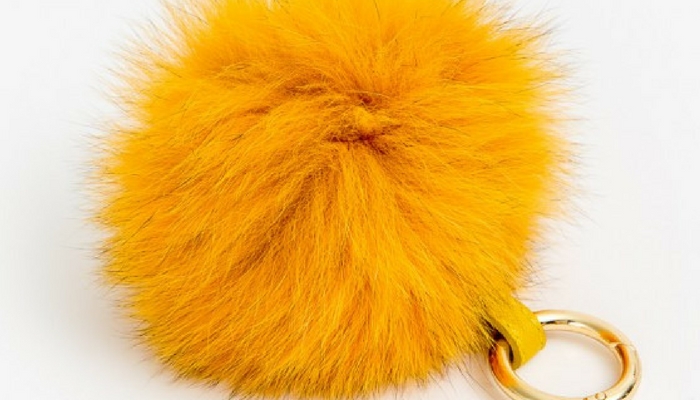 7. Guitar Bag Strap from Storm
Give your favourite bag a makeover with this rock and roll bag strap. RRP $59, available here.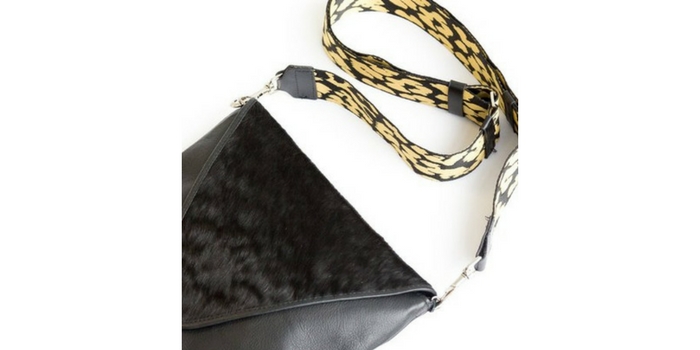 8. Kiehl's Ultra Facial Overnight Hydrating Masque
Replenish your skin, while you sleep! RRP $58, available here.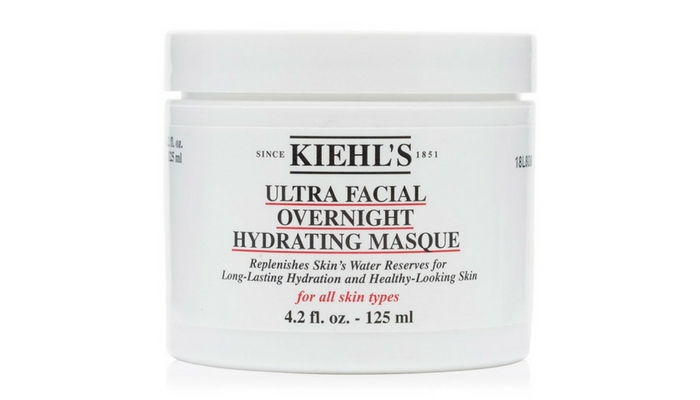 9. Superette Block Scarf
You heard it hear first - neck scarves are the accessory du jour this summer! Get yours now. RRP $59, available here.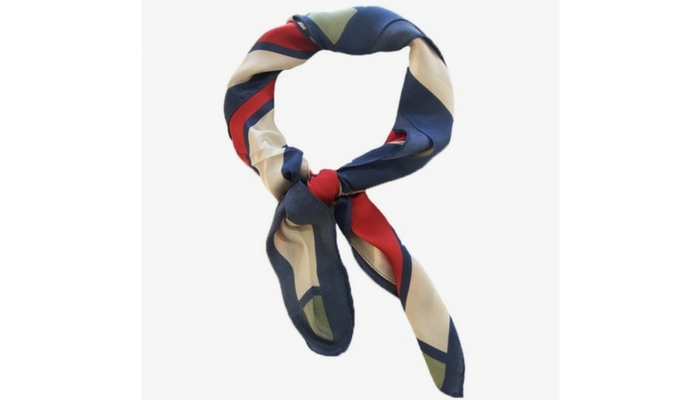 10. 2018 Diary Daily Planner from Smith & Caughey
Keep your social life, work meetings and events in check with this chic 2018 diary. RRP $35, available here.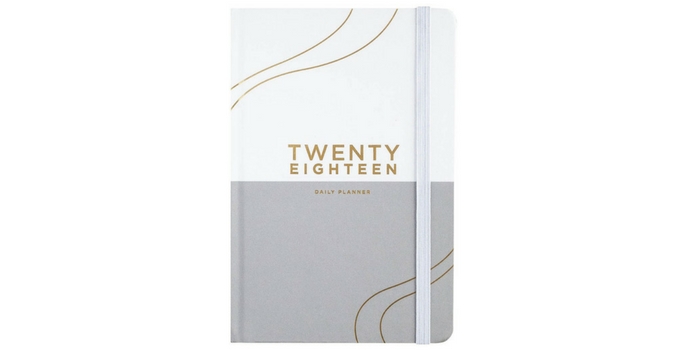 11. Grown Alchemist Flight Kit from Superette
Throw away the tacky travel sized products you've collected from various hotels and replace them with this sophisticated flight kit. RRP $39, available here.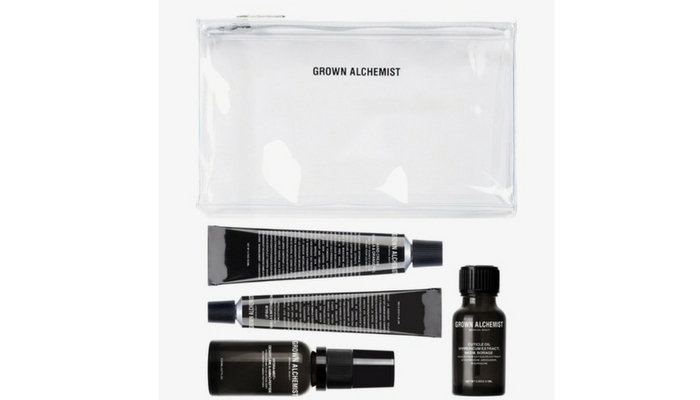 12. Kate Sylvester Swan Mug
Enjoy your morning cup of coffee in style. The beautiful swan mug is available in four colours. Note: some colours are sold out online. RRP $35, available here.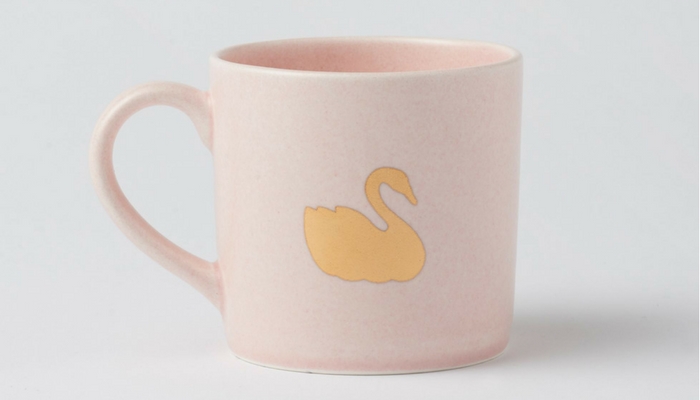 13. Superette Necktie
Add a festival vibe to any outfit with this leather-look necktie. RRP $29, available here.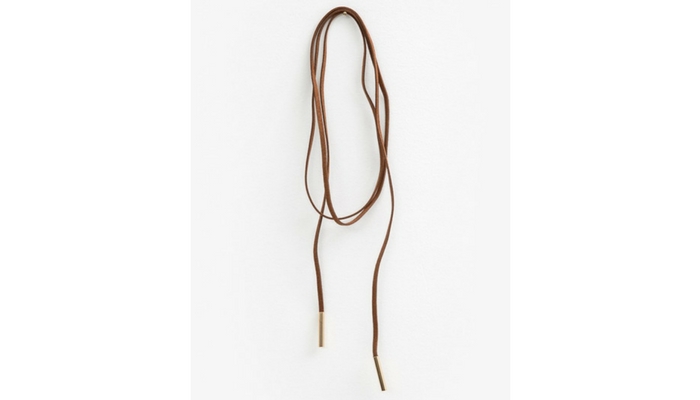 14. Benefit Hoola Bronzing and Contouring Brush from Smith & Caughey
Not only is it great for creating a bronzed, contoured face - it looks super chic too! RRP $42, available here.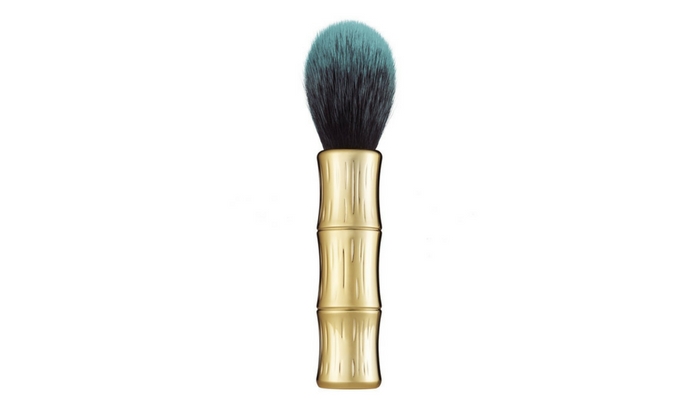 15. Stellar + Gemma Star Moon Earrings from Smith & Caughey
These super cute earrings are statement without being showy. RRP $42, available here.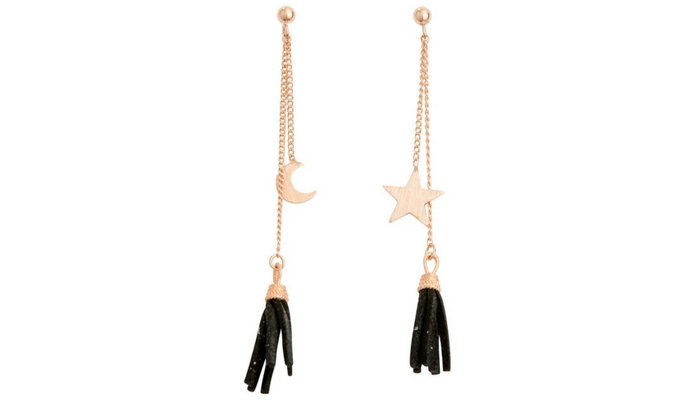 16. Coming Unstuck Recipe Book from Superette
Recipe repertoire looking a little tired? Get excited about meal times again with this recipe book by food blogger, Sarah Tuck. RRP $59, available here.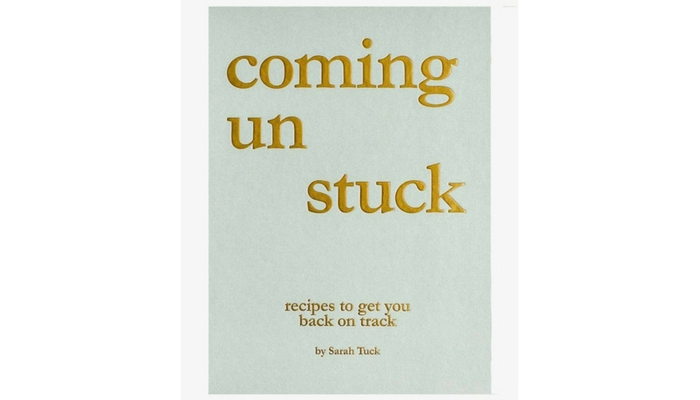 17. Karen Walker Traveller Charm Bracelet from Smith & Caughey
This yellow charm bracelet makes a bright change from standard silver. RRP $40, available here.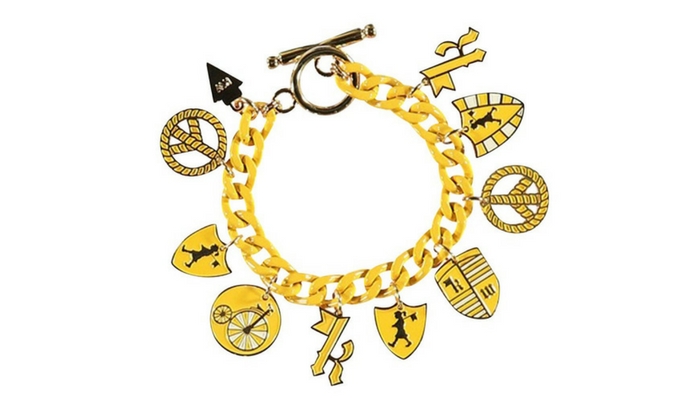 18. Swarovski Crystalline Ballpoint Pen from Smith & Caughey
For those of us still using good old pen and paper, this beautiful ballpoint the perfect desk companion. RRP $59, available here.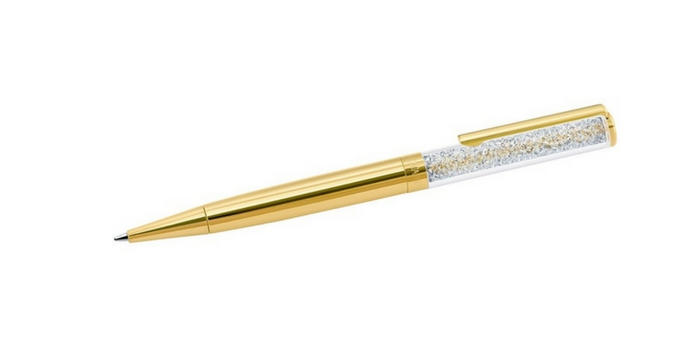 19. Stella + Gemma Necklace from Smith & Caughey
This necklace is perfect for either poolside or party wear. RRP $58, available here.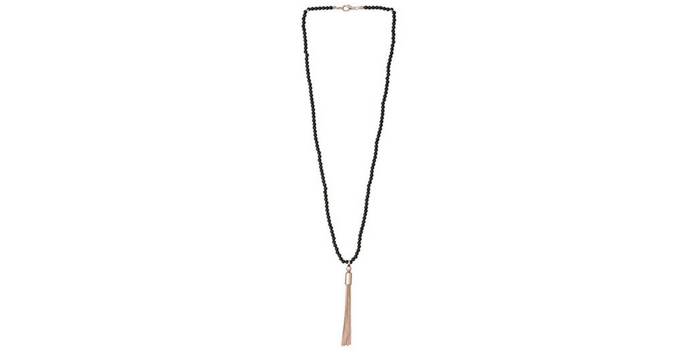 20. Country Road Perforated Contrast Pouch
In this year's colour du jour, rose gold, who can resist this cute pouch - perfect for makeup or bits and pieces. RRP $54.90, available here.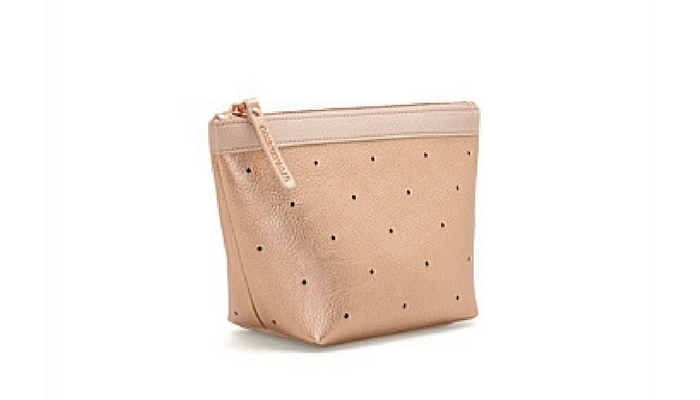 To find out more about this great offer with American Express®, and for a list of which retailers are included, head over to the American Express® website, here. There are just two weeks left to enjoy this special offer, so get swiping and enjoy a treat on American Express®!