Jacquemus takes us back to the 90's with their FW20 campaign
Jacquemus new 90's inspired campaign is our latest obsession...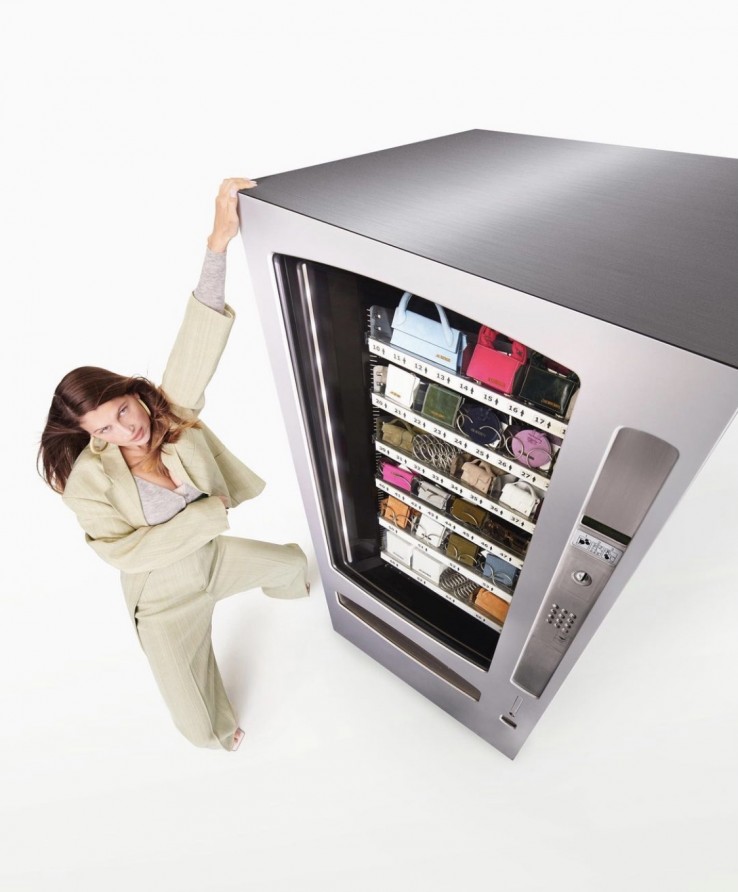 Jacquemus is bringing back the 90's with their new campaign inspired by Jacquemus's founder Simon Portes' fascination with old catalogues and tv commercials. Captured by renowned Photographer Valentin Herfray; known for shooting CR's Fashion Books 15th Edition starring none other than Celine Dion and Fenty's Summer 2020 Campaign. Valentin is always challenging the conventional way of capturing an image. He turns normal into abstract with low and high angles and a fish eye composition to create distorted imagery.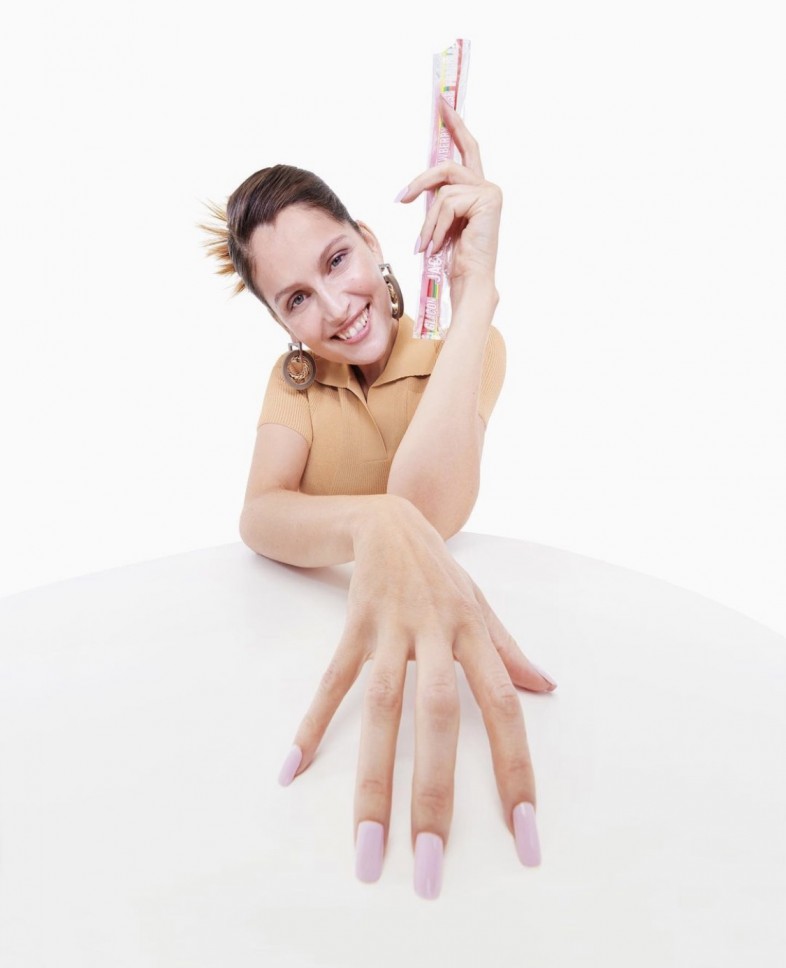 This campaign features some of the most notable obsessions from the 90's. From the square shaped manicure holding a Jacquemus branded go gurt, the iconic Sony discman, to an old Nokia 3310, we are left to reminisce on simpler times where all we had to worry about was whether we had enough change to get a coke from the local vending machine.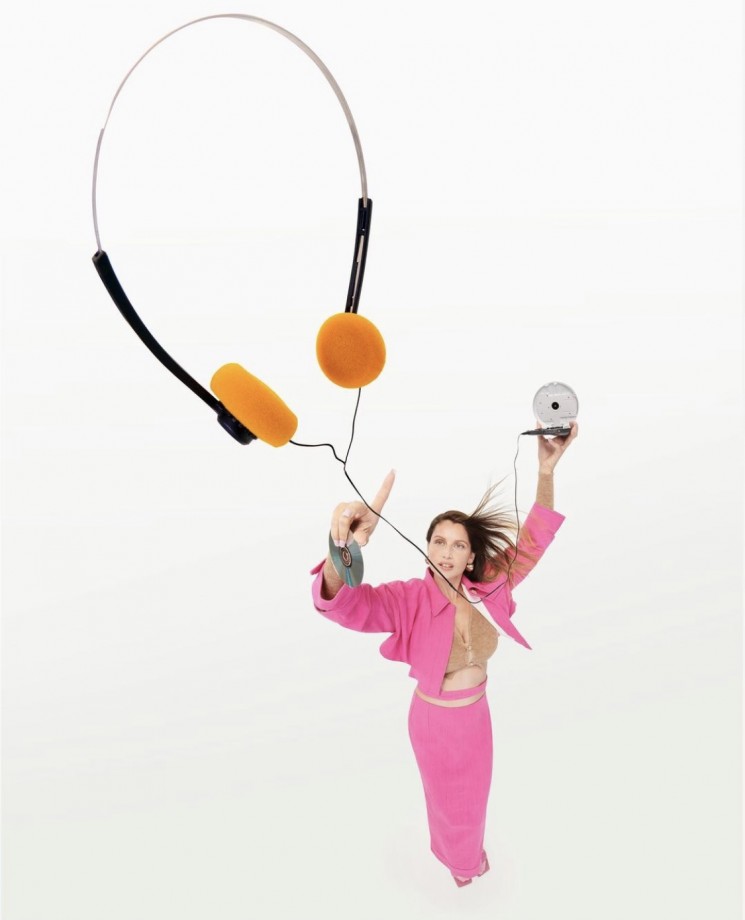 Starring french model, director, producer and actress Laetitia Casta. Laeita drapes herself in a martini glass and takes a joyride in a hot pink, barbie-like car with Simon's beloved Dachshund, Toutou, who was introduced to instagram in late September in a series of seriously adorable shots.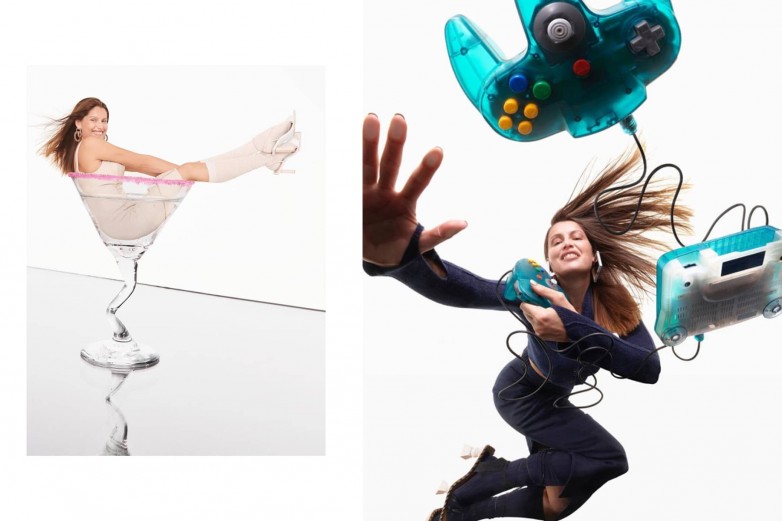 Simon and Valentin stay true to Jaquemus's signature fresh, french, femininity adding a hint of animated and comedic energy, which is a vibe everyone needs right now.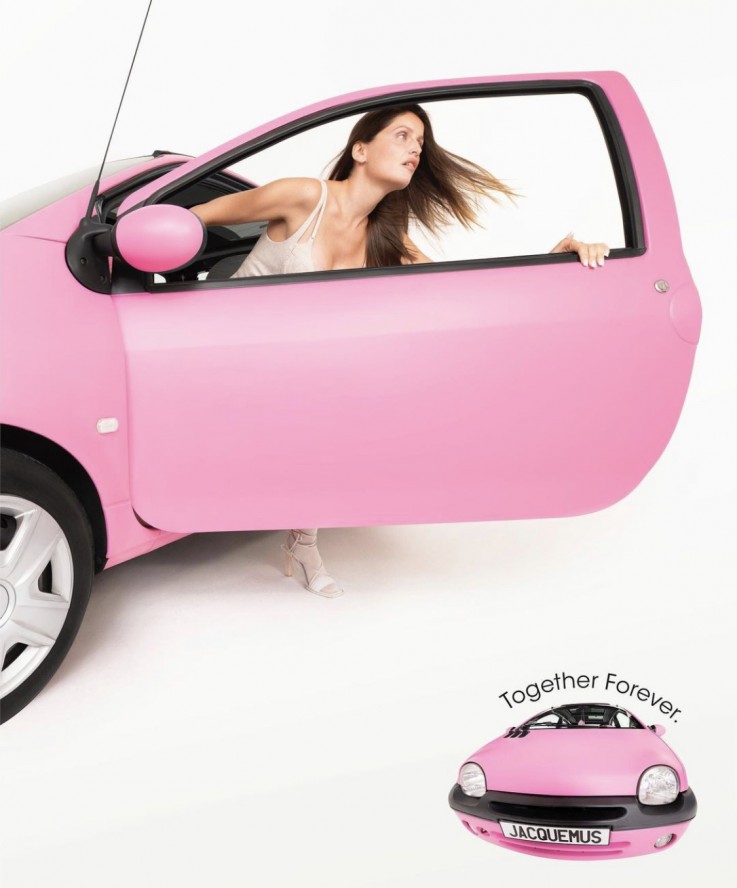 Visit @jacquemus on Instagram for more delectable outtakes from the campaign.