In Conversation with young activist Rimu Bhooi
Multifaceted doesn't even begin to describe Rimu Bhooi. This rising Kiwi force is hungry for change and isn't afraid to ruffle more than a few feathers along the way, and that's why we know they'll make a real difference. The new Converse 'My Story' collection Rimu is a part of as a Converse All Star celebrates the stories of young bold individuals sparking progress in their communities, just like Rimu.
Each designed with the handwritten "My Story" graphic, the shoes are a visual reminder of empowerment and strength. Remix caught up with the writer and activist to discuss how being a young communicator of change is their mission and how they're making it happen one conversation at a time…
We're giving away two pairs from the My Story collection, one for you and another for an inspirational female in your life. Enter your details below to be in the draw!
Tell us about yourself… who is Rimu?
I'm a student, worker, writer, and some people say I'm an activist. I talk about my values, my experiences, and those of my mates and loved ones. What I share resonates with people, so I'm always exploring how I can best communicate to the people who are listening.
What makes you happy?
Having a heart to heart kōrero with the people I love most in the world.
When did you last feel most powerful and energised?
I just wrote a feature on accessibility and homes. It broke my heart, but I found people like me struggling with the rental process disabling them. It's important Mahi; to talk about how much some of us are struggling. Writing about my own experiences, interviewing and collaborating with people to get the story out is revitalising! I love the process of taking just one random thought, or angry rant and making something out of it.
What is most important to you in life?
Fu*king up the status quo. I ran for Parliament in Kirikiriroa, to raise the Green Party vote. I protested for months at Ihumātao. I give speeches. I write things that blow up on the internet and get trolled for weeks. Basically, I do everything I can to screw with the system we have, including swearing in your very respectable and fabulous magazine.
Converse like to celebrate those who break barriers, and that's why you're a part of the NZ All Stars community. You're an activist for gender equality and neutrality among many other things! What are you doing/have you done to break barriers for gender equality and neutrality in your community?
Being visible and vocal is a hard thing to do for anyone who is of a marginalised gender. Every person's struggles deserve to be heard. Transport, education, employment, and housing are all areas that subconsciously and consciously work to keep women and men "in their lanes" if you will. When cis men build train stations, they might not think about adding lighting on the footpath, for example. People of marginalised genders know the risks of walking home in the dark all too well because we have to survive it. But when we're at the decision-making table, everyone benefits. I think the world would be a much better place if we afforded everyone the same respect and rights regardless of gender. I advocate for that every day and in every way, I can. I ran for Parliament and campaigned for the rights of young women in particular. I did interviews and events with YWCA and was on the only Ethnic Women Candidates panel organised for the last election. Being vocal wasn't making the change that the people around me and I needed, so I decided to become publicly visible. Doing media, fronting events and opening myself up to all of my communities has been incredible. I've had queer Asian women, and non-binary people tell that they feel a little safer everyday just knowing that I exist and share their struggles.
A barrier to my own gender equity is healthcare. Many LGBTIQ+ people can't access the medications, surgeries, and support they need. I have Endometriosis, multiple Traumatic Brain Injuries (from a bike vs van car accident) Mobility needs, Chronic Fatigue, Chronic Pain, and am immunocompromised. I know first hand what it's like to be of a marginalised gender who needs healthcare. I've never been asked my pronouns by a medical professional. I've never explained my needs in a gender-neutral way. That sh*t hurts, and as someone who is in and out of hospital almost every two weeks, it impacts my mental health a lot. The patronisation, the outright denial of our symptoms, the minimisation of our pain - it all adds up and really harms people. So I call out the bullshit publicly, and people find it refreshing, I think. It's helpful to see people of marginalised genders of all sorts of different backgrounds doing what they do best, and if I can be that person for someone then I'm doing the right thing. There's a solidarity that is needed for trans and cis women, as well as all trans, takatāpui, fa'afafine, non-binary, and genderqueer people. I've built a community around me that supports me, and I support them back. That's how we'll all have equity.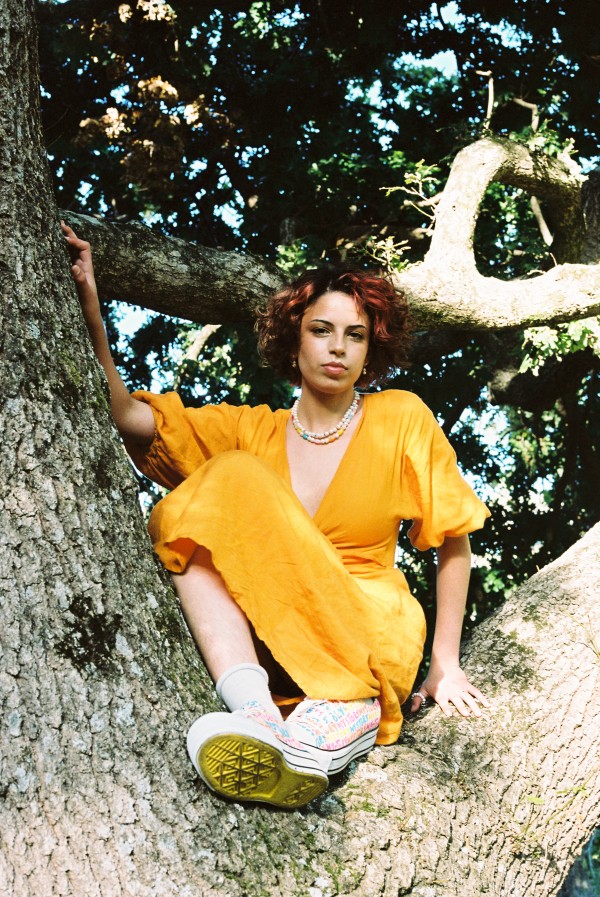 Was there one big standout moment in your life that helped shape who you are today?
I had an accident a couple of years ago. Think small 17-year-old Rimu on a bike VS a large van; at speed. It left my body and brain munted. I was back at school in a few weeks, but I've never been the same since. As a result of my injuries, I've had to navigate getting support as cheaply and efficiently as possible. I did lose a part of myself, and I grieve for that Rimu, but I survived and became the resilient person I am today. Even if I'm gonna wear a denture for the rest of my life, I guess it makes me mature for my age?
Who or what inspires and motivates you?
My mates. I have friends who are sex workers, friends involved in climate justice, friends who are in Local and Central Government, and friends who are queer students who can't find a home. I learn so much from all of them because we all share the same values.
What is it you would like to see achieved within your community?
I just want everyone to be able to get the support they need. Having a safe and permanent home, free and long-term mental and physical health support, an accessible community and neighbourhood and obviously just better rights for every marginalised and oppressed person. Also, land back.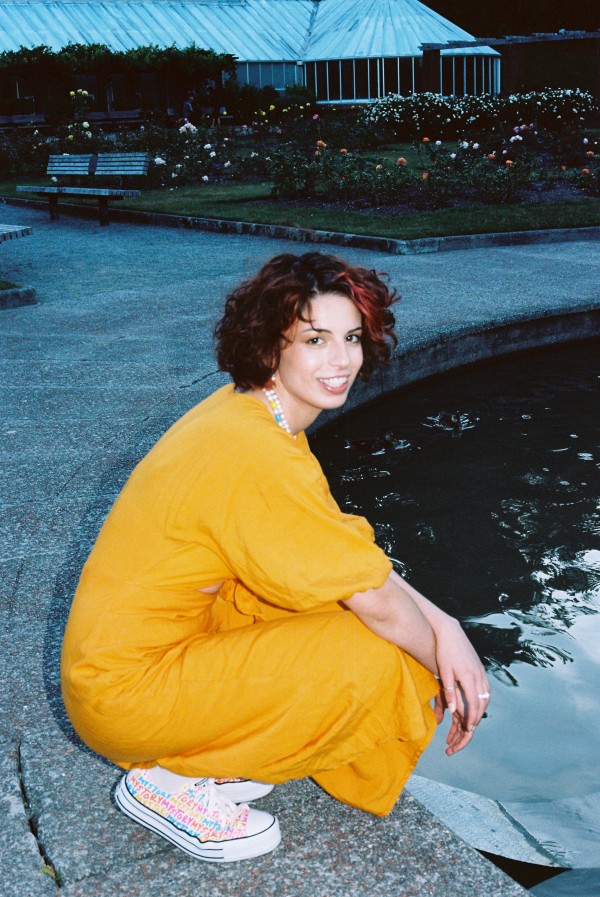 You identify as they/them and the use of personal pronouns is important, what has been your experience with this so far?
I express my gender however I want on any given day. I use they/them pronouns to reflect that my gender identity does not fit within the gender binary. My identity isn't non-binary or woman, it's somewhere in between, and I can't really articulate it more than that at the moment. People are generally pretty good at using them when referring to me. It is a pronoun that has existed in the singular longer than you (singular). I would know, I've studied linguistics [laughs].
Some people can be unsure how to use them, do you have any advice for people on learning/embracing the terminology?
Don't apologise or backtrack. If someone tells you they don't use she or he and ask you to use 'they' or a new pronoun, respect that. Practice at home so that it feels comfortable to say. I still mess up and use the wrong pronouns sometimes. As long as you are actually genuinely trying to only use the person's correct pronouns, you can only strive to do better each time.
If you could change one thing about the world what would it be?
That no one could be a billionaire.
What is the best advice you've ever received / or given?
The kaupapa comes first, but do what you gotta do to survive.
Why are you motivated to make a change in the world?
I was born in Te Papaioea and then moved to a rural Indian village. I spent over half my life there. I saw how "the way things are" were a result of colonisation. I grew up with queer people, dark-skinned people, labourers and farmers. I saw rampant capitalism change my hometown and my neighbours, and I knew it wasn't right. I've always been the type to yell, and I'm using the privileges I have to fight for those who are tired. The revolution is exhausting, and I often have a degree of separation from movements like Protect Ihumātao and Black Lives Matter which don't emotionally impact me as much; I consider it my duty to contribute in any way my community asks of me.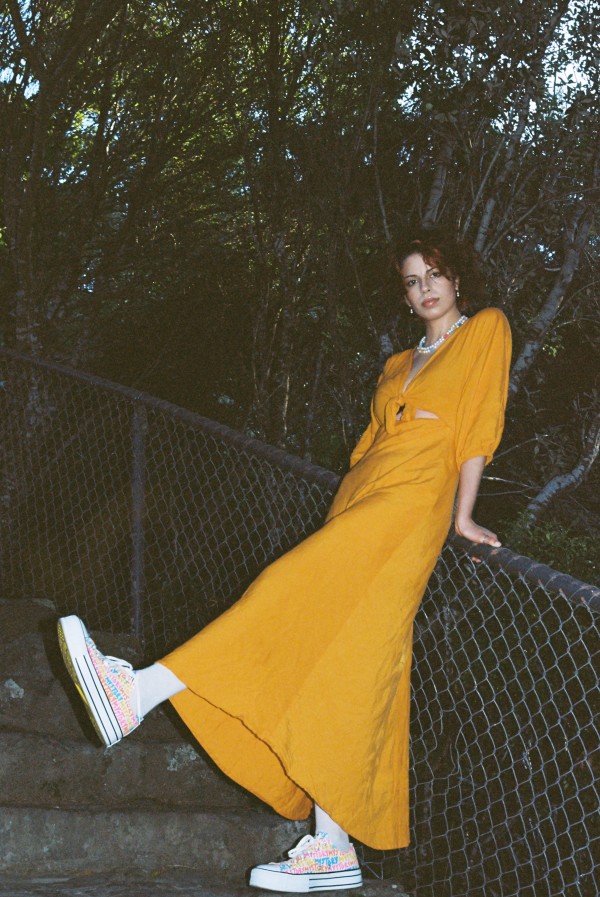 Designed by the women of Converse, the My Story collection is inspired by the stories of young, bold, independent youths leading through action. Iconic styles have become a canvas for fearless expression. Expect digital brights, saturated neutrals and handwritten My Story graphics amplify the Chuck 70, Chuck Taylor All Star and Chuck Taylor All Star Platform. Rimu wears the Chuck Taylor All Star Platform High Top, a stacked, platform sole that levels up the style, giving an extra lift to the empowering, all-over My Story graphics above.
These cool kicks have been designed to give you the words and colour to tell your story. If Rimu can do it, so can you.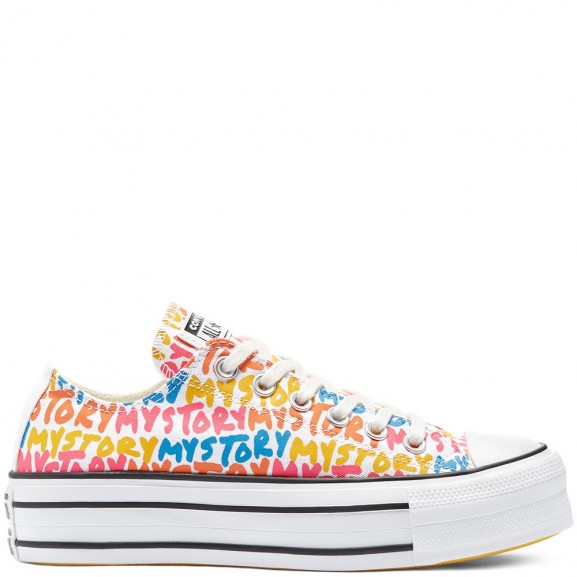 The My Story collection is available at Converse.com.au, Converse & Platypus Shoes *available styles may vary, check with the retailer.
Entry is open only to New Zealand residents only. No responsibility is taken for lost, misdirected or incomplete entries. Entries are limited to one per person. By registering their details, entrants give permission for Remix Magazine (LP) NZ AND Converse to post, email and mobile text message updates. The prize package must be taken as offered and is not exchangeable, transferable or redeemable for cash. Anything not specified in these terms and conditions as being included in the prize package is excluded. The winner will be contacted via email. The promoter is Remix Magazine (LP) NZ, 65 Ponsonby Road, Ponsonby Auckland.