Handle the sandal: Win our top 5 flip-flops from Amazonas
Sure we run a fashion magazine, but as soon as summer sets in, we're the first to kick off our shoes and slide on a pair of flip flops. This season we've been impressed by the sandals from
Amazonas
, the first company in the world to manufacture biodegradable sandals, which five years after being discarded actually decompose back into the earth! For men, women and children, Amazonas sandals are inspired by the latest fashion colour and design trends, as well as the beautiful colours and prints of Brazilian culture. Not to mention, they're really comfortable as well. They look good, they feel good and they're doing good. Below are our five fave styles from the Amazonas collection on their
website
. Read the descriptions below and then comment your favourite style in the Facebook field below... we have two of each pair to give away!
1. Enjoy Flip Flop Pineapple (Women)
Featuring a blue sole with yolk strap to create the perfect beach themed pair of flip-flops.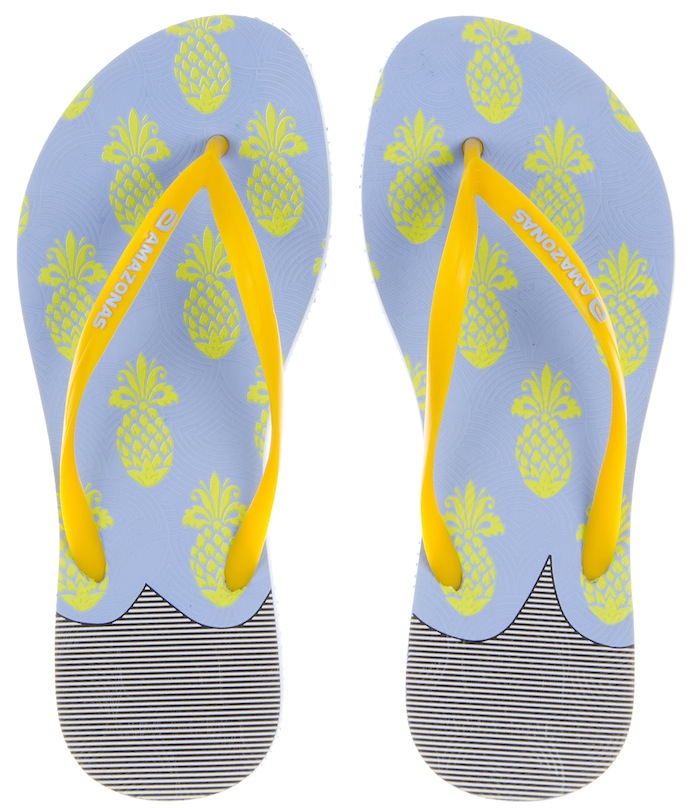 2. Enjoy Flip Flop Etnica (Women)
This pair combines a grey sole with pearly pink straps for a feminine touch.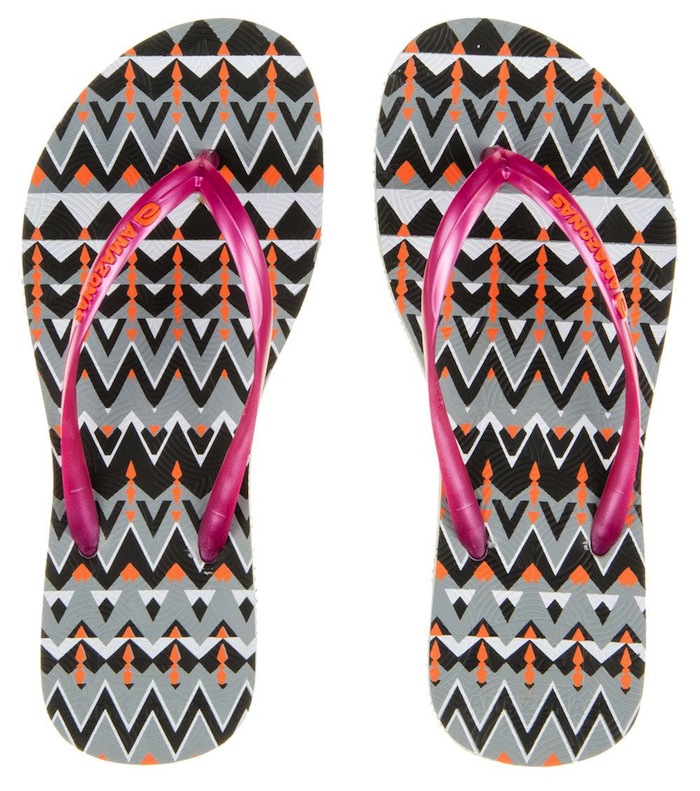 3. Enjoy Flip Flop Brush (Men)
This sailor themed pair for men features a white sole with navy blue stripes.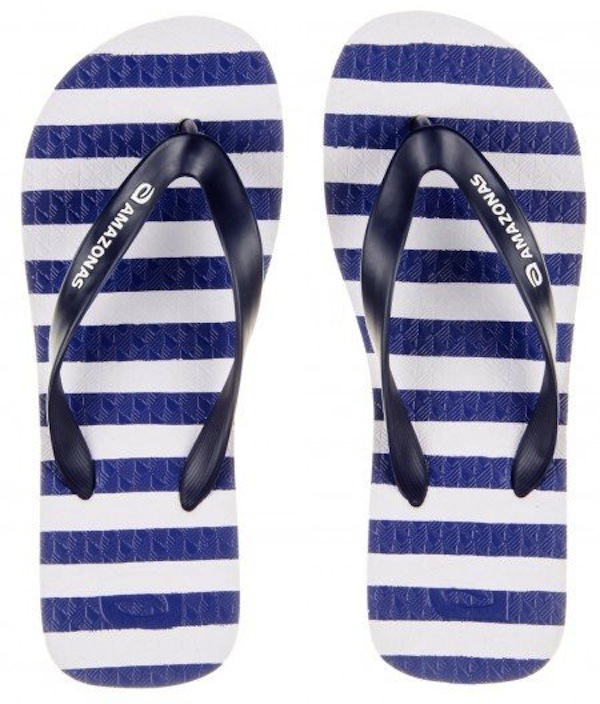 4. The new eco flip flop (Women)
This pair may be new but has been recycled and reworked to create the new eco flip-flop. Features a navy sole and pearl white straps.

5. Enjoy Flip Flop Ancora (Mens)
Bright red and adorned with nautical anchors, the perfect flip flops to wear on the boat.