We explore the inspiration behind remarkable young talent Carlie Hanson
Remix Editor Steven Fernandez sat down with a young talent paving the way in popular music. This week, we explore the inspiration behind Carlie Hanson.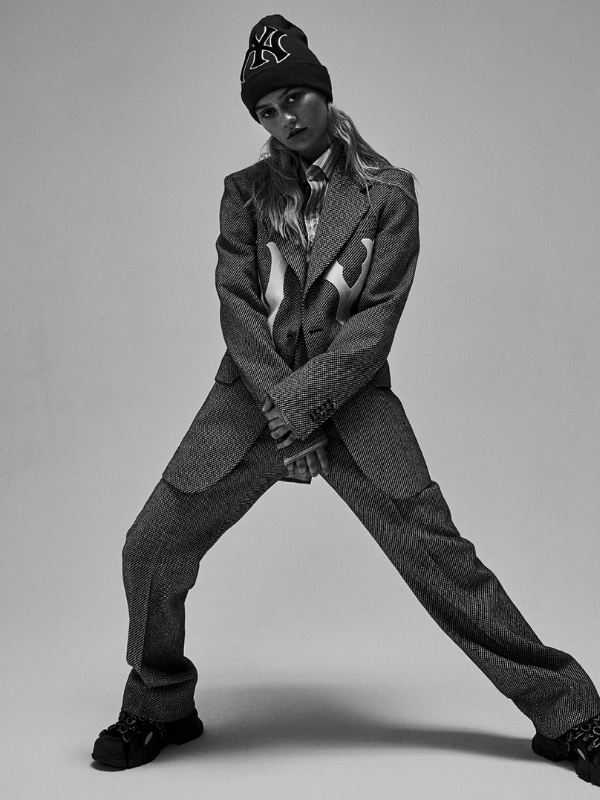 1. Beanie. 2. Jacket. 3. Shirt. 4. Pants. 5. Shoes.
Carlie is styled exclusively with pieces from the Gucci Fall Winter 2018 collection by Alessandro Michele.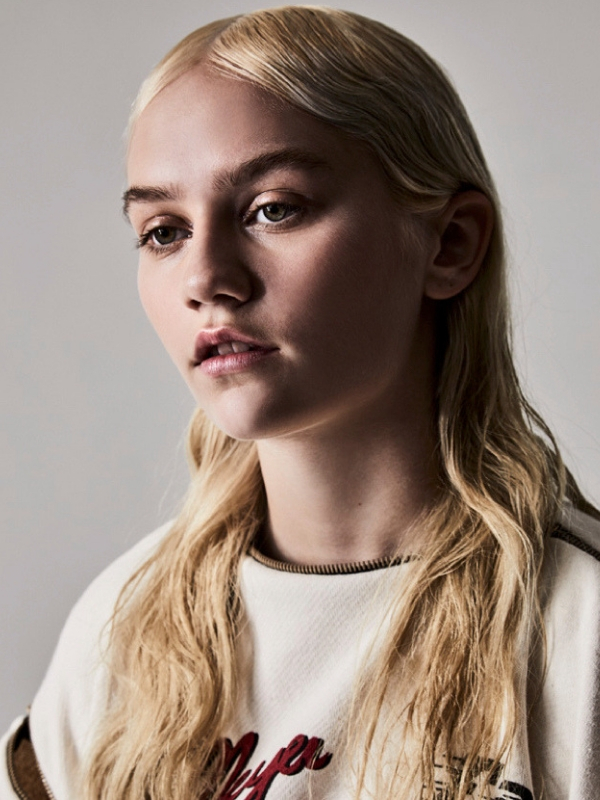 1. Sweatshirt.
What were the first songs you recorded?
It was a bunch of songs with these producers, called House Of Wolf, and it was probably one of the best experiences of my life. It was so crazy to me that it was my own music and I was creating my own sound.
Did you always know you'd make music yourself?
I always knew that making music was what I would end up doing. I started properly pursuing music when I posted a cover on my Instagram. Through that cover, I got connected with the same producers, House Of Wolf, and we started doing sessions. It all kind of fell into place after working with them.
Do you prefer the process of recording or performing live?
I love being in the studio, especially when it's with the right people. I can't wait for more performing experience; I think I am going to fall in love with connecting with the fans.
What artists or musicians do you look up to?
I've always looked up to Justin Bieber. He's been my biggest inspiration for as long as I can remember. He's accomplished so much at such a young age. Nirvana is another huge inspiration for me. I also really love Frank Ocean; his writing is super inspiring to me.
What is your writing process?
My song writing process is different every time. Sometimes I'll go through months of continuously writing in my notebook, with lots of ideas to bring into sessions. Other times I don't write at all and go into sessions sharing what's been going on in my life; a concept for a song often comes from that.
Is there a trick to writing a hit?
I think I always know right away when I've made a really special record. There's always a certain feeling I get when I know I did well with a song. It will be interesting to see which songs my fans gravitate towards when I put my next EP out.
Which of your own songs is your favourite?
'Only One' is special to me and it's definitely one of my favourites to play live. It's one of the first songs I ever recorded. I even got 'one' tattooed on my arm for it.
What is it that you want people to feel when they hear your songs?
I want the listener to be able to imagine a story in their head from the song, or I want them to relate it to their own life and get something out of it.
Where do you want to be five years from now?
I want to be on my own tour. I hope I'll have sold out Madison Square Garden by that time.
Creative Direction & Words Steven Fernandez
Photographer Easton Schirra
Stylist Santa Bevacqua
Hair Nikki Rae & Saisha Beecham
Makeup Sara Robbey & Sean Harris
Videographer Spencer Byam-Taylor
With special thanks to Smudge Studios