We explore the inspiration behind young talents The Regrettes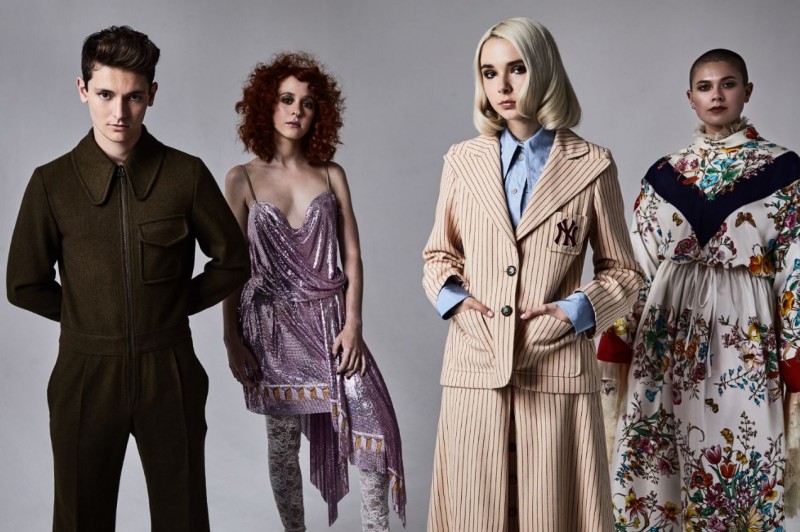 1. Jacket Pants 2. Dress 3. Jacket Shirt Skirt 4. Dress
Editor Steven Fernandez sat down with three remarkable young talents paving the way in popular music. This week, we explore the inspiration behind Lydia Night of the Regrettes.
Tell us some of your earliest memories of listening to music.
My earliest memory of listening to music is my first concert, when I was two years old, which was Fats Domino. I don't remember much, but the fact it's my first memory has to mean something. My next one would be when I was five and saw The Donnas play. That's when I knew this was what I wanted to do forever.
Did you always know you'd pursue a career in music?
After The Donnas' concert, I received a guitar for my sixth birthday and started taking weekly lessons. My guitar teacher taught me about song writing and that became a huge part of how I learned. When I was seven I started my first band. I wrote the songs and we would play them. It was all very simple. I haven't ever not been in a band from there on.
Do you prefer the process of being in studio or performing live?
They are really hard to compare because they are both such unique and special processes. Recording is a really intimate and careful process, whereas live shows are a very vulnerable and spontaneous event. They are both important to me for different reasons.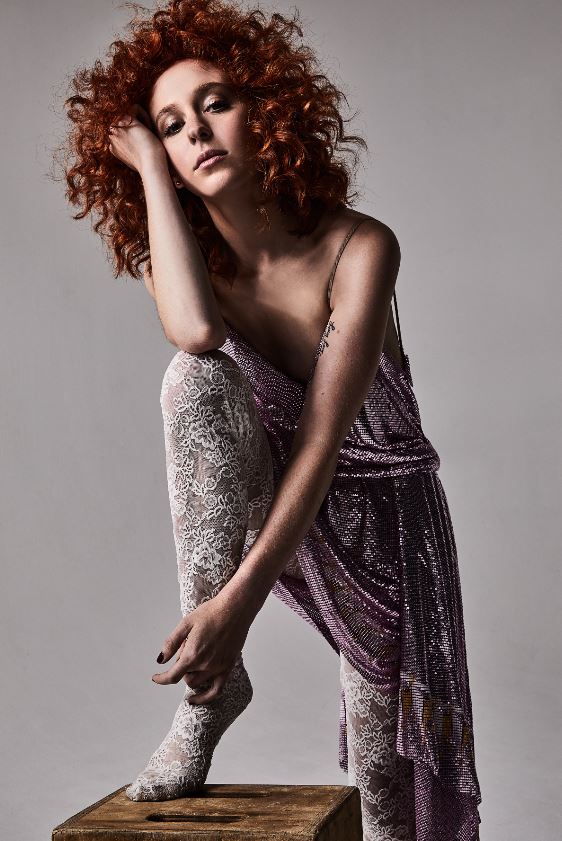 I heard you're a big fan of Karen O?
Yes! I look up to Karen O for her dynamic voice and stage persona. I look up to Gwen Stefani for her entire career path, then Kathleen Hannah I look up to for her unapologetic approach to music. Cardi B I look up to for staying so true to herself.
Who is someone you dream to work with? Why?
I would love to work with Karen O. I think she is such an incredible writer and artist. I would even love to have a tea with her and ask her a million annoying questions.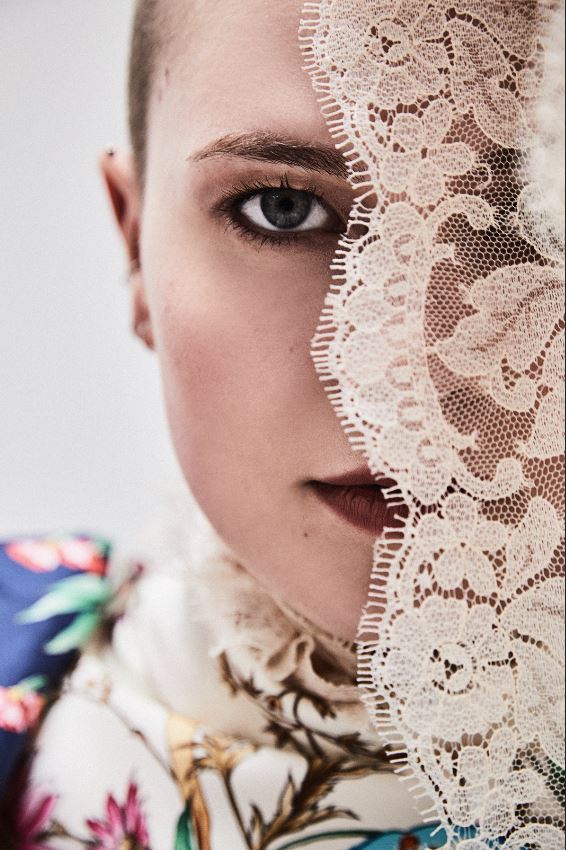 Is your song writing process very methodical or more relaxed?
It's usually very relaxed. I have a pretty easy time coming up with lyrics, and when I'm not I just step away and come back later. I never put pressure on myself to finish a song if it doesn't feel right in the moment. I never want my music to sound forced or unauthentic.
Are you often surprised by the songs your fans love?
I usually know when a song feels special because it gets stuck in my head for a long time, but it's kind of an unpredictable thing. I never know if people are going to like what I like, but I've been quite lucky so far.
Which of your own songs is your favourite?
It's always changing. Right now 'Red Light' is my favourite out of our songs that are out, but there are so many favourites that haven't been released yet.
What's your favourite song right now?
I think 'Dancing Queen' by ABBA at this point in my life. I feel free and excited about life right now, which is the feeling that song gives me. I also love to dance alone to it. One of the lyrics is about being 17, which is also my age!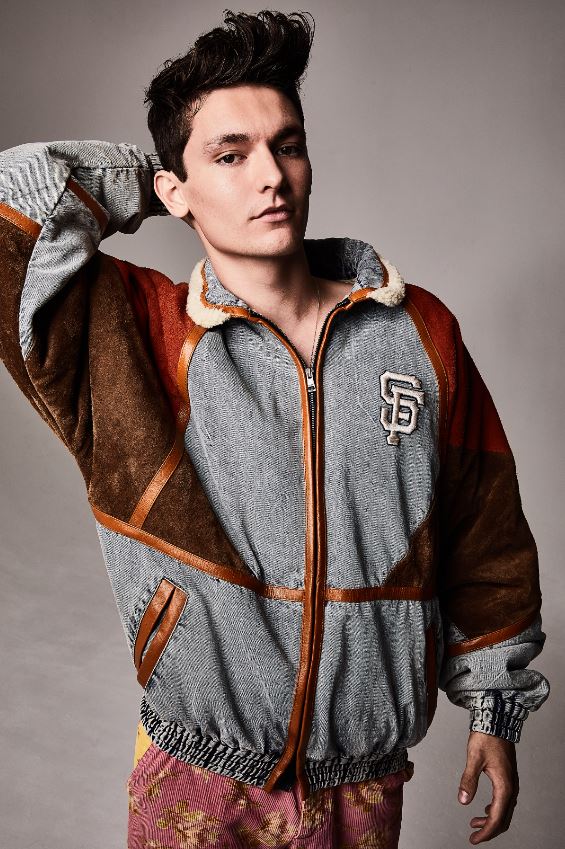 When someone listens to your songs, what is it that you want them to feel?
I want them to feel less alone in whatever it is they are going through. Comfort is the best way to describe it, but also empowered within themselves, too.
How would you describe your own look?
I really like to mix my favourite pieces from the '60s, '70s, and '90s, with more modern things like sneakers or Docs. I'm really into dresses with sneakers and baggy stuff.
Do you feel your personal style is something that will develop and change with your career?
Oh it changes on a monthly basis! I am constantly traveling and drawing inspiration from things I see in different cities, or in movies and television. I am obsessed with Gucci because their clothing is art. Their textures and cuts are perfection. The way they borrow inspiration from classic looks and make them new is so sick.
What is your dream stage to play?
I hope to tour the world, playing for as many people as possible. I would love to play the Wiltern in Los Angeles at some point. That has been on my bucket list forever, but we have a long way to go.
Creative Direction & Words Steven Fernandez
Photographer Easton Schirra
Stylist Santa Bevacqua
Hair Nikki Rae & Saisha Beecham
Makeup Sara Robbey & Sean Harris
Videographer Spencer Byam-Taylor
With special thanks to Smudge Studios