going camo with nikes air max 90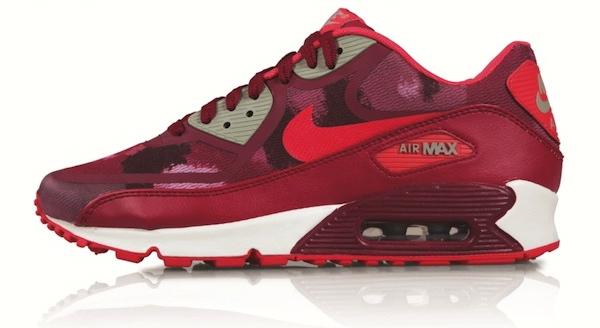 Nike's Air Max 90
has long been the symbol of cutting-edge footwear and here at Remix HQ we are big fans of the high performance shoe... we have an office on Ponsonby Road for goodness sake, of course we're big fans! Now the famous air max cushioning, designed by Nike's chief architect of coolness
Tinker Hatfield,
has taken on a completely new look with the new
Nike Air Max 90 Camo
joining this family of legends. The camo print upper features innovative no-sew tape which follows the design lines and styles of the original air max. The use of premium leather and modern colours keeps the silhouette of the performance-inspired women's Nike Air Max 90 Camo focused on a casual-wear future. Like its predecessor, the Nike Air Max 90 Camo is just as fresh and unorthodox today as the day the original air max came rolling out of Nike's creative microwave and into our collective psyche. Pick these babies up for $220.00.