Give the Gift of Crystal Wonder this Christmas with Swarovski
Christmas is the one time of year when the wonder of nostalgia and the pure comfort of family and home come to life, and when we all become our own interior designers. Embracing the festive scenes are not only subject to our lounge, but placed under the tree and wrapped up with ribbon, ready to surprise and delight.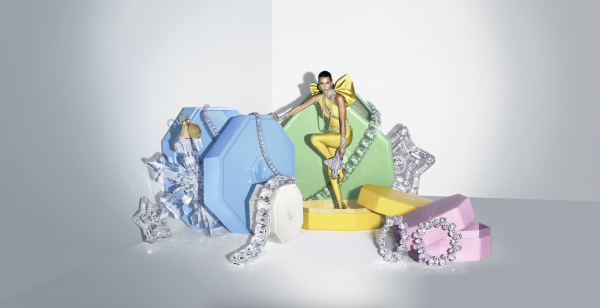 This festive season, give the gift of Crystal Wonder and wrap up a Swarovski piece or two from their newest campaign Open the Wonder. Offering a collection of unique designs, harking charm, inspiration, and a spark of new tradition, Swarovski's newest festive pieces evoke the Christmas feelings of gifting, joy, and wonder.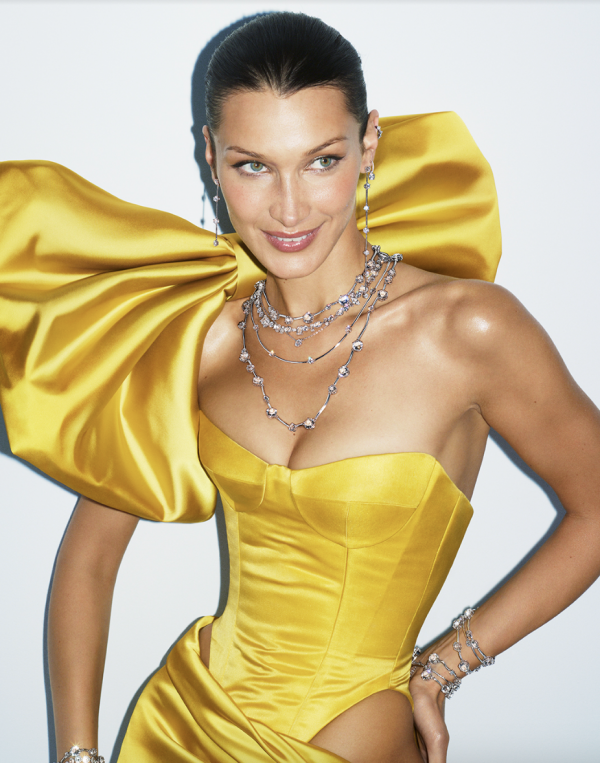 Open the Wonder portrays supermodel and fashion icon Bella Hadid as a magical holiday fairy who can't contain her excitement or her curiosity. Exploring iconic oversized and octagonal Swarovski boxes, she's enchanted by the larger-than-life, bow-adorned boxes that harness a creative essence that emanates from crystals.
Explore the must-have holiday jewellery families below.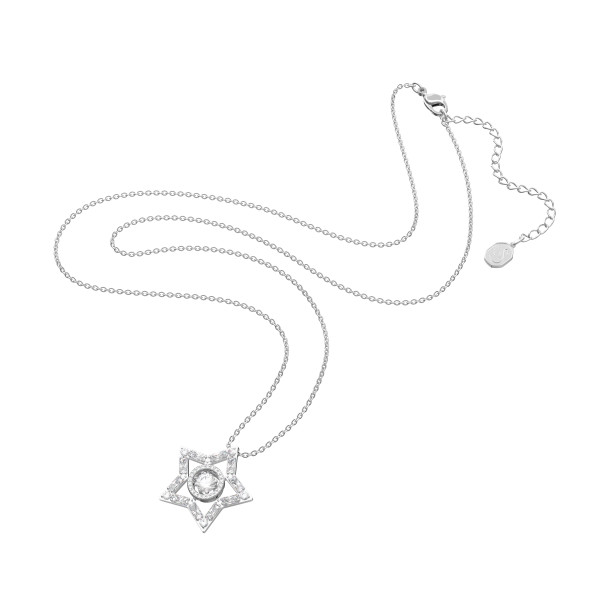 Described as a glimpse of light in the dark, the Stella family brings distinctive star-shaped jewellery, playing with proportion and delivering true dazzlement. Launching in new designs for the holiday season, expect rose gold-tone plated styles, contemporary designs, crystal pearl features, and blue centre stones.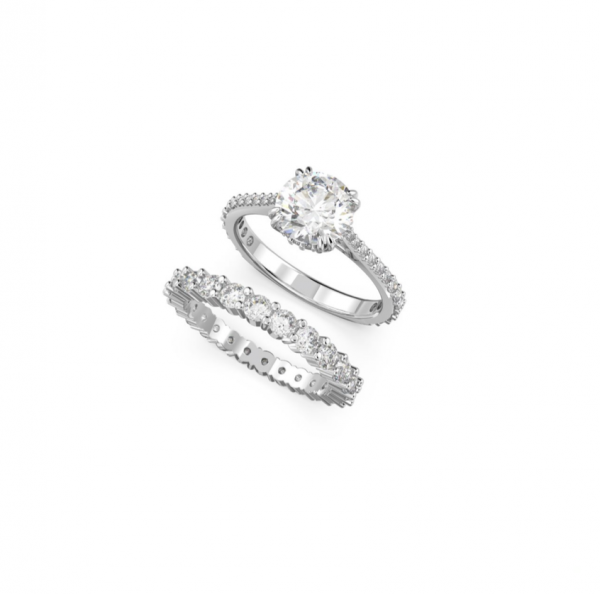 For the Christmas season, the Constella family launches a silver-tone colourway with clear crystals. Evoking a feel of stargazing, Constella offers crystal constellations on thin metal bars, bringing the cosmos to your everyday. Keep an eye out for the Constella Ball Ornaments and Constella Tree Topper - the first festive home décor inspired by one of Swarovski's jewellery families.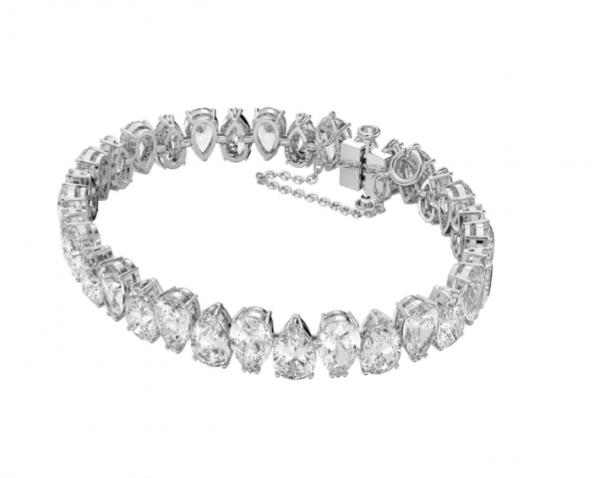 Bold and timeless, the Millenia family represents refinement to wear and treasure forever whilst delivering the perfect dose of holiday shimmer and magical celebration.
The festivities don't stop at jewellery, carrying the Christmas spirit through to your home décor with festive ornaments galore.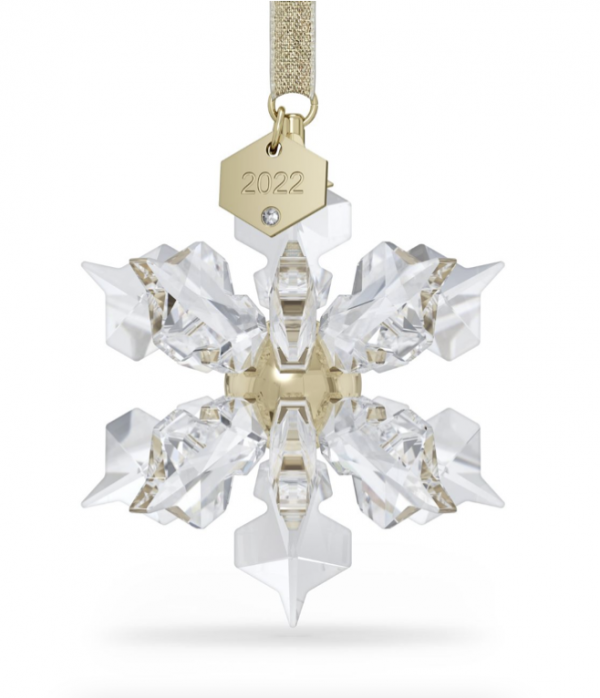 Spanning all the way back to 1991, the Annual Edition hanging ornament collectable is a Swarovski holiday tradition. This year's edition features an intricately faceted snowflake, and is Swarovski's first-ever 3D design! Available in both clear or golden crystal colourways.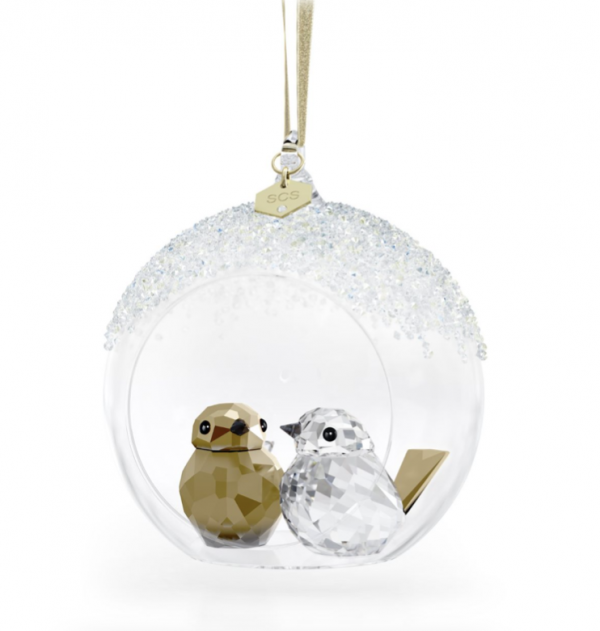 When crystal and warm golden hues come together, you're given the Holiday Magic collection. Featuring snow-laden landscapes and woodland creatures through hanging ornaments, figurines, and an enchanting LED lantern, this collection brings a quintessentially festive winter scene into your own home.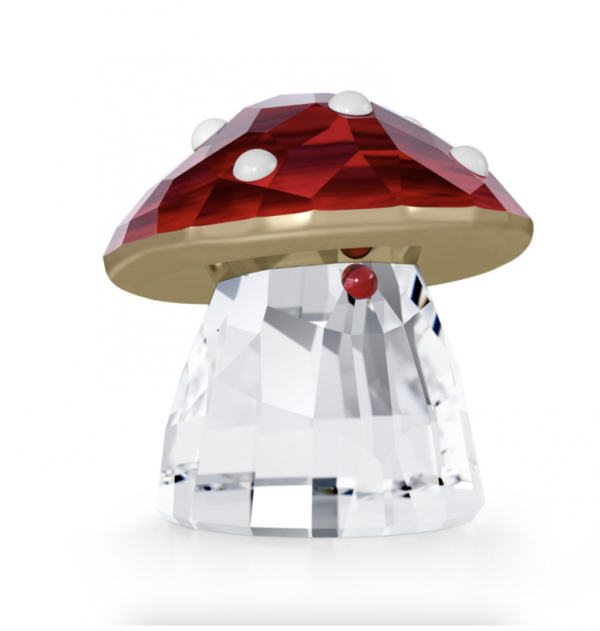 True to its name, the Holiday Cheers collection celebrates the beauty of holiday tradition and childhood wonder. Featuring hanging ornaments, figurines, and a magical Nutcracker, the feeling of excitement is evoked through the crafted crystals of green and red with heartwarming golden tones.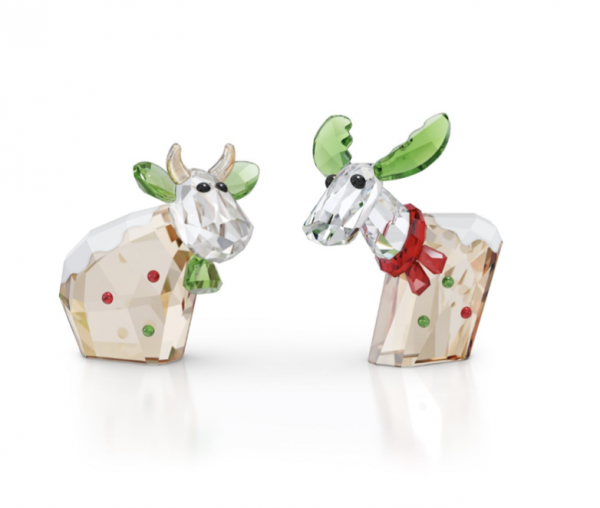 Featuring beloved collectable characters like Kris Bear and Mo & Ricci in a festive form, these Swarovski characters are crafted from stunning precision-cut crystal and captured in moments of happiness, showcasing the very feeling of childlike joy and play.
And as you thought it couldn't get any more exciting...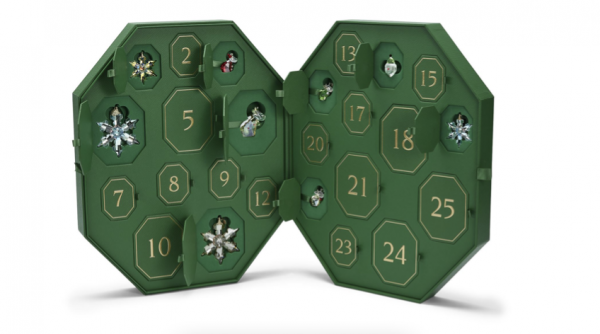 The penultimate crystal lovers' paradise and a personal favourite in the Remix office is the Swarovski Advent Calendar. Giving the chance to Open the Wonder every day for the lead-up to Christmas, behind the small doors of the advent calendar hold magical crystal creations, including snowflake ornaments, festive Mo & Ricci figurines, and magnetic crystal candies; some exclusive to the Advent Calendar.
Keep an eye out for the Swarovski Digital Advent Calendar, launching online this December, giving everyone the opportunity to celebrate the festive season with Swarovski.