Gucci's lastest campaign: #ComeAsYouAre_RSVP Cruise 2020
Gucci Mane and Gucci are finally coming together for a long-awaited collaboration. Gucci Mane is one of the models in Gucci's #ComeAsYouAre_RSVP Cruise 2020 campaign, joining rocker Iggy Pop and actress Sienna Miller. Complete with some photographic assistance by none other than Harmony Korine. The new Gucci Cruise 2020 #ComeAsYouAre_RSVP ad campaign also boasts a creative direction by Alessandro Michele and art direction by Christopher Simmonds which is notably featured on the cover art for Gucci Mane's upcoming album Woptober II.
The campaign represents a state of mind: everything is possible, there are no boundaries and what goes around comes around. The 2020 Cruise collection celebrates the idea with an egalitarian verve where guests will naturally arrive in a limousine or helicopter as the cliché is inalienable irony and the garments offer endless possibilities to be whomever you want or to appear as you prefer, without any barriers or limits.
WOPTOBER II is due to hit streaming services on 17 October including collabs with YoungBoy Never Broke Again, DaBaby, and more.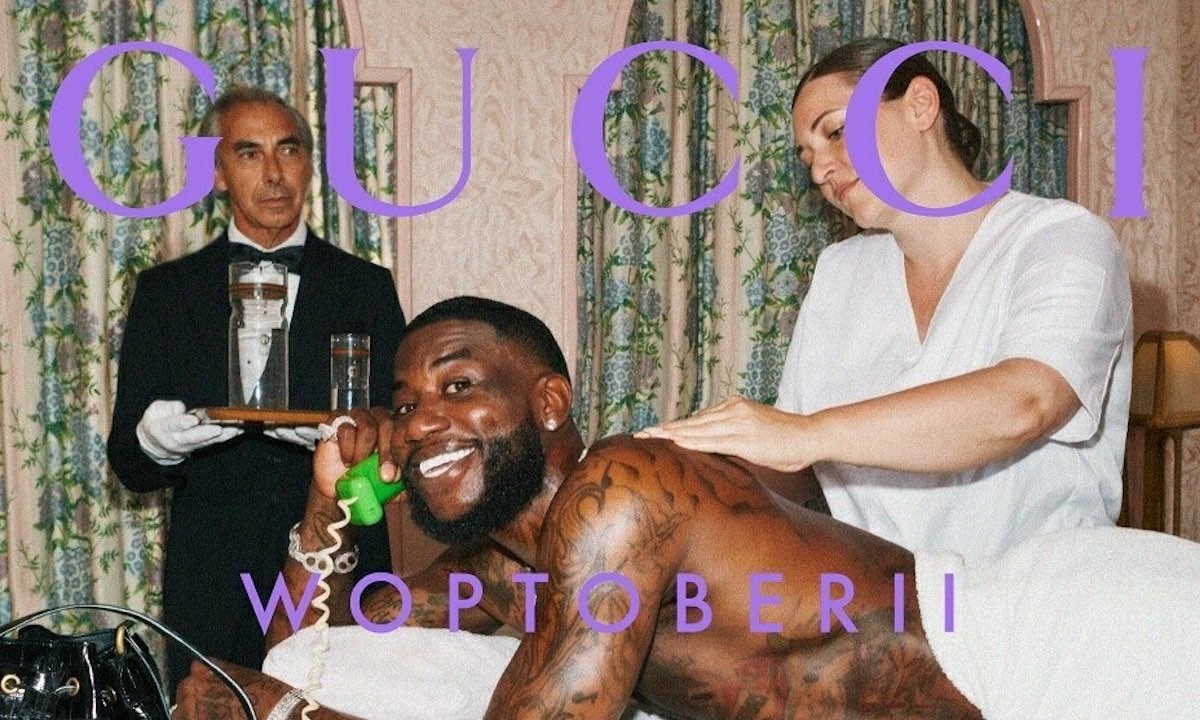 Check out a slideshow of the pictures below. They're shot by Harmony Korine.