Get to know the international artists, creatives and thinkers fronting Calvin Klein's new campaign: The Language of Calvin Klein
For the iconic brand's Fall 21 collection, Kaia Gerber, JENNIE from Blackpink and five other international tastemakers communicate their individual expressions of language for Calvin Klein's latest chapter of the #mycalvins movement: The Language of Calvin Klein. The campaign serves to further the American fashion house's exploration of self-expression through the words we speak and the clothes we wear.
WIN! Want to rock the new collection just like Kaia Gerber and Damson Idris? Scroll down to enter the draw to win a $1000 Calvin Klein wardrobe of your own.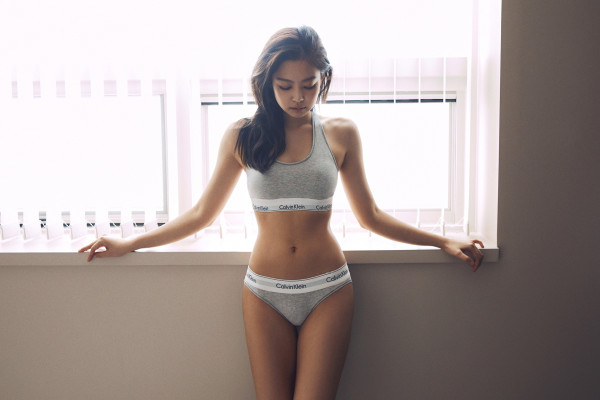 The talented international cast is made up of the model and actor Kaia Gerber, k-pop sensation JENNIE, songwriter and vocalist Deb Never, actor and film student Francesca Scorsese, writer and storyteller Moses Sumney, and screen/stage actor Damson Idris. The creatives can all be found individually sporting new elevated CK Underwear Modern Cotton and Modern Structure styles as well as the new CK Jean denim, hoodie and tee styles with an emphasis on comfort and minimalism.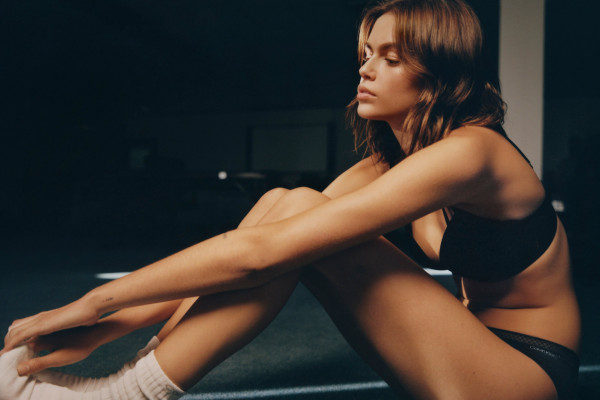 Kaia Gerber wears the new Modern Seductive Comfort Light Lift Demi Bra and Seductive Comfort Light Bikini Briefs
YouTube
The modern Underwear essentials provide soft cotton stretch styles designed with the original Calvin Klein logo band, of course, in a collection of consciously made, streamlined silhouettes. Kaia Gerber really needs no introduction. The model (daughter of supermodel Cindy Crawford) confidently reigns as one of the leaders of the next generation of fashion icons. She made her debut modelling for Versace at 10 years old and has since gone on to grace many global magazine covers and even winning Model of the Year titles on multiple occasions. But there's more than meets the eye for this 20 year old. She is also pursuing her passion in acting (featuring in the upcoming American Horror Story season 10) and also promoting her love of literature. She recently used her instagram platform to help ease loneliness to her six million followers during the pandemic by starting a 'Book Club'. The self-confessed book worm is also a huge believer in self-growth and education, and regularly lends her platform to other voices for important messaging such as the Black Lives Matter movement.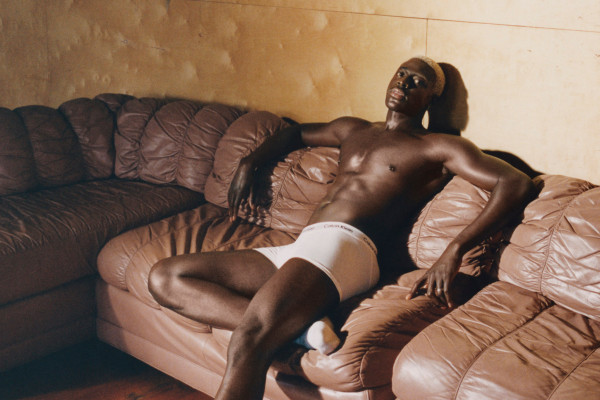 Moses Sumney wears the new Cotton Stretch Low Rise Trunks
Highly-regarded photographers Renell Medrano and Hong Jang Hyun and director duo, Rubberband captured the talent in vignettes, each expressing language in the real world: reciting routines, daydreaming out loud, putting pen to paper, talking to yourself, letting it out to a stranger, pausing to think, poetry, and storytelling. Moses Sumney - a singer, writer and multidisciplinary storyteller - was born in California and raised between Ghana and Southern Cali. Since emerging in 2014 with a self-released EP, the singer has garnered praise from all over, with his dynamic live performances alongside the likes of James Blake and Solange.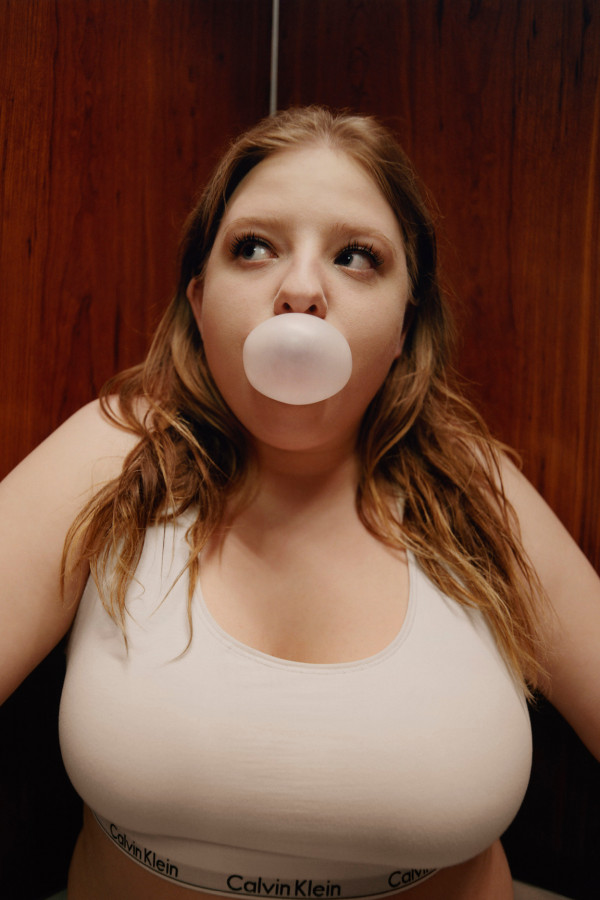 Francesca Scorsese wears the Modern Cotton Unlined Bralette Plus & Modern Cotton Bikini Brief
Actor and film student Francesca Scorsese (yes, you're right - she's the daughter of Martin Scorsese) has understandably spent most of her life on sets. But not just as a spectator… At a young age, she appeared in films such as The Departed, The Aviator, and Hugo and is now forging her own path as an up-and-coming actress and filmmaker. You may have seen her starring as Britney in HBO's critically-acclaimed coming-of-age series, "We Are Who We Are." telling the tale of youths growing up on a foreign U.S military base. Also on the cards for Francesca is another Luca Guadagnino production entitled "Bones And All," where she'll star opposite big players Timothee Chalamet and Chloe Sevigny. Outside of acting, the talented individual is working on an upcoming book and continues studying filmmaking at NYU.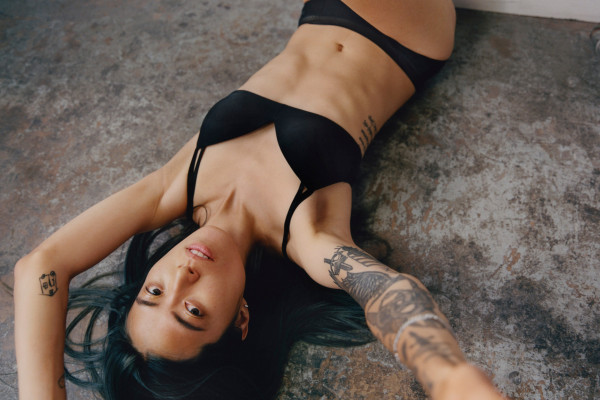 Deb Never wears the Seductive Comfort Light Lift Demi Wirefree Bra & Seductive Comfort Bikini Brief
Deb Never simply boasts effortless cool. Last year, she was named in Dazed Magazine's notable 2020 'Dazed 100 list' alongside some of the world's most up-and-coming contemporary creatives. The singer began recording dream-like melodies and developing her ominous grunge hip-hop blend sound by drawing inspiration from various '90s artists. She's gone on to release multiple tracks and evolve her sound over the years with her 2021 tracks "Someone Else" and "Sorry" presenting the first of her more introspective work to come.
From the new CK Jeans collection, you can expect hoodies and tees that celebrate the iconic brand monogram with new denim icons made up of cropped jackets and relaxed styles including a Sherpa jacket perfect for festival season and open air roadtrips.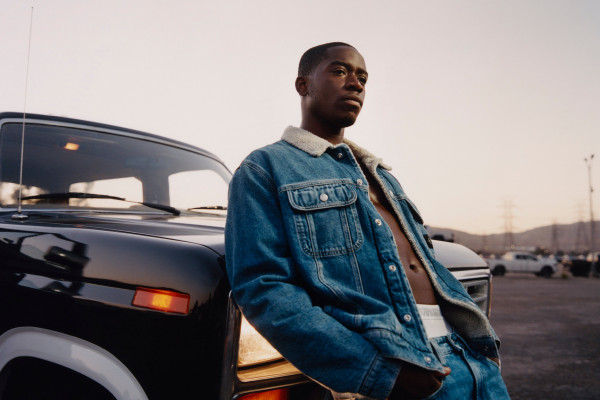 Damson Idris wears the Sherpa Denim Jacket, Cotton Trunks, and Straight Jeans
British actor of Nigerian descent Damson Idris was born and raised in London. Idris's acting debut was on the stage delivering his first performance in Ade Solanke's play 'Pandora's Box' and his stage and screen accolades are growing every year. Starring in much-loved Netflix shows including Black Mirror and films, Idris recently took out 'the best performance award' at the Edinburgh Film Festival for his performance in Akinnuoye-Agbaje's film Farming, co-starring Kate Beckinsale and Gugu Mbatha-Raw.
With the environment in mind, the nostalgic '90s Straight Jean is bringing back an archival silhouette made for today in organic denim that uses less water in the dye process.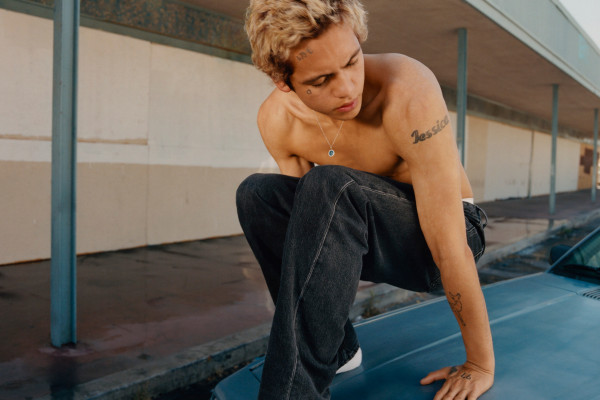 Dominic Fike wears the 90s Straight Jean and Cotton Boxer Brief
Dominic Fike, is an American multi-instrumentalist, singer and songwriter. Floridian-born and raised, he learned how to play the guitar by the age of 10. Fike first received recognition after releasing several popular songs to the website SoundCloud and is now signed to Columbia Records.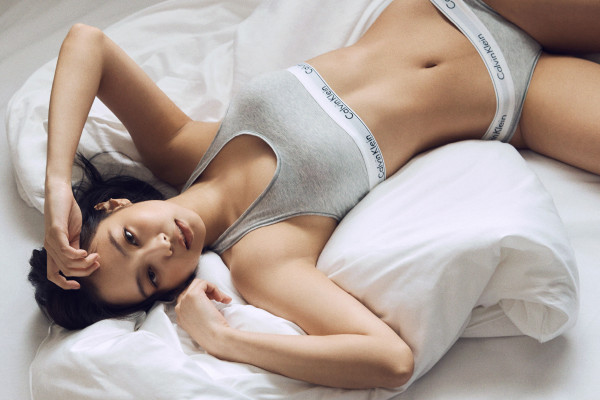 Jennie wears the Modern Cotton Unlined Bralette Plus & Modern Cotton Bikini Brief
One of the biggest names in global music, Jennie is a vocalist of popular South Korean k-pop girl band, BLACKPINK. Her first single "Solo" released in 2018 won the 'Song of the Year – November' at the 8th Gaon Chart Music Awards and the "Best Digital Song" award at the 34th Golden Disc Awards. But her reach goes far beyond that of merely musical notes. Jennie has become one of the world's most influential fashion, cultural and social icons, with over 50.7 million Instagram followers alone, she's quickly becoming a household name. Fun fact: Jennie actually lived and went to school in New Zealand for five years before returning to South Korea in 2010 where she began her singing career!

Shop the new styles and discover more about the new collection at calvinklein.co.nz/new-season
ENTER TO WIN: Simply pop your name and email below to go in the draw to win a $1000 Calvin Klein wardrobe!