Five minutes with Aussie model Samantha Harris
Every bit as charismatic as her alluring smile would have you believe, it's easy to see why indigenous model Samantha Harris is Australia's sweetheart. Sashaying down the runway at the recent Kylie Minogue Eyewear collection launch for Specsavers in Sydney, the aboriginal beauty captures the crowd's attention for all the right reasons.
After being crowed as the Model Most Likely to Succeed in Dolly magazine's model search at the age of 13, the 5ft 10" model has grown up in the public eye.
We were lucky enough to grab five minutes with the 26-year-old at the recent Specsavers launch to find out about how she remains balanced, her signature style, and her fave specs from Kylie's new eyewear collection.
You took the modelling industry by storm at the tender age of 13, what has it been like growing up in such a fast paced and competitive industry?
Honestly, I don't know any another way. It's crazy that I've come full circle and am one of the judges now. I see these girls walking up and I'm thinking... Wow that was me when I was younger - they are like children because they are just so little!
You've risen to become one of Australia's most in-demand models, how do you restore balance to your life when things get a little hectic?
When I've had a busy week I like being at home, lounging around the house. Or even doing normal day-to-day things. Boxing is a great stress relief for me, along with Pilates. I love doing exercise where I can just zone out and fully unwind.
What has been a career highlight so far?
Making it on the Vogue Australia cover in 2010! I was the second indigenous person to be on the cover and my family were so proud. They literally went out and bought a bunch of copies to get it framed professionally.
Who are your favourite Australian designers and why?
I love Camilla and Marc, I think their clothes are very chic and very classic. I also love Alex Perry dresses, they are just beautiful. I feel like we are seeing a lot more of the Australian brands overseas worn by celebrities which is nice to see.
Which element of your job do you enjoy most – fashion shoots or shows?
I like them both for different reasons but it kind of depends who you are shooting for. You can shoot for something amazing and you can walk for someone amazing so it's hard. I think I like a bit of both!
How would you describe your signature style?
I would say my signature style would be casual - not too dressy but definitely not under dressed either.
Of the Kylie Minogue Eyewear collection, which style is your favourite? Are you a glasses wearer yourself?
Since I love black glasses I would say my favourite pair of frames are the Kylie 9, a classic black pair with a bit of detail on the end. I love classic frames with something special on the end.
If you do wear them, what's your favourite way to style a pair of glasses?
I'm actually really boring! I could be wearing anything, even my pajamas! I do tend to take them to the movies as well because I can't actually see that far.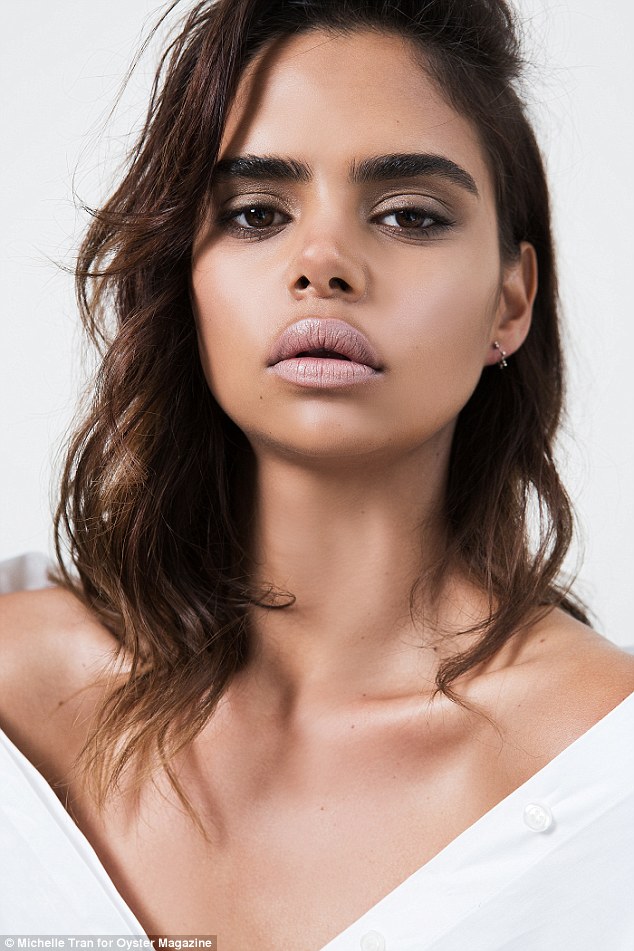 Photo credits: Oyster magazine, Telegraph