Fashion and philanthropy meet in Dove Hospice's latest campaign where second-hand apparel takes centrestage
Trailblazers changing the game in the fashion industry have forged an unprecedented partnership with Dove Hospice & Wellness to curate a transformative campaign endorsing second-hand fashion. At the heart of this visionary initiative is the innovative Creative Director, Olivia Spencer. Alongside her team, this mission has propelled the charm of thrifted treasures into the spotlight, contributing to the global shift toward sustainable fashion.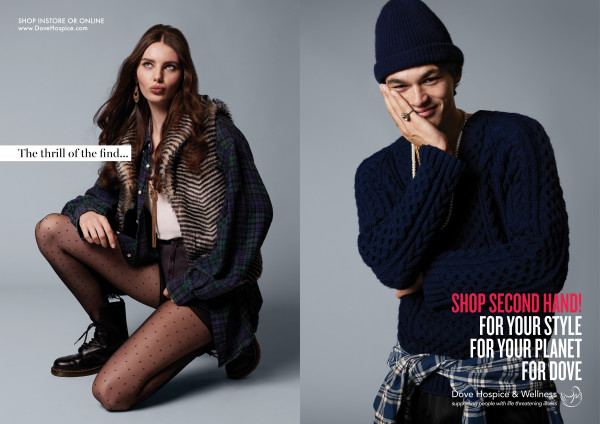 This alliance represents the fusion of fashion and philanthropy, bringing to light the vital work of Dove Hospice whilst simultaneously addressing wider societal issues concerning fashion consumption. The blossoming popularity of second-hand apparel has taken centre stage, garnering interest locally and internationally. The goal of the campaign is to encourage this shift, proving that pre-loved fashion radiates the same allure as those new store-bought pieces.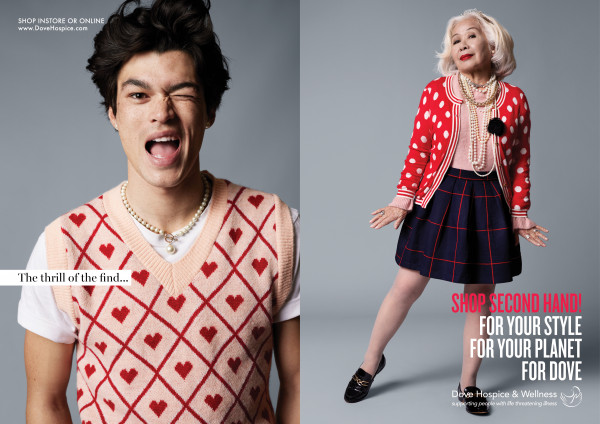 The heart of this venture comes down to Dove Hospice, caring for people from the time of diagnosis of life-threatening illness - supporting those who have advanced disease and also those who are on a curative path. Working with Olivia Spencer, a strong team of like-minded individuals came together for this cause. Talents such as photographer Olivia Kirkpatrick, hair and makeup artist Virgina Carde, and style assistant Amelia Blackwell were enlisted, alongside volunteer models Sienna Lyon, Matthew Lee, Renee Wright, and Masako Hylands. Donning an array of creatively stylistic ensembles, the team designed these looks exclusively from Auckland's Dove Hospice shops over the past month.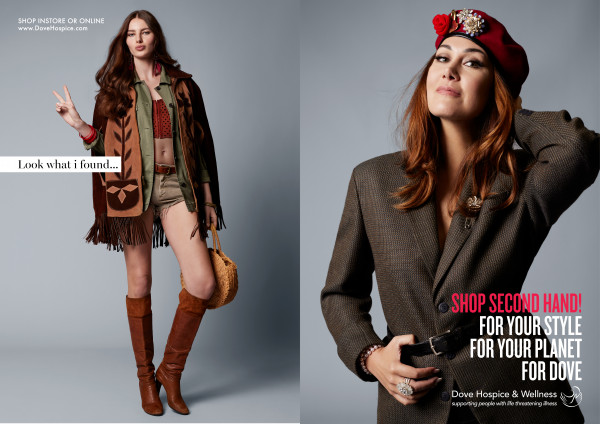 Embrace the narrative of conscious consumption, and join forces with this motivating campaign. Head into any Dove Hospice store and unleash your own artistic vision, embark on a style journey, and uncover one-of-a-kind hidden gems. We can all find inspiration from this team of forward-thinking visionaries and choose to be eco-conscious in this world of growing sustainability.