Coveted handbags of the season on the Remix radar
Amidst the changing seasons, a new wave of statement pieces are brought forth in the fashion world. More than merely an accessory, a well-chosen handbag is the non-contestable finishing touch required to elevate your style to a whole new level. Handbags become an extension of ourselves, a lifetime companion, which means choosing the perfect one is no effortless task. To ease the hours you probably spend in this search, we've done the heavy lifting for you. Below, you'll discover a range of new collection releases and seasonal gems from some of our fave brands with something to satisfy any style vision.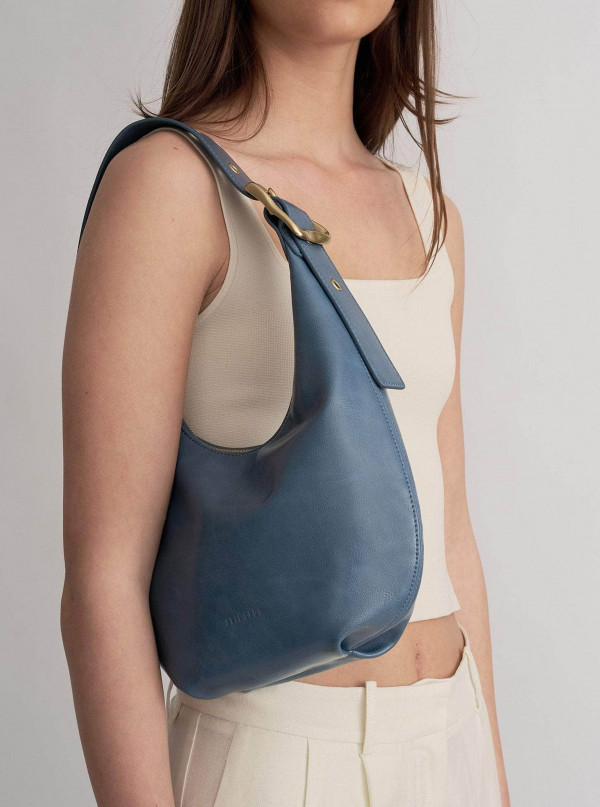 Brie Leon: Everyday croissant
The dreamy spring-summer 2024 season of Brie Leon is an ode to our natural world, featuring earthy tones brought to life through curated handmade fabrications. Hints of oceanic references are interweaved throughout, ensuring a gorgeously cohesive collection. The essential must-have of Brie Leon's debuts is undoubtedly the Everyday Croissant. With a wearable organic colour palette of a vast range, this bag is impressively versatile. Exuding a classic aura of elegance and timeless simplicity, the Everday Croissant can be paired with any look and be guaranteed to match with ease. However, the design and the neutral shades are far from basic, a revamped staple that is for sure a necessity in any closet and to any outfit.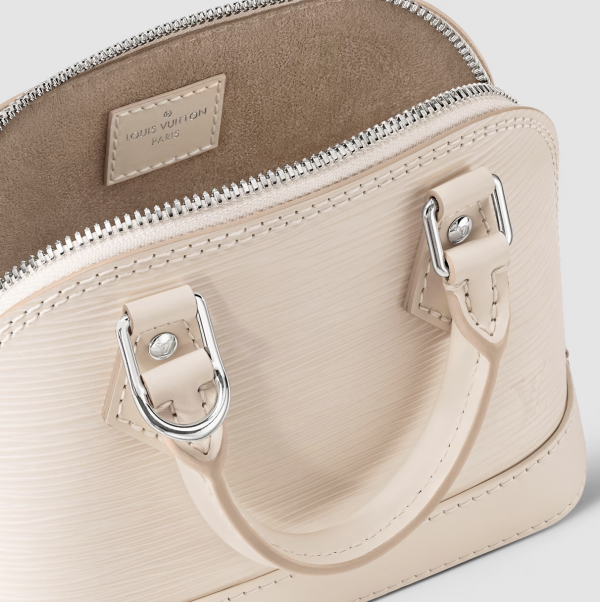 Louis Vuitton: Nano Alma
A brand synonymous with luxury where each creation stands as a work of art, unsurprisingly, the new Louis Vuitton Nano Alma continues this narrative. An innovative replica of the renowned Alma Bag on a miniature scale introduces a whole new world of capabilities for this iconic style. Despite being aptly titled -'Nano,' the bag's interior is functional and roomier than you would expect, able to fit everyday necessities like your phone and keys with no problems. The various carry options, thanks to the removable and adjustable shoulder strap, ensure a bag of convenience and flexibility. The embodiment of refined sophistication, you'll be the picture of opulence with the Nano Alma on your arm this season.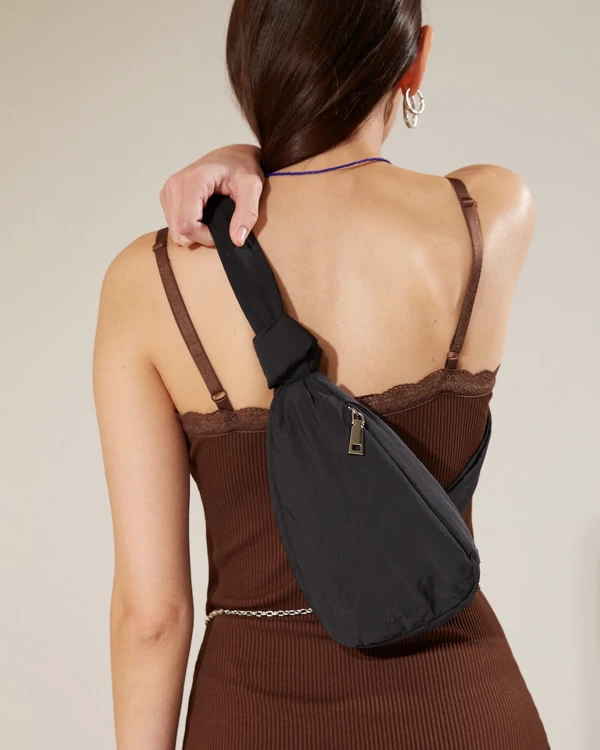 Brie Leon: Rellino slouch crossbody
If you're an on-the-go type and require an out-of-the-way handbag that is a seamless blend of form and function, Brie Leon's Rellino Slouch Crossbody is the one for you. Compact, sleek, and quietly cool, this bag takes care of your belongings so you can focus on life at hand worry-free. Whether you're always travelling or are a lover of street style, the bounds of this bag are truly endless. Existing as yet another stylistic accessory staple in Brie Leon's latest collection, we recommend you get your hands on one of these to put convenience at the forefront of your fashion game.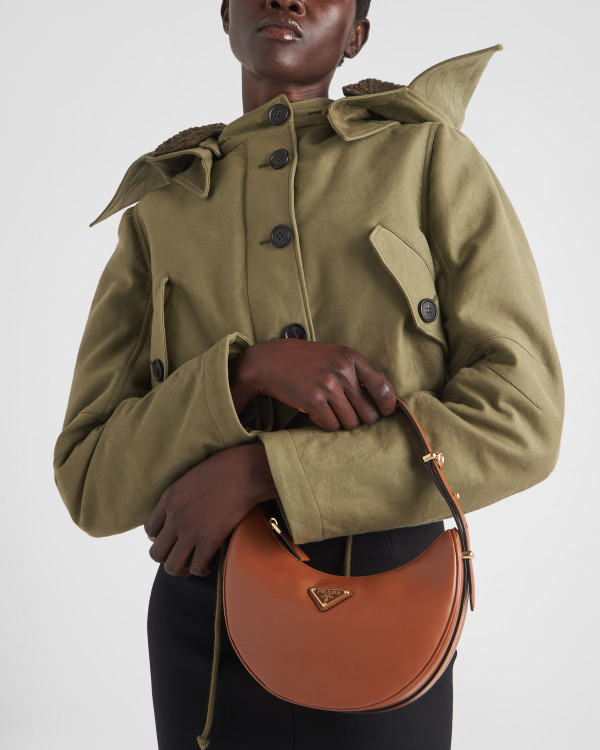 Prada: Arqué leather shoulder bag
Boasting distinguished, contemporary appeal, this lavish Arqué leather shoulder bag creation masterminded by Prada in a uniquely rounded fashion is set to fulfil every handbag lover out there. Fabricated with a Nappa leather interior and embellished with Prada's notorious logo and gold metal hardware, the warmly rich neutral scheme has left this enticing bag taking the top spot on most of our wish lists. With an easily recognisable structured silhouette, this bag wields the power to spark desire amongst fashion and designer lovers alike. Add an eye-catching addition to your every day, or keep it stored away, ready to debut for those big special occasions and events.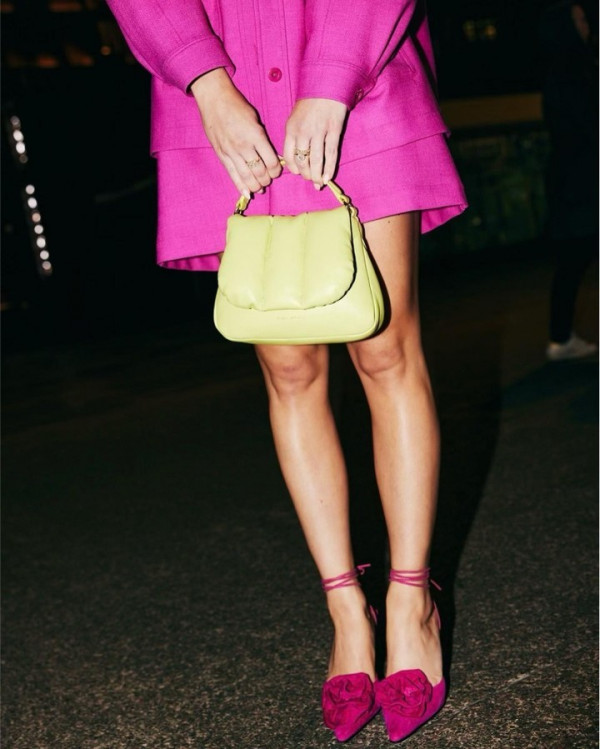 Deadly Ponies: Mr. Futon Mini
If the classic nudes are not your cup of tea, or perhaps you're looking for a unique splash of vibrancy to shake up the regular roster, look no further. Deadly Ponies' Mr Furton Mini in the lively hue of Sour Apple is exactly what you're lacking. The cushioned quilted exterior spotlights three duvet-like panels, which has resulted in a one-of-a-kind puffy appearance. You're able to opt for handheld or adjustable crossbody wear with this handcrafted cotton-lined lucent-like piece. Head over to Deadly Ponies and secure your very own Sour Apple Mr. Furton for the season.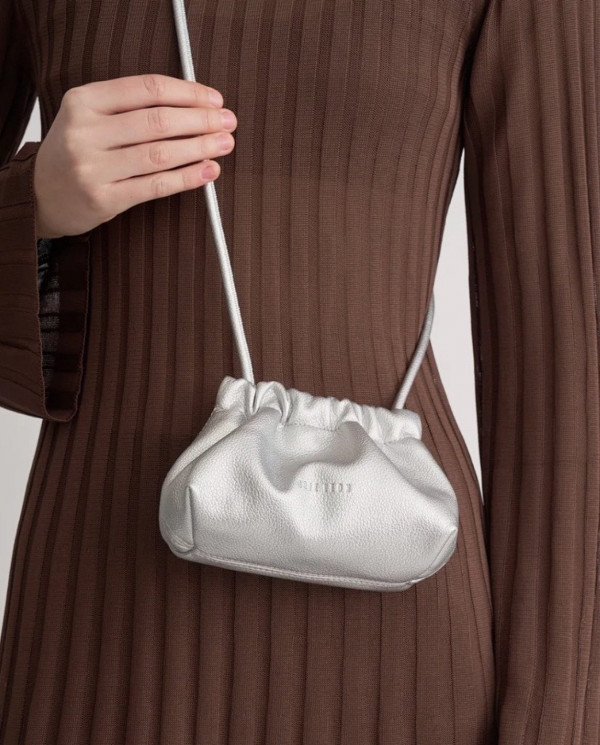 Brie Leon: Alma bag
With Alma appearing to be a popular bag title in the realm of handbags, we're back with Brie Leon's collection and their equally impressive yet uniquely personal take. Their Alma bag in metallic silver and adjacent Alma bag mini is exactly the exciting gleam of glamorous fun we didn't know we needed. The softly structured nature of the bag leaves us with a gentle essence, built to pay homage to warm Summer evenings, sitting in line with the intention of the entire natural theme of the season. Debossed with their logo, Brie Leon's Alma has been fashioned to distinctive perfection.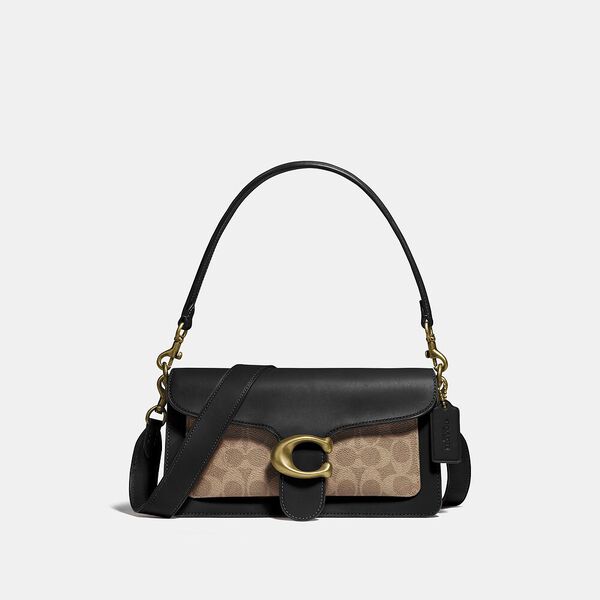 Coach: Tabby Shoulder Bag 26
An archival revival from a 1970s Coach design, this modern take has injected a breath of life back into an old, dearly loved classic. Incredibly chic with luxurious leather, the bag highlights Coach's iconic 'C' in a sophisticated gold embellishment. A piece for those who live for that understated luxury and appreciate historical value, the Tabby Shoulder Bag is a testament to Coach's dedication to blending timeless heritage with contemporary style. A bag built to endure and designed to stand the test of time, it's undoubtedly a worthwhile option for an addition to your collection in this evolving season of style.