Converse redefines 'GIRL' for International Women's Day
Converse have released their latest campaign, Love The Progress, in support of the recent International Women's Day. Converse x Love The Progress, which featured 15 year-old British actress Millie Bobby Brown, is a movement inspired by the latest collection of Converse footwear and focuses on generating greater dialogue around women redefining outdated notions of what it means to be 'a girl'. In a nutshell, International Women's Day takes place every year on March 8th, and 2019 marked one of the biggest celebrations yet with a noticeable increase in media and celebrity involvement. Women and men alike rallied to the occasion on a mass scale, with a plethora of social media posts and various events worldwide.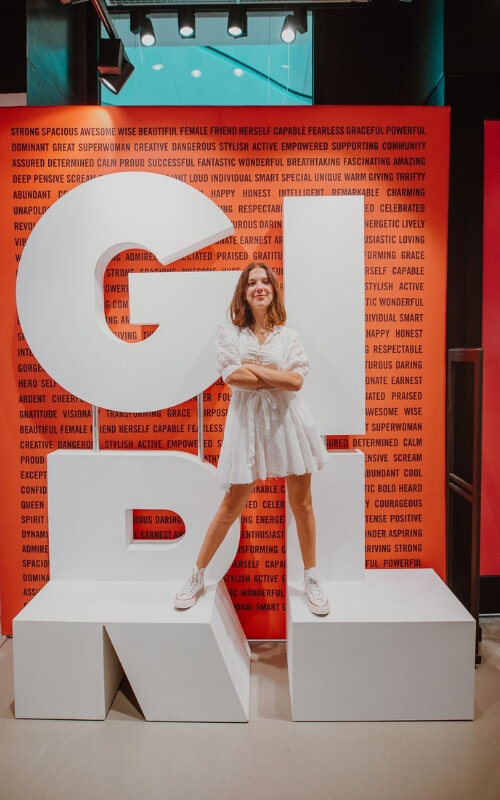 Following the release of Converse's previous campaign, "All The Stories Are True", more than 365 global Converse stores were turned into blank canvases last Friday. The aim of Love The Progress was to transform Chuck Taylor's into a means of expression for women worldwide. Converse Australia opened two stores as "blank canvases" for women to write their own script. Both Brisbane's Chermside store and Melbourne's Converse Emporium invited women to share their personal definitions of what it means to be a female in 2019, using plain Chucks to make their facet of the female experience come to life.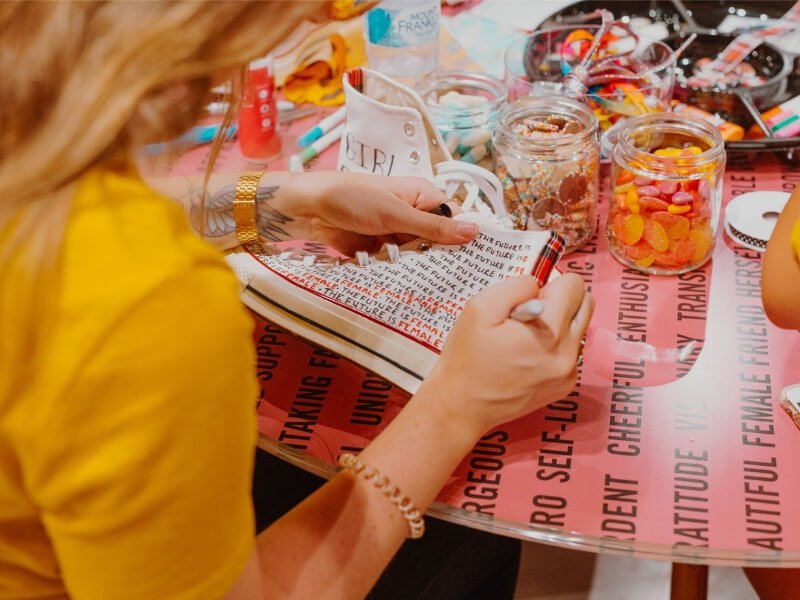 The campaign was inspired by the latest Converse collection, "Love the Progress." Crafted by female footwear designers, the collection was inspired by "the power of love, unity and community." Inspired by compelling stories from women of all ages who are busy formulating, and following, their own trajectory, the footwear features written messages, graphic prints, and significant colourways in order to promote and communicate the power of women supporting other women. These women are defining what it means to be a girl in their own terms, and as a result, have the power to inspire others along their respective journeys.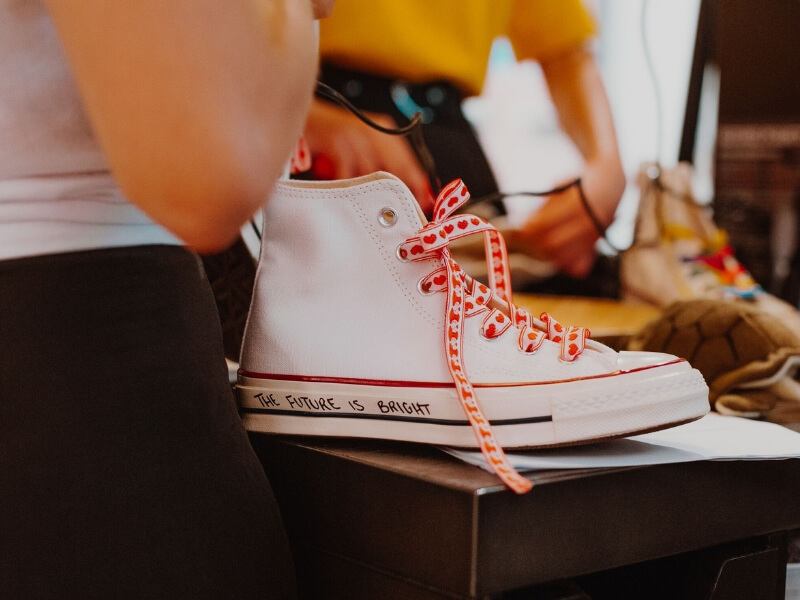 To celebrate the campaign launch, actress and activist Millie Bobby Brown showed her support by leading a workshop alongside other young women at Brisbane's Chermside store on March 2nd. The workshop focused on each individual redefining, and expressing, what it means to them being a girl in today's society.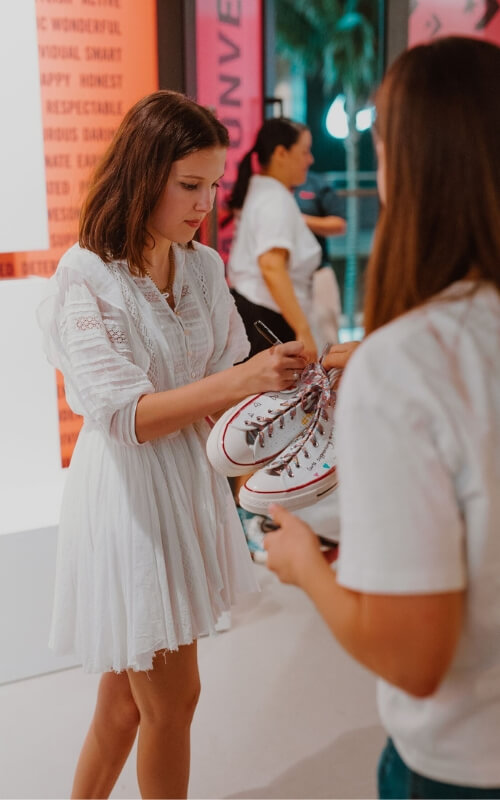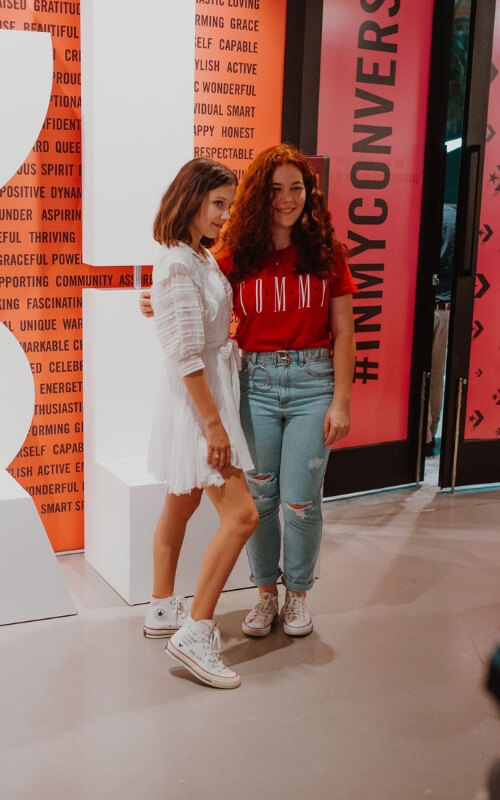 International Women's Day may have passed, but you can still join the conversation! We encourage all Kiwi ladies to visit any Auckland-based Converse store, check out the Love to Progress collection, and continue to celebrate female empowerment all year round.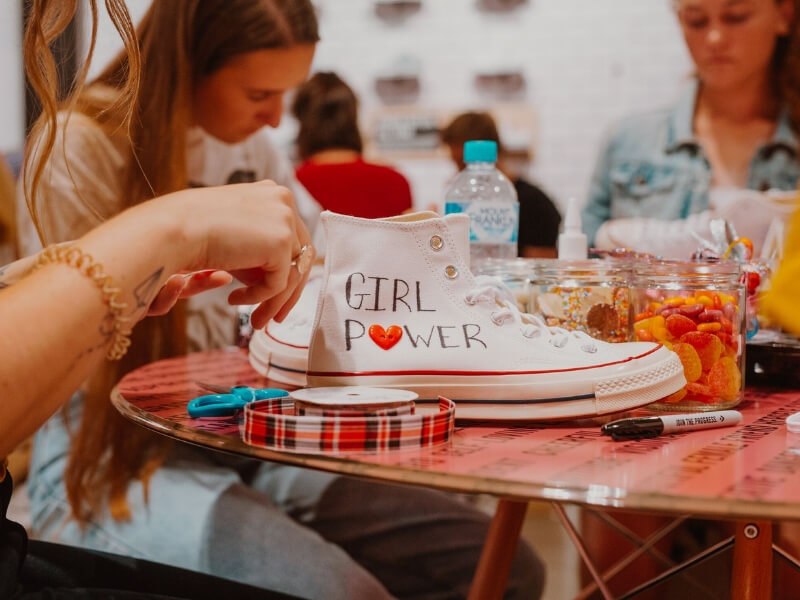 So from one woman to another - raise a glass of rosé and toast to all the women worldwide.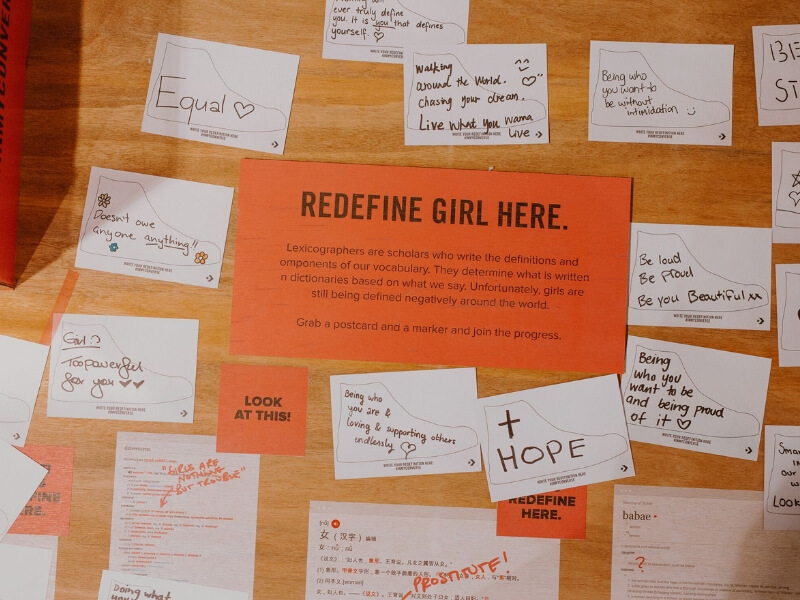 Imagery supplied.