Chiara Ferragni is 'The Blonde Salad': Full Interview & Shoot from our Spring Issue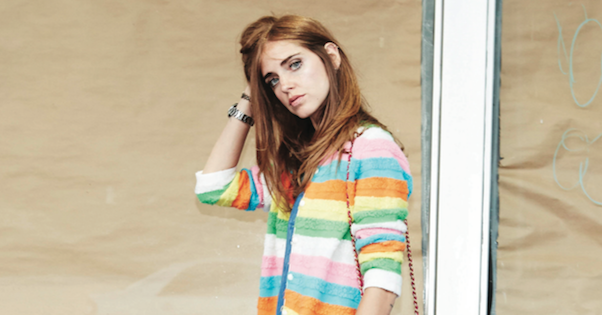 The next time you need a temporary escape from your everyday life, check out Chiara Ferragni's Instagram. Known as 'The Blonde Salad' online and in her first published book, the Italian born fashionista is widely considered to be the world's most influential blogger. Chiara's Instagram is a mosaic of inspirational images, tracking her adventures across the globe in all the latest killer fashion. Commanding an online following larger than the New Zealand population, Chiara is living proof that you can make a very successful career on the Internet. She's covered Teen Vogue and Harper's Bazaar, appeared on Project Runway and even released her own fashion line, the Chiara Ferragni Collection. Remix editor Steven Fernandez spoke with Chiara about life on the road and becoming an online powerhouse.
Where is home for you? What's a normal day like for you when you're not travelling or working?
There are two places that I call home: Milan, Italy and Los Angeles, California. I like to take the best from both places. When I'm in Milan I spend most of the time with my team, The Blonde Salad crew, at our headquarters. I normally have lunch with all of them and have dinner with my family and friends. When in Los Angeles I like to wake up early, check my emails, have breakfast and, when I have some free time, go hiking with my friends or my boyfriend Andrew. I love to have healthy lunches or dinners with my friends out or even in my backyard.
According to fashionista.com you are the most influential style blogger in the world. What do you think it is about The Blonde Salad that has been so popular and made it so successful? What sets your blog apart?
I'm flattered about that. I think that the key to our success is the fact that I've always worked hard and been surrounded by the hardest working people; talents who support me everyday. I think I am the most determined person on earth and I really believe in what I do.
At what point did you realise The Blonde Salad was much more than a hobby and in fact something quite enormous? Was it the Teen Vogue story?
It happened organically, but I remember the turning point. It was when a couture brand contacted me for collaboration, because that was one of my dreams coming true!
What kind of content is most popular? Which of your posts do your readers love the most?
Besides me, there are four editors creating content for The Blonde Salad. There is a wide range of topics, from lifestyle to shopping sections, from travel to inspirations, from beauty to trends. They are all go very well, but what my readers like the most are the travel articles where they can get inspiration for their future travels! All content is always shared on the official Instagram account @theblondesalad.
How many run the blog with you? Who is in your team running what has become a business of style inspiration?
My team is made up of 16 people. Some of them work for the Chiara Ferragni Collection, my shoe line. Other editors are in charge of The Blonde Salad. We have the accounting department and people working with me on my crazy agenda. All together we are the TBS Crew and we have our own Instagram @tbscrew.
Some say that the heyday of the blog has passed and that social media has taken over in terms of influencing people's style. Do you agree with that at all or would you say social media just adds to the blog?
I believe in both channels equally. They are both very important and unique. They absolutely compliment each other as well.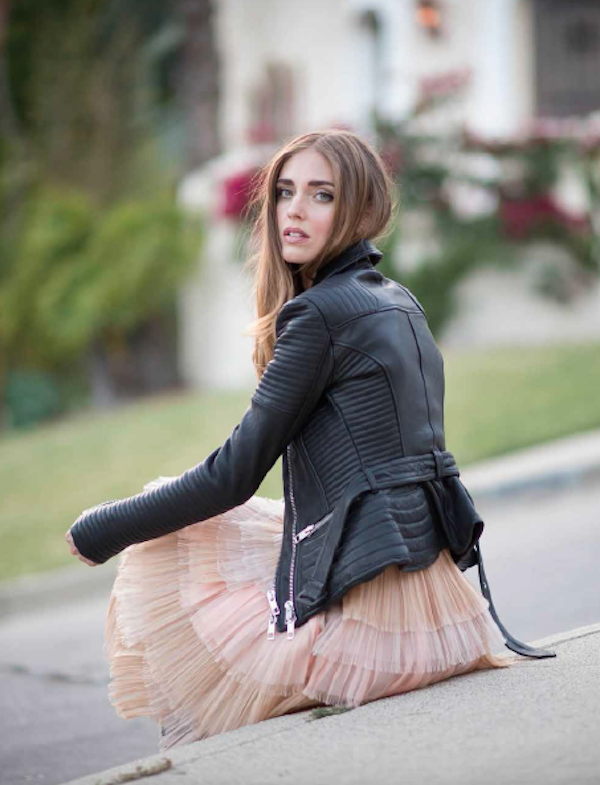 Your cover of Vogue Spain was a world first. You're the first blogger to ever cover an issue of Vogue. How did that feel and what was that experience like working with the Vogue team?
It was such an honour to me. I dreamt about it through my whole childhood. It was an amazing experience to shoot with the Spanish team in Milan. I liked working with them because they were really professional and I immediately felt comfortable with them. It was a blast!
You looked incredible at the Met Ball, dressed in Calvin Klein. How was your first experience at the Met Ball?
Thank you so much. I loved my Calvin Klein outfit. It was my very first Met Ball and I was pretty excited to be there. I had the chance to meet people I really admire and spend the evening with them.
We noticed a photo of you with Lorde. Of course Lorde is special to us, because she's a New Zealander and Remix is a New Zealand magazine. Are you a fan? Did you guys hang out?
She is so nice! Of course I know she is from New Zealand. I have been a fan of her since her first single hit the charts. We were sitting at the same table so we had the chance to talk a lot.
Are you familiar with any New Zealand fashion or New Zealand designers?
I know Karen Walker! I will now do some research about more of the fashion in New Zealand.
Have you ever been to New Zealand? If not, what do you know about us and our country? We need to bring you here for New Zealand Fashion Week!
I have unfortunately never been to your country. Thanks to the Lord of the Rings I got to see the amazing landscapes of New Zealand that I would love to experience soon. Maybe I should come for New Zealand Fashion Week?
Yes! What fashion trends do you love at the moment? What are your favourite collections this season?
I'm huge fan of the '70s and everything that comes with that era... from flared jeans to suede, denim, wide hats and round sunglasses. New Bohemian hippy is the look this season. I loved so many of the new collections. Some of my favorites were Chloé , Celine , Valentino , Saint Laurent and Emilio Pucci.
What star or model's style do you love at the moment? Who are your top style icons?
My top style icons come from the past. People like Kate Moss and Jane Birkin.
Interview by Steven Fernandez
Photography by Timur Emek
theblondesalad.com