Celebrating inclusivity with Levi's new Pride Colelction
Levi Strauss had in his life felt a desire to advocate authenticity. His boldest imaginative success, the blue jean, originally called 'XX', entered the market as the pioneering trouser, a staple and ubiquitous item that resides in wardrobes spanning geographies and generations.
Now his legacy, Levi Strauss & Co., continues to champion the beliefs of its founder with its annual Pride collection.
In it's fifth year, the collection - a sundry of rainbows on Trucker jackets, cutoff shorts, baseball caps, and bandanas – is celebrating inclusivity with its theme, "I AM___", seen written across tees. Left open, the brand encourages wearers to finish the space left blank in an effervescent declaration of identity.
This sits side by side with the brand's ongoing fight for equality, having filed an amicus curiae brief with the California Supreme Court to support same-sex marriage in 2007, and vocally supporting LGBTQ causes across three decades.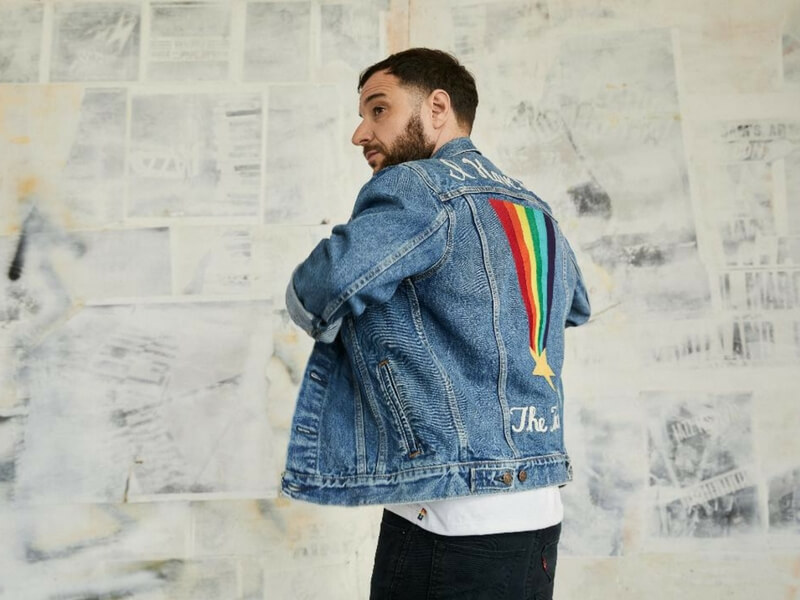 Available from today exclusively at World, all proceeds from the collection will be donated to the Harvey Milk Foundation and Stonewall Community Foundation.