Take a dip in Calvin Klein's new swimwear collection
Just in time for summer, Calvin Klein is making a splash with a new swimwear collection and it's hotter than our up-and-coming social calendar.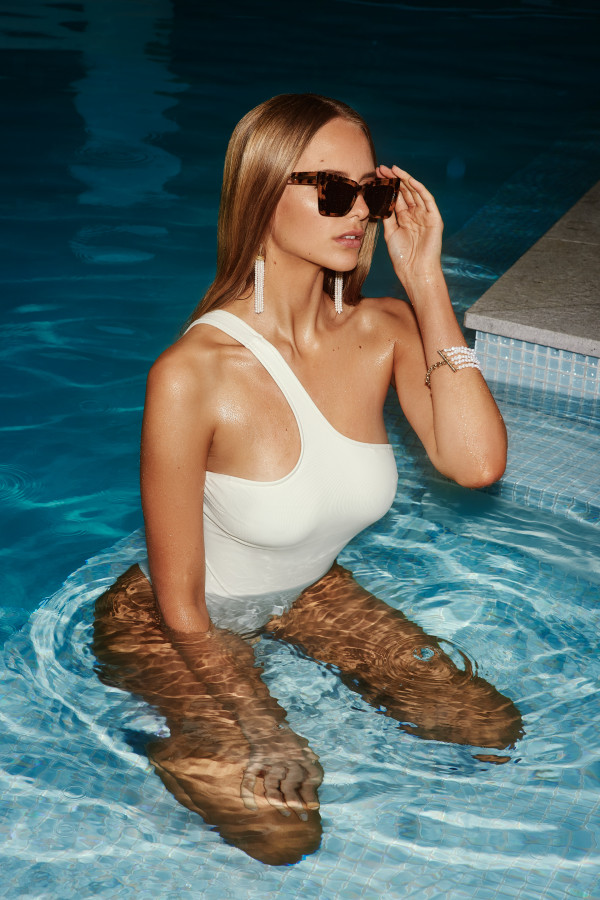 This one-strapped one-piece is subtly styled with pearls dangling from the ears and a bracelet to match. With large sunglasses to block out the sun (and the haters) - this swim ensemble is a summer classic.
Calvin Klein has a long list of successful escapades that have filled our fashion feeds to the brim. From jeans and underwear to their latest performance collection, everything CK creates is trendy, tailored and thrown into our shopping carts before we can blink. Their latest swimwear collection is no exception, bringing us bold colours, classic lines and the iconic Calvin Klein designs we know and worship. Dive head first into their new line of top-notch togs, styled by yours truly, the Remix team.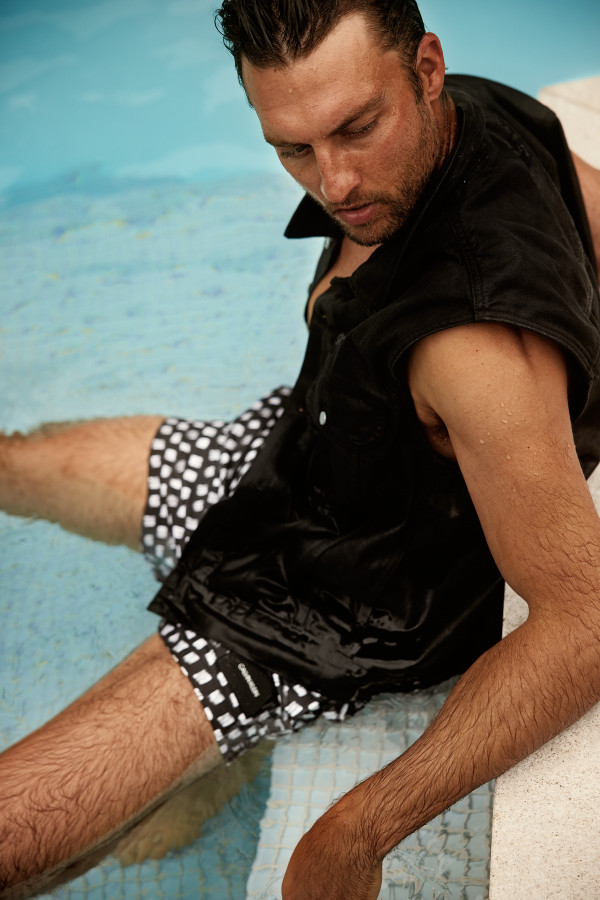 Styling spots with a classic denim jacket, this monochromatic mix makes for the perfect summer swimwear pairing. Just add a smouldering gaze for the full fit.
Featuring three collections, for men and women, you'll be spoilt for choice when picking your summer swimwear. Their intense power collection brags the iconic intense power waistband, branded and bold in true CK fashion. The core festive collection features classic-cut pieces in a high-shine, golden glow yellow, giving you the perfect summer shimmer in the happiest colour around. The CK Authentic line is inspired by the effortlessly chic style that CK Jeans emulates with ease. With their 'wash-out', 'worn-in' look, these pieces will have you planning copious beach outings all summer long.

Go bright and bold in this blue one-piece. Styled with a dainty pearl necklace, gold earrings, large sunnies and of course, ye old faithful hosepipe - a staple at any summer pool party.
This summer, take a dip in designer with Calvin Klein's new range of swimwear. Perfect for a paddle or a day in the sun, it's at the top of our summer picks and, in true CK fashion, is a stylish addition to our warmer weather wardrobes.