BTS of the Stolen Girlfriends Club Show
Last Friday night, fashion fiends and fans alike flooded into an underground bunker to lay their eyes on Stolen Girlfriends Club's final apparel collection of 2022: American Dream.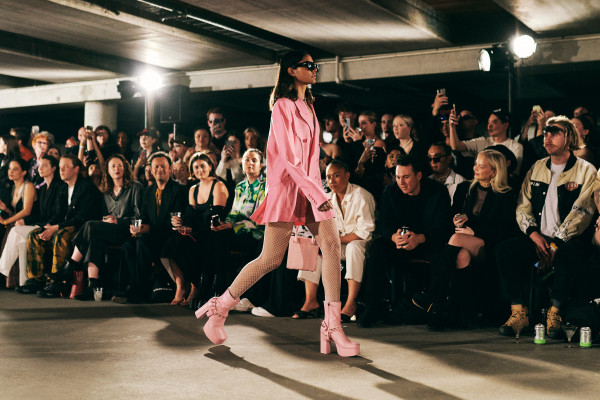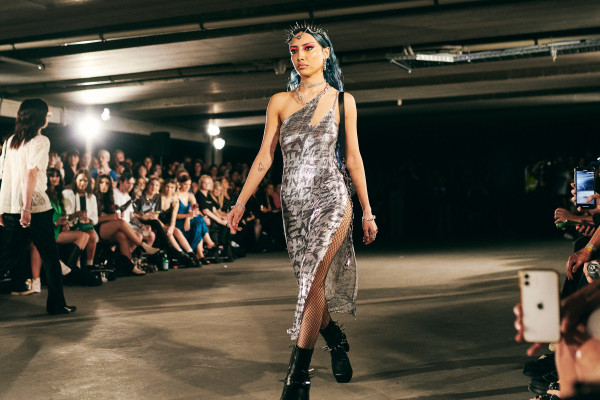 What was dubbed as 'Avondale Fashion Week' was attended by over 1200 brand enthusiasts who roared with excitement as the thumping music started and the lights went low. 51 models strutted the 60 metre runway with grit and conviction as they were adorned with garments and punky hardware that glistened in the electric light. The music vibrated through the concrete pillars of the bunker as the audience watched in suspense at the unveiling of Stolen Girlfriends Club latest fashion collection.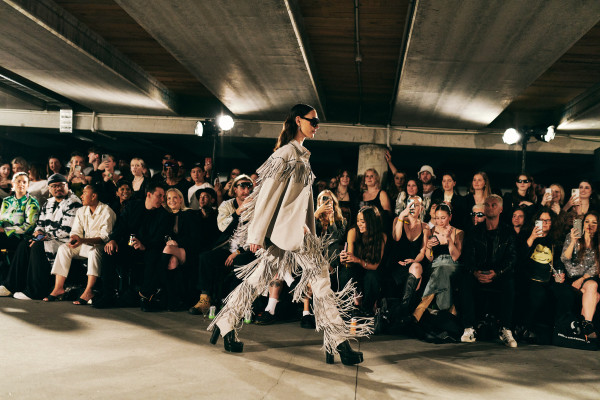 Elvis Presley tees, Sum 41-inspired spiky hair and punk-detailed accessories came together on the runway in what was a tailored ode to rock 'n roll, while fringed suits, neck-worn bandanas and cowboy-esque boots hailed to an era of stand-offs, one-liners and horse rides into the sunset - all the makings of a good ol' Western. This modal mix of American tropes came to life on the runway and had the audience going as wild as the West.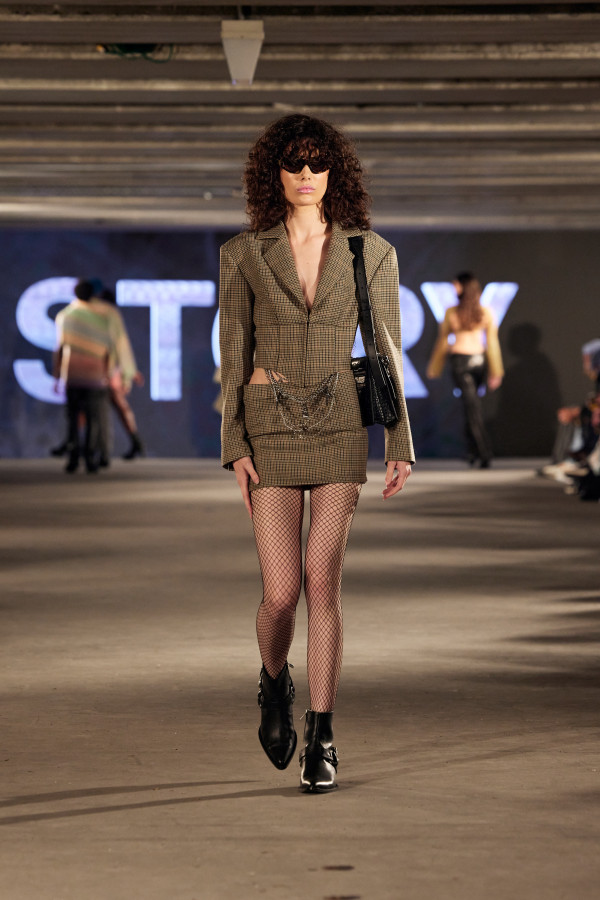 With dashes of pink, oversized blazers and fishnet legs walking up and down the runway, the show was a mix of soft and hard, light and dark, edge and grit. Soft metallic glo-mesh was defaced with black graffiti. The same graffiti motif was woven into delicate white lace, taking the juxtaposition to new levels. Croc embossed leather and sharp metal spikes brought the punk rock element to the floor while fluffy pastel sweaters introduced a whimsical wonder to the collection. The contradictory use of materials and details kept the audience guessing, with moments of surprise littered on the runway.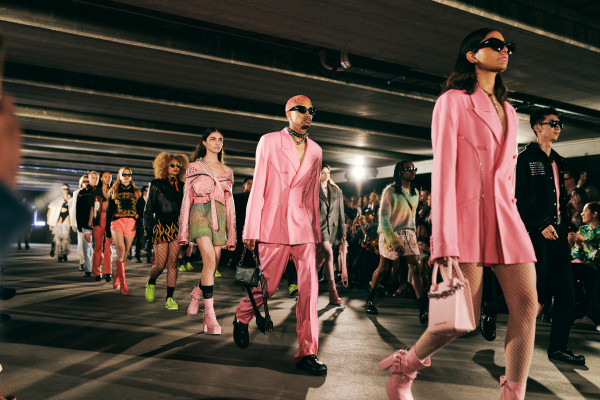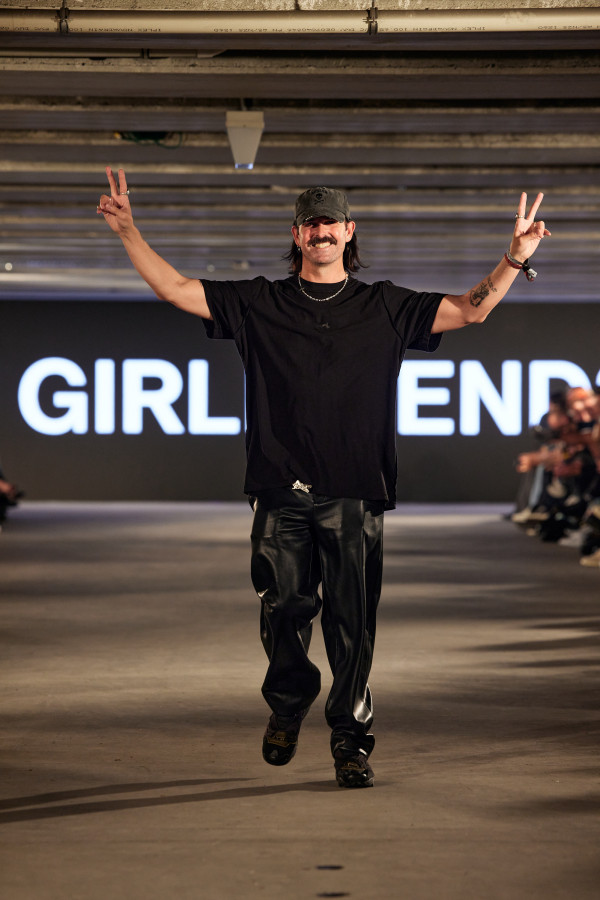 "In general, this collection has been hugely inspired by vintage americana", says Creative Director Marc Moore. "We were given access to the Elvis Presley archives early last year, and after looking through it I was really inspired by some of the trends and silhouettes that were prevalent around America in the 50's and 60's. We've really focused on leather and denim a lot this season, and amped up the metal hardware and trims to give the collection a tougher and more gritty feel. With the colour palette and the overall aesthetic, I like to call it 'Palm Springs Punk'! If you took two films like 'Summer Of Sam' and 'Mystery Train' and mashed them together, this collection would be the result."