What to Wear: Dress Like A Traveller (#notatourist)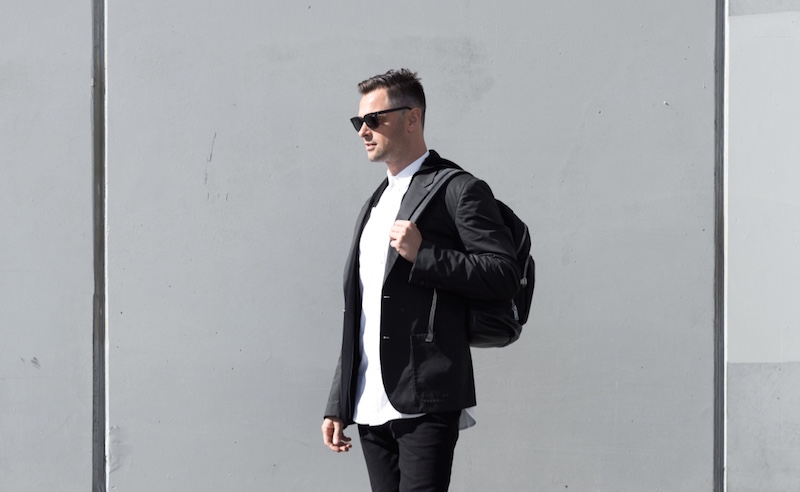 Having recently shared packing advice for my big trip (check out my packing list
here
), I also wanted to share some advice about what to wear on the plane. Hopefully I have most of it, but I might need to buy dash out and pick up a few more pieces with my Visa. Okay so dressing like a traveller, rather than a tourist, means avoiding bum bags, 'sneans', Khaki pants and the like. Instead it's about wearing the cool stuff you love, which is also comfortable for the plane. The trick with airplane attire is to dress light – but with layers.
Have a hoodie on hand…
The best thing about hoods is that you can put them on when you are sleeping – they're warm and comfortable. I like these Marino ones from Workshop. They are light and keep you warm. Caution: Watch out for an electric shock going through the security X-ray!
Comfy footwear…
You can't wear dress shoes, so sports shoes are a must. Ensure you have fresh clean socks too, because you'll be taking your shoes off with the fluctuations in temperature on the plane.
Say 'no' to trackpants…
Track pants make you look like a slouch and a tourist. Wear jeans or trousers, without a belt. It just looks weird taking your belt off each time going through customs.
Short sleeve shirt smartness…
Short sleeve shirts look smart and might help you get that upgrade into business class!
Make the jacket a dress jacket…
This can always be put in the overhead luggage compartment if you don't need it, but looks smarter in airport lounges and waiting rooms. You never know who you might run into!
My sneaky secret…
I always take a pair of shorts and t-shirt to change into mid-flight before sleep. I find them more comfortable! An added bonus is that you then have a backup change if your baggage goes missing! What do you think? Have I forgotten anything? Comment below! [gallery link="file" ids="6587,6588,6593"]
Check out more of Tim's U.S. travel adventures on the #notatourist tab on remixmagazine.wpengine.com
here
and by visiting the Remix Instagram here.
Check here to visit Visa online for more information on the benefits of travelling with Visa. For more #notatourist inspiration visit www.travelwithvisa.co.nz