Breakers Duo: New Zealand basketball elite suit up with French83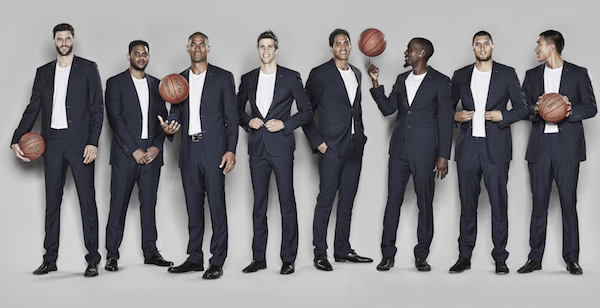 One of our favourite menswear labels,
French83
have just released the
Breakers Duo
; a collaboration with French83 and New Zealand's prestigious basketball team, the Breakers. As official formalwear sponsor of the SKYCITY Breakers, the young and upcoming label have replaced the team's go-to baggy trackpants with a slim fit suit. The Breakers Duo is ideal for an athletic lifestyle, and the range is now available to all – so no worries if you don't happen to be a pro basketball player. Paired with the Breakers Duo tee, French83 have created a sharp look perfect for any guy needing to transform from a stay at home lad to a gentleman of the modern age. When ordering a Breakers Duo, French83 will have a new suit made to order to help you dress for the next game, plus with each purchase from the Breakers Duo range, they're throwing in a free Breakers T-shirt made from organic cotton. Designed to be breathable, lightweight and versatile, you'll certainly be turning heads with the NZ designers' limited edition suit. Check the hashtag #Breakersduo to see the team and other buyers in their new gears and head
here
for more Plus if you want to buy tickets to a game, head
here
.