All aboard the Prada Silver Line!
The black-and-white chequered tiles that have covered the floors of Prada are ubiquitous. Since 1913, from behind towering glass doors around the world, they have hinted at the Italian fashion houses' eternal vision concealed in stores. Now, a new pop-up sees them inlaid in an imaginary railway station, in the company of a silver train coach inspired by American Streamliners of the '30s and '50s.
Titled Prada Silver Line, the retail project will offer an immersive shopping experience throughout 2018, with its first stop at the Galaxy shopping mall in Macau, before continuing on to Dubai, Asia, Europe and the USA. A living, breathing reflection of luxury and modernity, walk alongside red silk brocade walls, see life-size Prada robots porter luggage trolleys, and use the station's ticket kiosk as a personal concierge.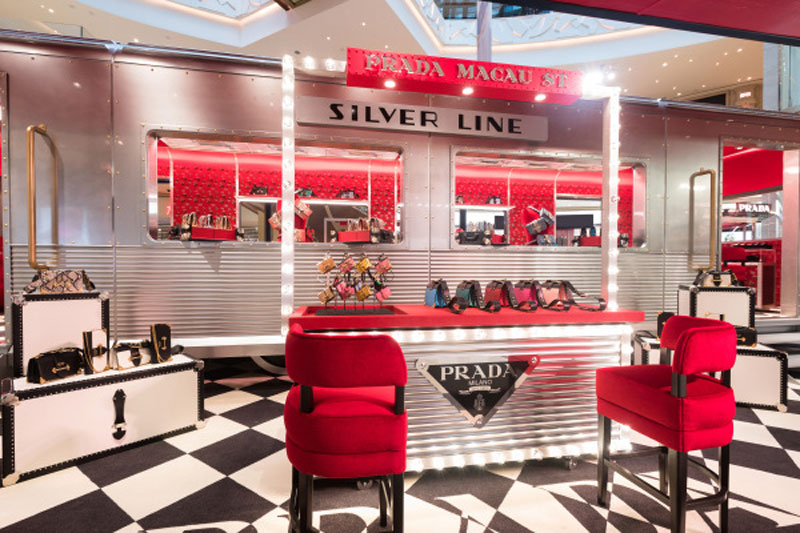 (Images: WWD)