Get to know New Zealand designer Adrian Williams from Adrion Atelier
New Zealand fashion is rapidly going global - and of course, for good reason. Meet Adrian Williams, founder of Adrion Atelier and one to watch on the design scene. With beautiful, intricate designs as his archetypal style and a flair for elevated basics, his label is one you want in your wardrobe - We spoke to him about his career, his ethos showcased through his designs, and how he ended up working on Kylie Jenner's iconic 'Frankenstein's Bride' Halloween look.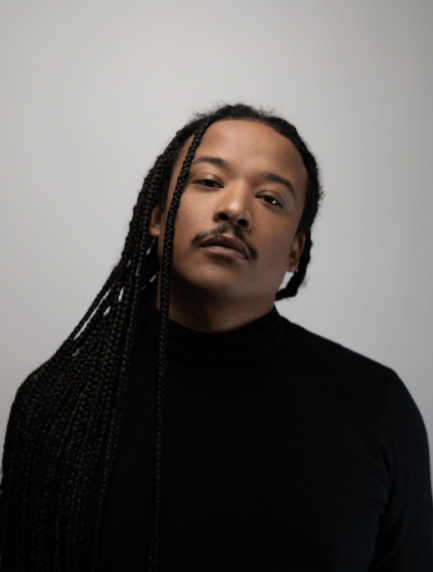 How did you get started in fashion design?
I've always had an interest in fashion. I grew up seeing my mother use her sewing machine which always intrigued me, so I started sewing when I was very young. Attending University, I was determined to study fashion, turning up to the office with these sketches on blue-lined paper. They let me in - I didn't officially enrol but still attended classes! I didn't have a student card for three months and eventually got kicked out, but I wasn't letting it go - I worked my way to a scholarship and graduated with a Bachelor's Degree in Fashion Design. When I started in the fashion industry, I knew I didn't want to be a part of fast fashion - it strips the creativity of unique designs and that didn't align with my core belief: clothes are a form of self-expression, so I worked in a few small studios until I got a job as a pattern maker, later to become a Studio manager for one of the big designer brands in South Africa. In 2015, I came to New Zealand to see family and lived in Dunedin. That's how I met Jessie Wong the year she started Yu Mei. I worked for Yu Mei for about seven years until last year when my partner and I decided to move up to Whitianga - With the move, I finally had the chance and opportunity to start working towards my brand, which launched in March of this year - Adrion Atelier.
Congratulations on the launch of Adrion Atelier! Is there an ethos that you carry throughout all of your designs?
The ethos I carry throughout my designs is to enhance and celebrate individuality by creating eye-grabbing designs for any individuals seeking a simple yet non-conventional aesthetic. My design philosophy is to make statement pieces that complement traditional silhouettes through the deconstruction of the rules of garment construction while using handmade production techniques, carefully chosen fabrics, and other design elements. At the heart of my design processes, I always keep in mind the feeling, texture, weight and construction of all of my pieces to build toward the wearer's feelings of freedom of expression and confidence that is defiant of the conventional norm. My new collection - Redefined Essentials infused with 'Enclothed Cognition' really embraces this ethos.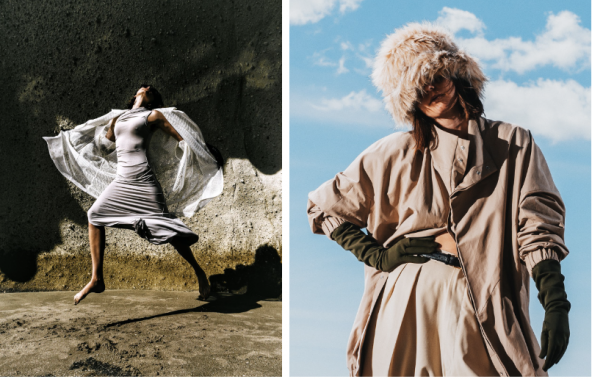 Where did you look for inspiration for your line?
The main inspiration for this collection is based on the elevation of core basics by reconstructing the simplicity of the basic garments into statement pieces. The collection's colour palette harnesses nature's calming tones and hidden hues, creating a distinctive and modern wardrobe.
Can you tell us about a specific piece that may be extra special to you?
I love all my pieces - each garment has its own design element that makes it unique, however, I have a soft spot for The Paloma Top and Dress design as they are core designs of simplicity and elevation from a good basic to a statement piece. The design has an elegant, timeless feel, perfect for any occasion and easily styled, up or down. The drape details inspired by a wedding dress I made are designed to enhance the silhouette while still making the wearer feel comfortable and chic.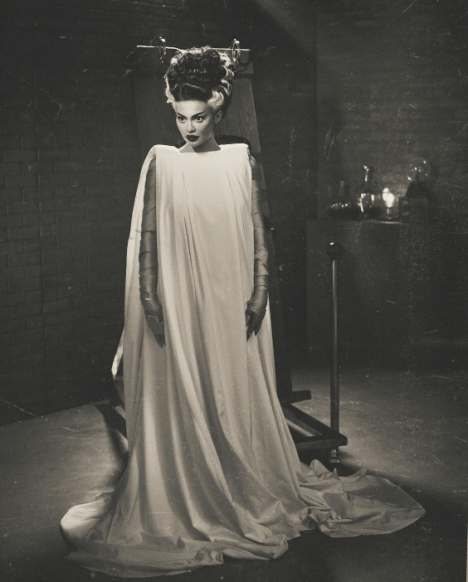 Via @kyliejenner
Talk to us about your collaboration with Kylie Jenner, what was it like working with her?
This was such an amazing opportunity I had while freelancing for Entire Studios as a Garment Development Specialist. Everything happened very fast but it was so exciting.
What can we expect from you next?
I have a few exciting projects I'm working on, including a limited collection release of one-off pieces and additional pieces included in the Redefined Basics collection. I will also continue to evolve, empower and cultivate a love of self-expression freely through my designs.