7 Ecco bags we're crushing on right now
We all know that the best accessory for any outfit is, of course, the bag. Whether you're a mum on the go who needs something big enough to fit the kitchen sink or a gal about town who's looking for something small and compact for just the essentials, Ecco has it all.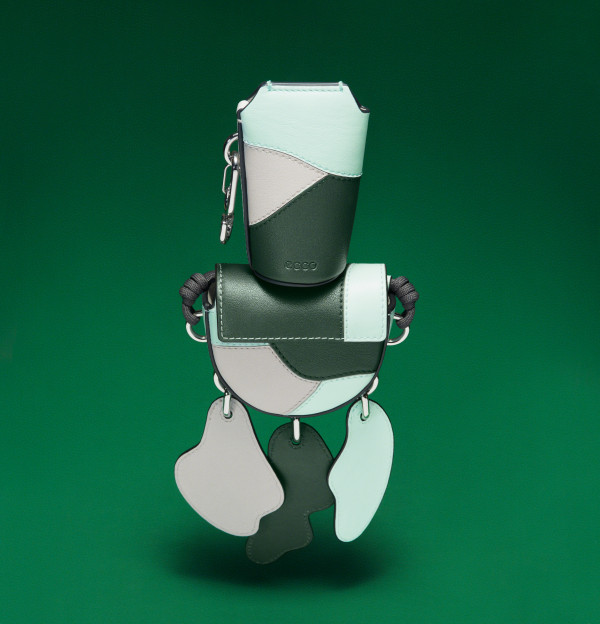 If you're in need of a new outfit accent, a gift for mum this Mothers Day or just in the mood to treat yourself, take a look at 7 of our favourite bags from the newest Ecco Leather Goods collection below.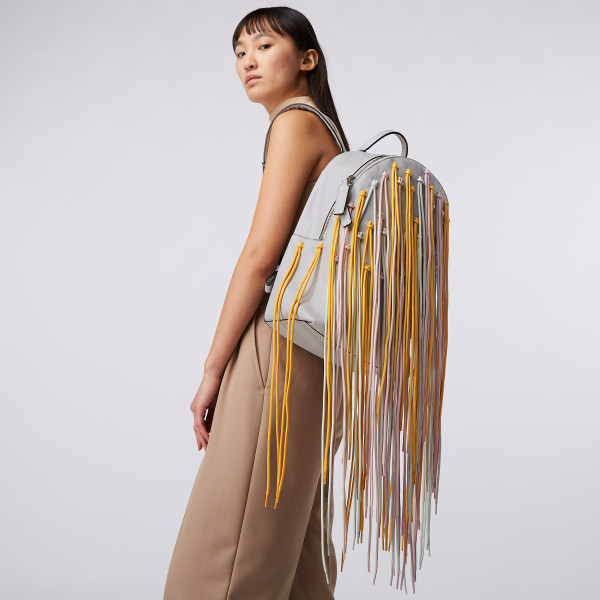 Lace Round Pack
Now that travel is finally on the cards, the Ecco Round Pack is the perfect jet setting buddy. Crafted from water-repellent Pumice leather and accessorised with upcycled shoelaces from Ecco's shoe factory in Denmark, this backpack packs a functional and stylistic punch all at the same time. Inside the front zip main compartment find multiple pockets for all of life's essentials.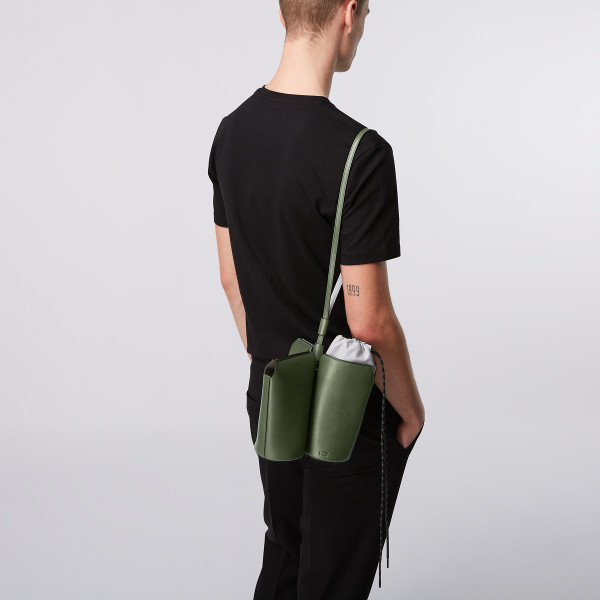 Tri Pot Bag
What's better than one bag? Three bags! This new rendition of the already famed Tri-Pot bag sees functionality and style collide. Composed of supple yet structured Pumice leather, the Ecco Tri Pot Bag features three separate compartments to house all of those daily essentials.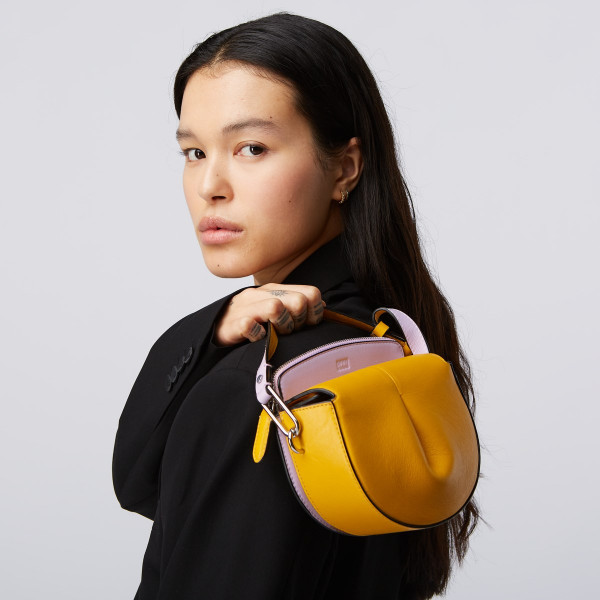 E-Spot Saddle Bag
If you're after something that goes with every outfit and can be used for many seasons to come the E-Spot Saddle Bag is the way to go. Inspired by the equestrian world, mimicking the curvy and smooth silhouette of a saddle and made from Ecco's luxurious Pumice Leather this midsized bag is the statement we've been waiting for. Lift the magnetic flap to reveal a roomy compartment with space to store your phone, sunglasses and face mask. The zipper back compartment holds other small essentials for any extra essentials.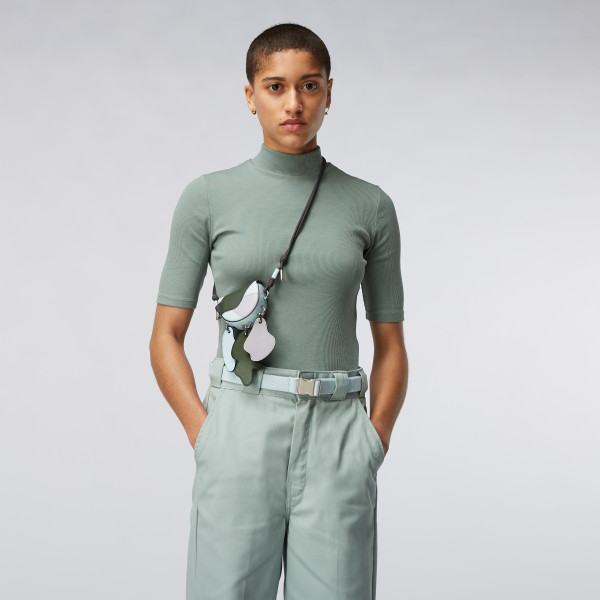 Dreamer Patch Mini
For those looking for a smaller more compact bag, the Dreamer Patch Mini is here to answer all your accessory prayers. Made from a patchwork of colourful materials, this little bag is a nod to Ecco's brand heritage which embodies modernity, form and function. Hot tip - Adjust the shoelace strap and wear it as a crossbody or necklace.
Circular Patch Mini Pot
This tiny companion is just big enough to carry everything you need, or as an added feature to any existing bag. Secured easily by a magnetic closure, clip the turnable dog hook to your jeans belt loops or keychain.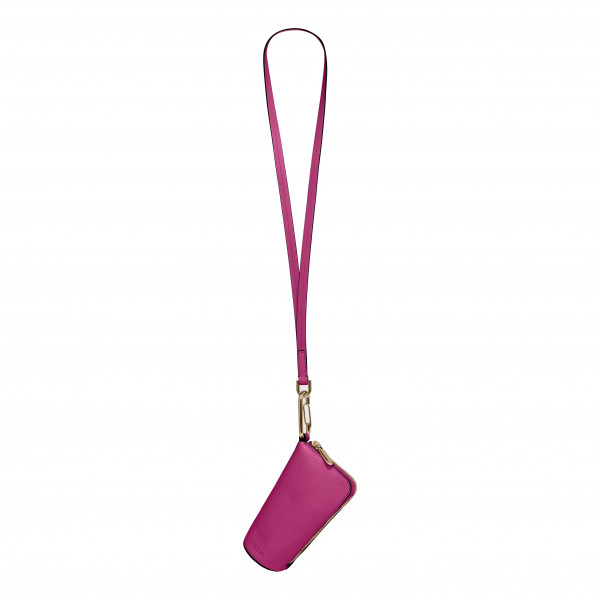 Textureblock Midi Pouch
Constructed from a combination of smooth and pebbled Viola leather in an array of bold colours, the Textureblock Midi Pouch is set to jazz up any look. With the option to wear around the neck or clip onto larger leather bags, the options for styling this small but mighty bag are endless.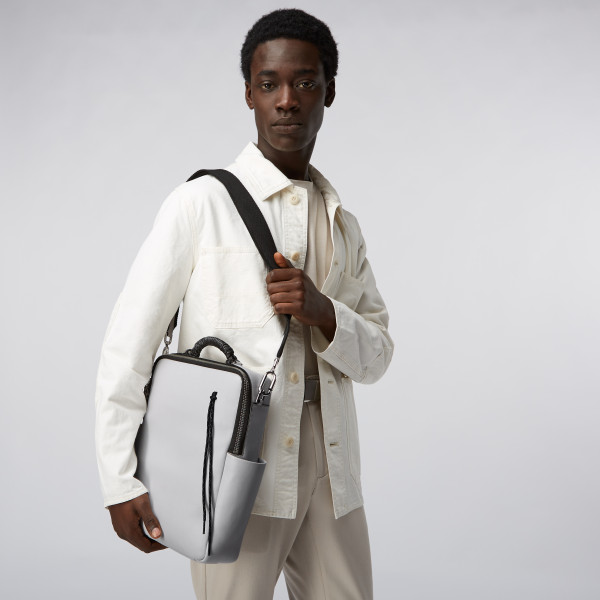 Ceramic Tech-Bag Compact
Sophisticated yet stylish, the Ceramic Tech-bag Compact is any city-goers new best friend. Featuring two zip compartments large enough to fit a 13" laptop and side slip pockets for easy access to those smaller necessities, this bag has it all. Available in both smooth Pumice leather or ceramic embossed Solace leather and compete with not only a shoulder strap and knotted shoelace handle but also a trolly sleeve to attach to your suitcase.