Woman Crush Wednesday: P!NK
Alecia Moore, better known as P!nk, is a pop icon who loves to perform acrobatics in the air while singing on her world tours.
P!nk is a modern-day, bad-ass female who has just celebrated the release of her seventh studio album, Beautiful Trauma. The Grammy Award winner has sold out arenas all around the globe, is a mother of two and an ambassador for UNICEF.
P!nk is this week's Woman Crush Wednesday…
1. She's got millions of sales
It's no secret how big of a talent P!nk is, so it comes as no surprise that her music has a massive impact worldwide. Her recently released seventh studio album will no doubt add to over 42 million album sales, 75 million single sales, over 5 billion audio streams and just before her record released, she's had 15 singles in the Billboard Top 10. Phew! Talk about a powerhouse.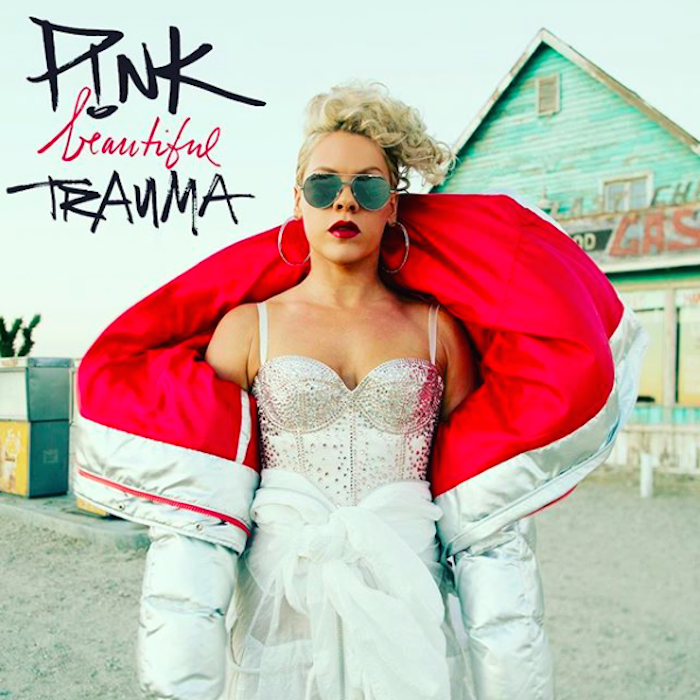 2. She drunk messaged Eminem
P!nk's only official feature on her new record is none other than Eminem, collaborating on her track Revenge (which is so good!). She told EW that she wrote the song with a rap while drinking wine with Max Martin. Having a bit of 'liquid courage' she emailed Eminem, "I said, 'You know I love you. I like that you work with a lot of the same people, like Rihanna. She's hotter than me, but I'm funnier. So I'm going for a rap Grammy, and I'd like to take you along with me.'" The rapper simply replied right away with 'Okay,' and the masterpiece was born.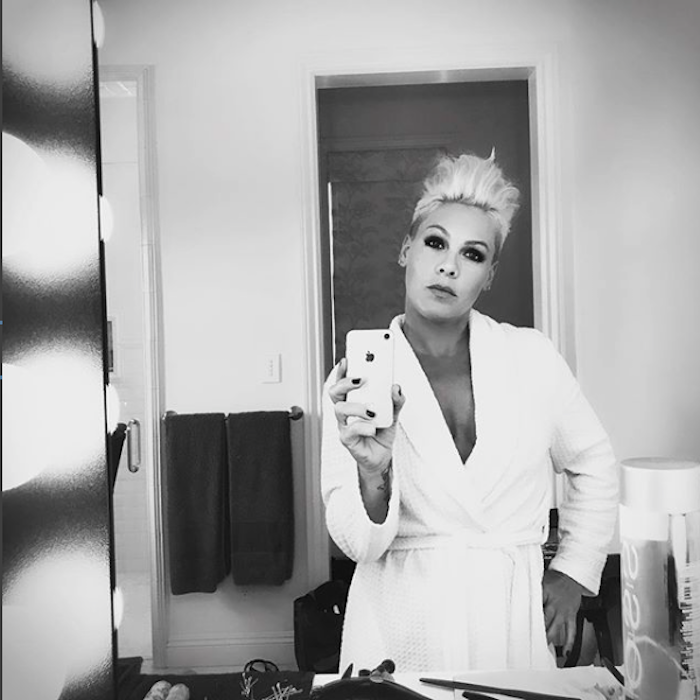 3. She's an inspiration to her daughter and girls worldwide
P!nk's daughter Willow got a special mention during her speech after winning the prestigious Michael Jackson Video Vanguard Award at this year's MTV VMAs. She told the crowd how Willow had mentioned she thought she was ugly for 'looking like a boy.' Being an empowering lady, P!nk announced, "We don't change, we take the gravel and the shell and we make a pearl. We help other people to change so that they can see more kinds of beauty. You my darling girl are beautiful and I love you."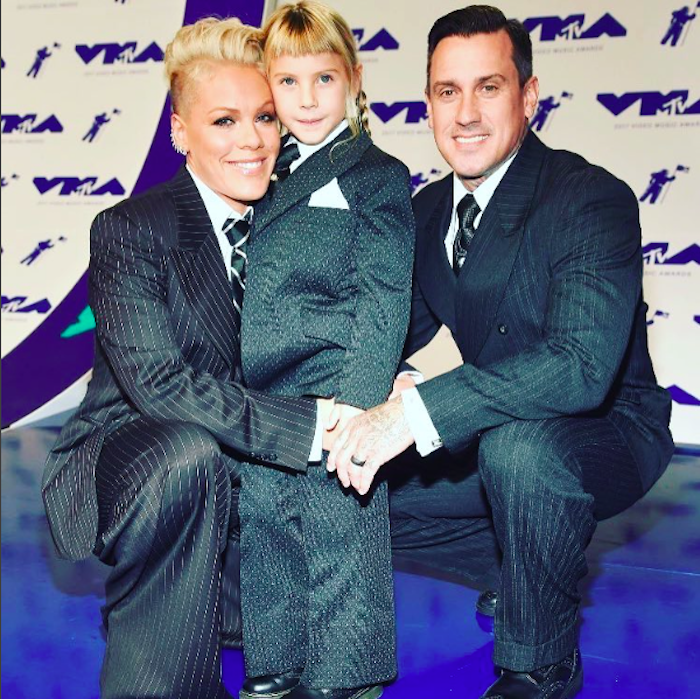 4. She broke touring records
P!nk made an exciting announcement for kiwi fans last month, making her way back down onto our shores after sell-out Auckland shows ten years ago - this time bringing her Beautiful Trauma World Tour for five shows in NZ. Across the ditch, P!nk's last stint there was in 2013 for her The Truth About Love tour where she set some serious records - it is the biggest selling solo female artist's tour with a whopping 46 sold-out shows and more than 600,000 fans - that's a lot of eye balls!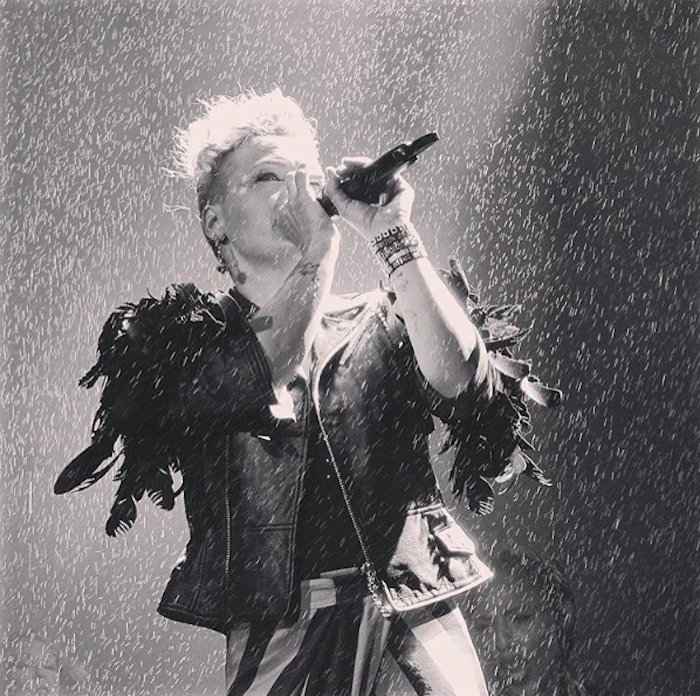 5. She's On The Record
After experiencing over two decades in the music industry from her girl group Choice in 1995 to her 2001 hit Let's Get The Party Started - which she told Glamour, changed her life. Now, P!nk's opening a behind-the-scenes door into her life and a gruelling schedule in a new documentary, On The Record with Apple Music. "Making an album has so many moving pieces," she says to the camera. "Photo and video shoots, dance rehearsals for a festival tour at the same time as getting ready for the regular tour so it's rehearsals and putting on shows, and then your 6-year-old has surf camp and then you put the album out."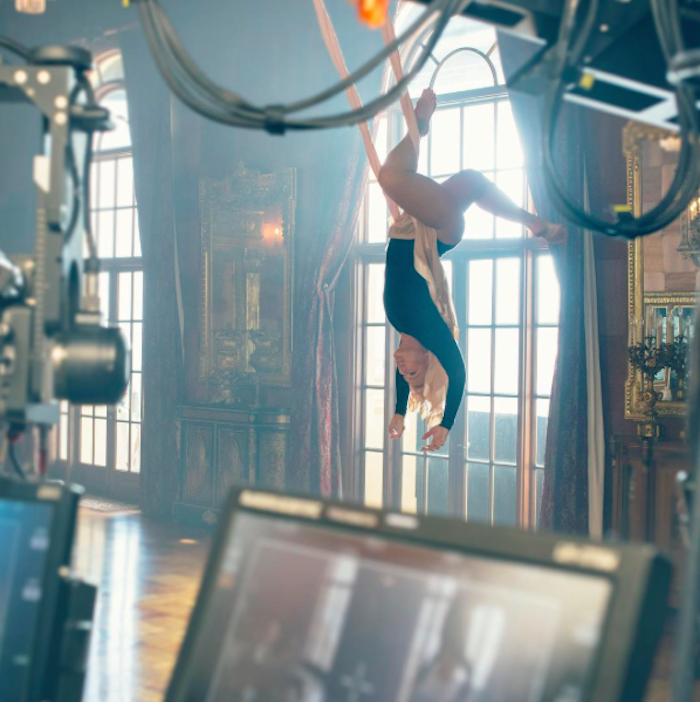 Images @Pink
Feature image courtesy of Sony Music AU/Ryan Aylsworth