Woman Crush Wednesday: Lily Collins
Lily, born Lily Jane Collins, is a 28-year-old actress hailing from Surrey, England in the United Kingdom.
Now based in LA, the model, TV host, actress and part-time Harry Potter fanatic has just added author to her multi-talented belt with the release of her debut book, Unfiltered. She majored in journalism at the University of Southern California so it's no surprise this book is a fantastic read (trust us: we have).
She's best known for her roles in The Blind Side, Mirror Mirror, The Mortal Instruments and Love, Rosie. Now on the height of her Golden Globe nomination for her role in Rules Don't Apply, Collins is set to wow in Sundance debuted film To The Bone.
Lily Collins is this week's Woman Crush Wednesday…
1. It's in her blood
Lily was introduced to the entertainment industry by her music legend father, Phil Collins. He was in the band Genesis in Lily's younger years so it was only a matter of time for her to step foot into the industry. She also attended the Youth Academy for Dramatic Arts as a child. In a recent Instagram post, Lily wrote lovingly of her dad, "Thank you for inspiring me to tell stories, pursue my dreams and live my life unfiltered." His song You'll Be In My Heart is dedicated to her.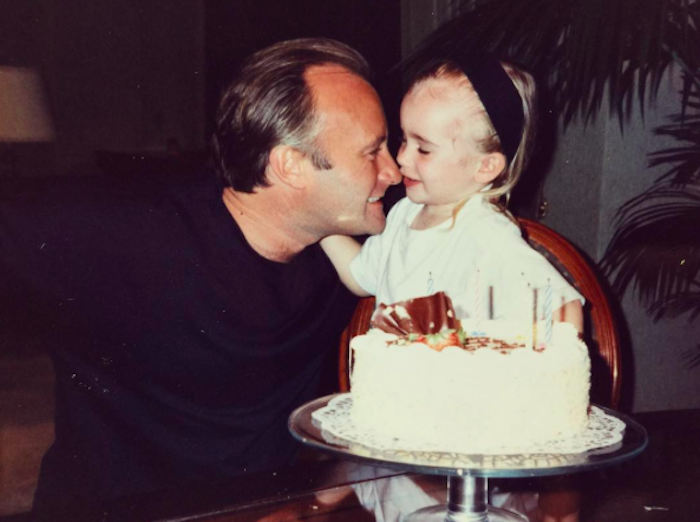 2. She's a published writer
Lily's debut book Unfiltered: No Shame, No Regrets, Just Me, premiered this week. While this is her first book which is a very raw and honest look into her life and past experiences, it isn't the first time Collins has been a published writer. Lily had a interest in journalism in her teen years and can boast contributions in Elle Girl Magazine, Seventeen Magazine, Teen Vogue and even the Los Angeles Times.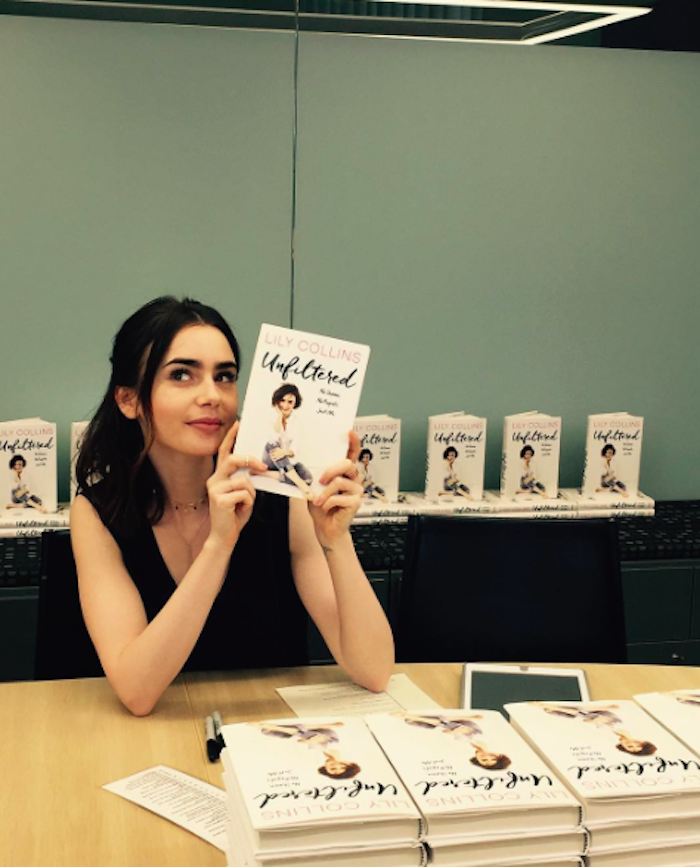 3. She has missed out on opportunities too
While Lily has starred in many amazing films in her short career so far, she actually lost out to fellow actress Kristen Stewart, not once - but twice! One of Lily's first auditions was for Bella Swan in the Twilight saga which ultimately went to Stewart and just a few years later, she missed out on a role in Snow White and the Huntsman, but there is a silver lining - she went on to star opposite Julia Roberts in Mirror Mirror, portraying Snow White.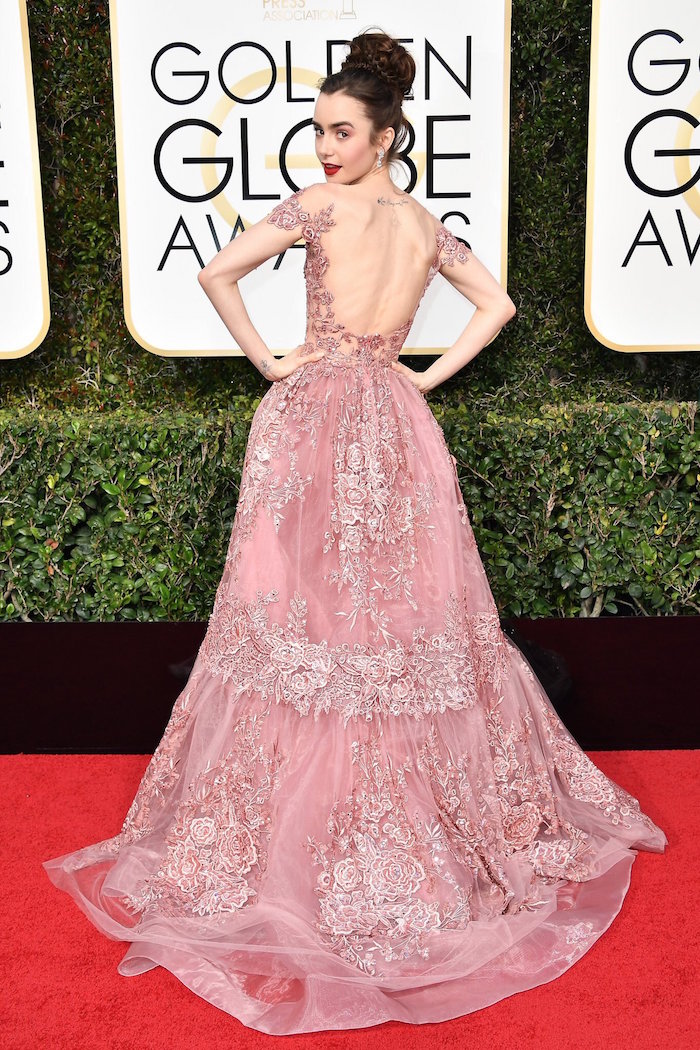 4. She's a Lancome ambassador
Lily has been working with Lancome since late 2013, when it was announced she was to be the newest member of the team in 2014 alongside the likes of Julia Roberts and Emma Watson. "I've always admired the brand's unique and distinctive appreciation for inner beauty and grace, elegance and utter radiance," Collins explained. She even shared a photo a friend had sent her on Instagram of seeing her Lancome campaign in Hong Kong - now that's what you call worldwide!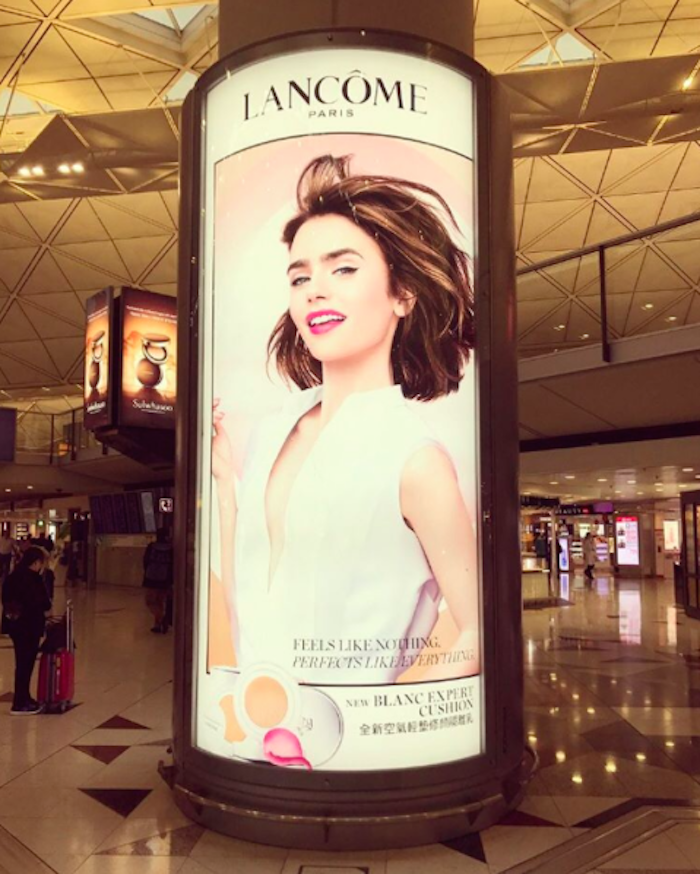 5. She opened up about her disorder
Lily is part of the new film, To the Bone which was well received at this year's Sundance Festival. Collins suffered from her own disorder which lead to anorexia which she details in her new book. Lily boldly took on this script with the risk of partly reliving her own traumatic experiences, she told Vanity Fair, "I read the script and right away I was just in awe, because it's not just a story about anorexia, it's so much more. I felt like my journey and my experiences could benefit [an audience]."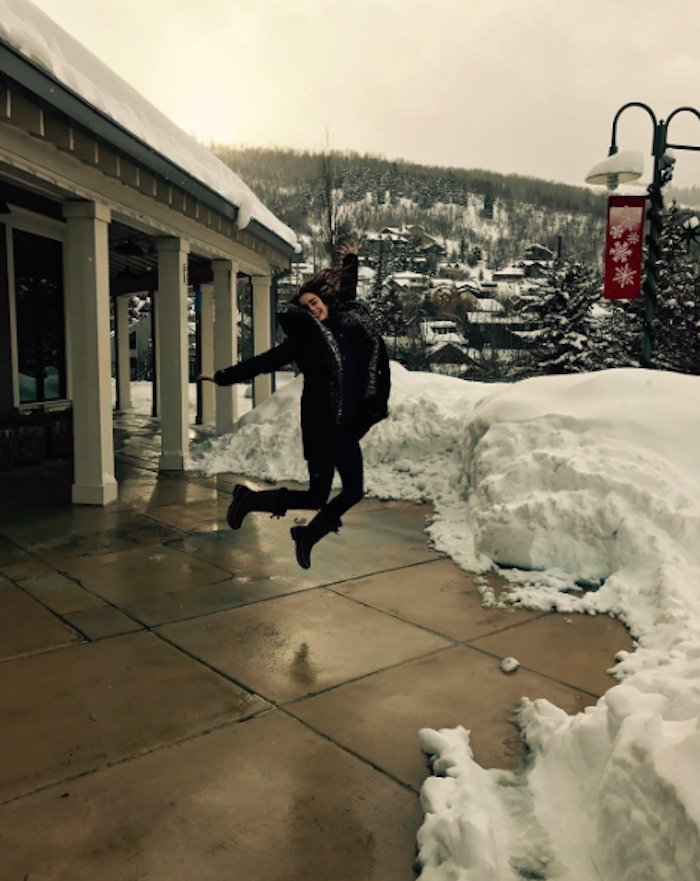 Photos @lilyjcollins
Feature image courtesy of Vanity Fair