What's Up This Easter Weekend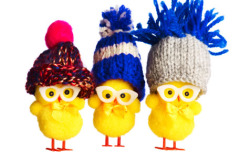 By Sarah McKenzie If you're short of ideas on what to get up to this Easter weekend, we've got a few ideas...
Our:House presents Nite:Life
Witness the resurgence of the 'all night dance party' and bring in the long weekend with the world's best EDM (electro dance music) artists. Party till the early hours to club-bangers by the likes of Grandmaster Flash (New York), Hardrock Sofa (Russia) and Helena (UK/Australia), plus local acts including Jupiter Project, Optimus Gryme, Mayavanya and Remix Magazine's Tim Phin. Avoid the midnight shutdown tonight and head down to the Ellerslie Events Centre from 9:00pm. Tickets are still available at
www.iticket.co.nz
Bass Fest 2013
If you're game enough to continue the party through to Friday night, check out Bass Fest at Studio on K Rd. Get your fix of all that is bass, from dubstep to breaks and drum and bass by acts including UK's Stanton Warriors and local legends Optimus Gryme and Aural Trash. To accompany the euphoric tunes, there will also be a 'Festival of Lights', featuring AV visuals, massive lasers, moving heads, UV lights and enough glowsticks for every raver. Tickets start from $29.90 and are available at
www.iticket.co.nz
Waiheke Island International Jazz Festival
Jump on the ferry over to Waiheke Island this weekend for three days of good times and great music. Running all day Friday, Saturday and Sunday, soak up the last of the summer sun with some of the world's best soul, jazz, blues and funk artists. Also offering family fun, food and a licenced bar, you can choose from any, or all, of the following five events: Good Friday Groove, the Jazzabout Day Pass, Evening Concert Series, Late Night Supper Club and/or the Sixpence Brothers. For more info and to grab your tickets, head to
www.waihekejazzfestival.co.nz
Easter at Ellerslie
Racegoers can enjoy two days of Easter racing at the Ellerslie Racecourse on Saturday and Monday. Enjoy a picnic trackside and checkout some top-class racing action in the sunshine. Free for all ages; there will also be plenty of children's activities including an Easter egg hunt, a Swing Ball park and a bouncy castle on the Newmarket Lawn. Gates open at 11:00am, go to
www.eventfinder.co.nz
for race times and more.
Whangarei Fritter Festival
If you're heading up North this long weekend, make sure you check out the first ever Whangarei Fritter Festival on Saturday. Embrace the relaxed vibes with great music and a feast of fine wines and gourmet fritters from Whangarei's finest restaurants and wineries. Soak up the sounds of some our amazing homegrown talent including the Black Seeds, Sola Rosa and Batucada Sound Machine, and have fun with heaps of family entertainment including a giant water slide! For ticket prices and information head to
www.fritterfestival.co.nz
Image from
kidspot.co.nz