Rita Ora's EMA bold move or fashion faux-pas?
The European Music Awards have famously been a place for weird and wonderful fashion choices to take centre stage. With music and fashion so interrelated, it's no wonder why award shows have become the go-to place for stars to be adventurous in their styles. The line between avant garde and strange is whisper thin, and many are wondering whether Rita Ora ran past that line on purpose.
Rita Ora stepped out onto the EMA red carpet in no other than a robe and towel wrapped around her head. Dripping in diamonds, Ora was looking the most comfortable anyone has ever looked on a runway ever. Heads have turned heads and social media has been sent into a stir, with many asking: but why??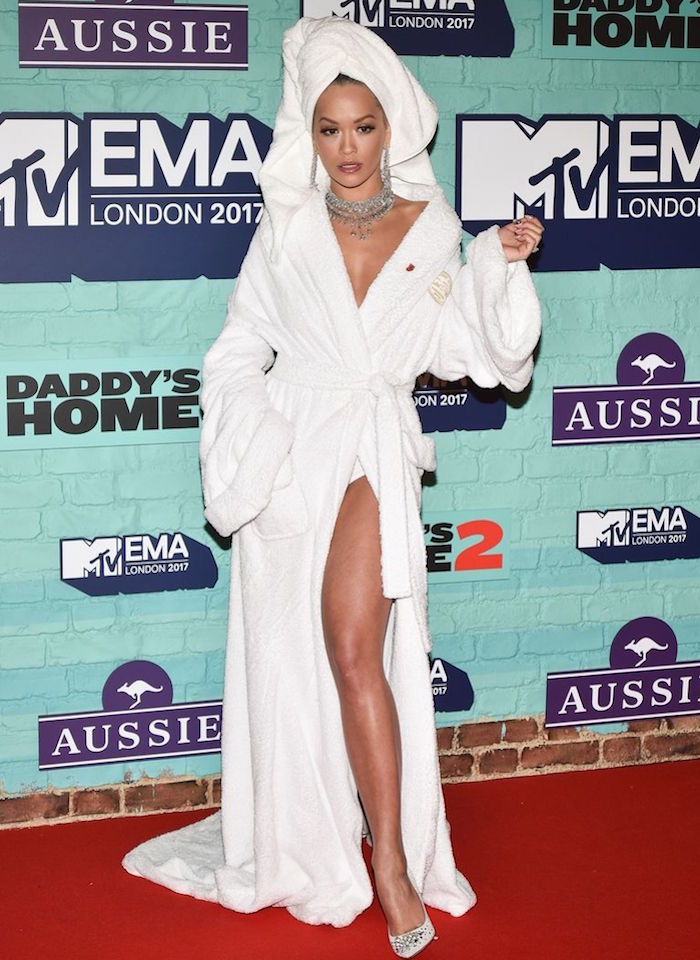 Later, Ora took to the stage to perform in a slightly shorter more moveable version.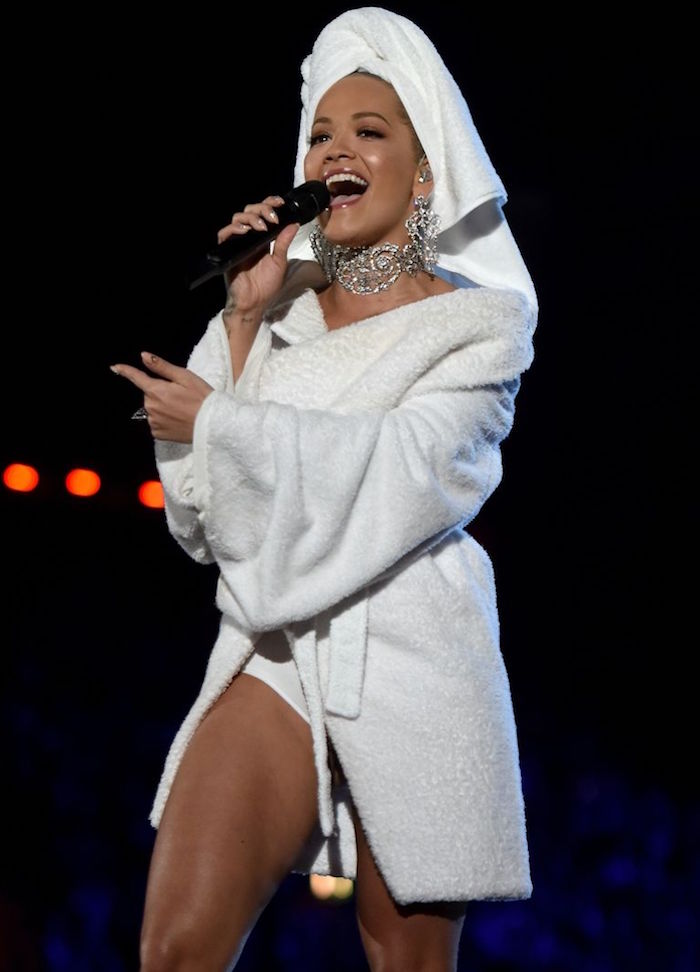 Bold move or fashion faux-pas, you decide. Either way, we're here for her fun attitude and ability to not take herself too seriously!
(Imagery by Elle and EMA)