Remix puts the new Toyota Corolla Cross to the test
One of New Zealand's most popular vehicles, the Toyota Corolla, now has a new SUV sibling on the market. Remix Brand Manager, Portia was lucky enough to put the new Toyota Corolla Cross to the test, a classic reimagined that encompasses Toyota's signature practicality, safety, reliability and style. From cityscapes to winding rural roads, the Toyota Corolla Cross is the perfect companion to take you on all life's journeys.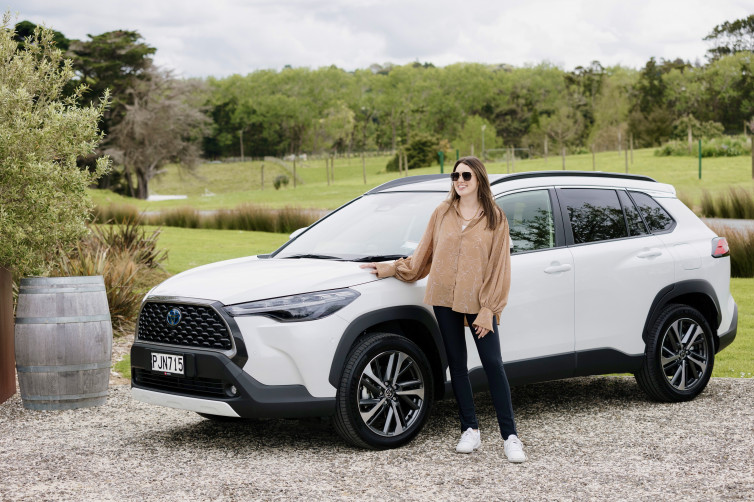 Here's what Portia thought of the sleek new Toyota Corolla Cross
Performance
The Corolla Cross effortlessly compliments my busy work lifestyle. From driving to photoshoots, setting up events and everything in between, the fuel efficient 2.0 litre engine with 3 driving modes plus an EV mode can power my days with ease. The Corolla Cross Limited AWD has exceptional performance all thanks to the E-Four all-wheel drive equipped with MacPherson Strut front suspension and Trailing Arm Double Wishbone rear suspension. Sitting in between a Toyota C-HR and RAV4, the Corolla Cross is the perfect size to offer ample comfort and size for both passengers and running solo errands around the city alike.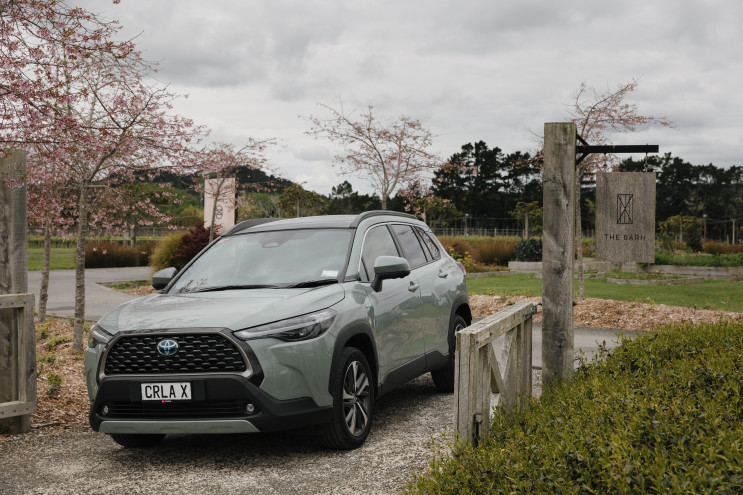 Safety
Safety is a paramount for me when considering a new vehicle. The Toyota Corolla Cross includes the impressive Toyota Safety Sense suite such as a pre-collision system and emergency steering assist. Inner-city driving can trigger parking anxiety for me, thankfully the Corolla Cross is equipped with a reversing camera with dynamic guidelines and an electronic parking brake to assist me into any spot. Tick!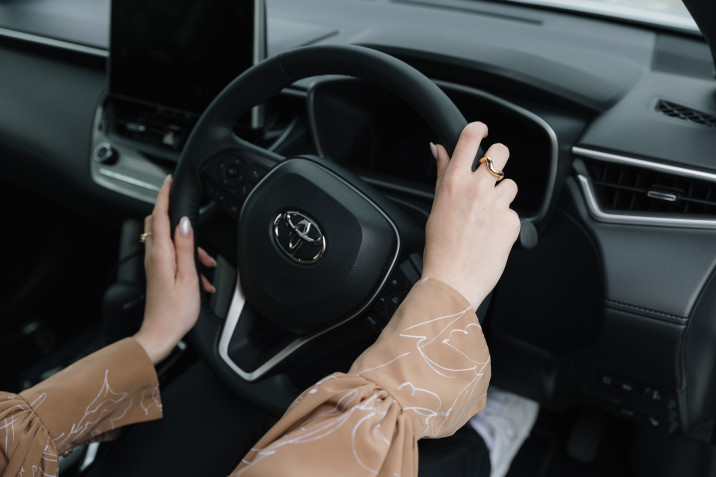 Design
The Corolla Cross Limited embodies everything I look for in a car's design; minimalist, modern and sleek. The sophisticated exterior and robust SUV shape is echoed throughout the spacious cabin interior with large cargo space and functionality. I was impressed with the myriad of features such as an 10.5" colour touchscreen display, dual-zone climate control and nine-speaker sound system and additional goodies such as leather-accented seats and steering-wheel warmers. My favourite feature is the Wireless Apple Carplay® system that keeps me connected while driving with ease.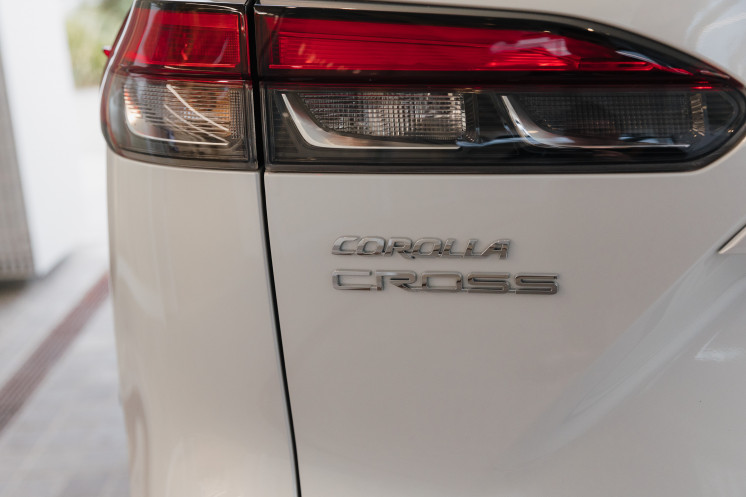 Sustainability
Toyota is paving the way in reducing its carbon footprint. I was very impressed to learn that Toyota has rolled out hybrid electrification across the entire Corolla range and is no longer offering petrol-only models. The Corolla Cross has low fuel consumption and CO2 with just 4.9L/100kms for the AWD models, meaning the Corolla Cross is eligible for the Clean Car discount rebate.
Discover the new Corolla Cross and book a test drive at your local Toyota Store. Starting from $41,990 driveaway plus the clean car rebate, join the electric movement now.