Prince William broke royal protocol when he did this
After the events of the tragic London Fire last week, 79 have been announced dead with many still unaccounted for.
Prince William and HRH Queen Elizabeth visited a refuge shelter for the survivors who have been affected by the blaze. All left distraught after the tragedy, many are left feeling emotional and hopeless - which is what made Prince William embracing one of the survivor's an extremely heartfelt moment.
The Prince was photographed hugging an distraught woman who had apparently lost her husband in the fire. Royal protocol states that members of the family are not to be touched and if so, only by a formal handshake. However in emotional times such as these, these rules can be broken and it showed a more emotional side to the Prince.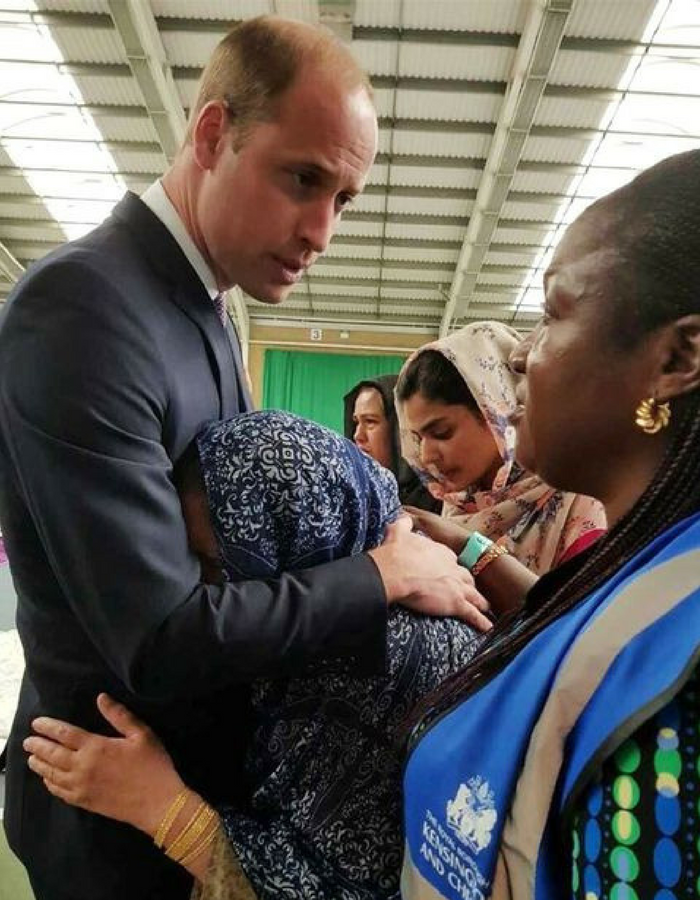 Prince William can be seen with his arm around the woman, who appears to be crying into his chest.
The fire which occurred on the 14th of June in North Kensington, London, left the nation in a state of shock after London's not so great past few months. The massive fire left the 24 story apartment building burnt to a crisp and took 79 lives.
The support of the nation has been felt with Westway Sport Centre offering shelter for refugees and accepting any donations that will help the victims.
All members of the Royal family urge others to donate to help those who have been left affected by this disaster in hopes of recovery for all those involved.