Kendall Jenner reveals the meaning behind her tattoos
Last year, Kendall Jenner was very discreet in getting two small tattoos, so discreet that people were questioning if they were actually real.
It's since been revealed that the 20-year-old got one full heart and one broken heart tattooed on both of her middle fingers. They were both done with white ink, and one is matching with her BFF Hailey Baldwin.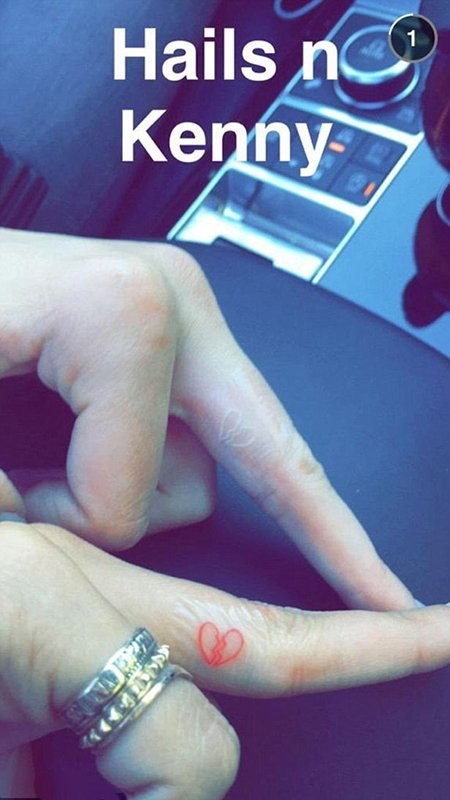 The 20-year-old model never opened up about either piece of ink which is what caused the speculation that they might have been fake – until now.
Kendall recently wrote a blog post on her official website what each of her tattoos mean to her. In the post, titled 'Tatted Up', she writes 'Even though Kim always says, "Don't put a bumper sticker on a Bentley," I really like tattoos. Right now I have two: They're both in white ink on my two middle fingers. The one on my right hand is a full heart to represent an angel and my left is a broken heart — kind of like the devil side. Hailey and I have matching ones on the left side but hers is red.'
And she's not finished with just two! She also reveals that she is very open to the idea of getting more tattoos in time. 'I definitely want more eventually, I just don't know what I would get right now. I don't have anything in mind. You'll just have to wait and see,' she wrote.
The full heart tattoo Kendall wears was originally just a white dot, so she could just add more onto what she already has. But one thing for sure is that she likes to keep her ink subtle, her tattoo artist JonBoy recently said 'To her, it's the little things that matter. 'The white colour was because she didn't want it to show with modelling and all that.'