Our Duke Dumont interview: The DJ & Producer heading to our shores next month for Our:House Festival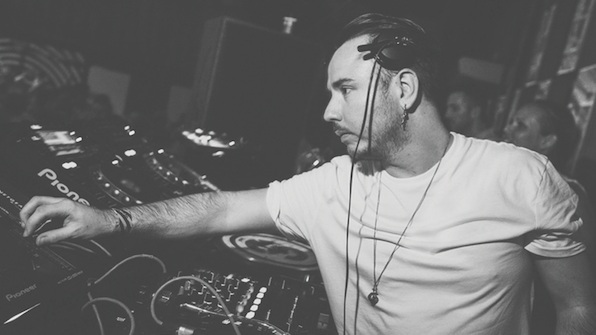 Duke Dumont is heading our way for Our:House Festival IN LESS THAN A MONTH! We chat to the world renowned DJ and producer about his new EP, what we can expect from his set, and Our:House bromance...
Have you been to New Zealand before?
I'm coming over for the first time this year for Our:House Festival, actually! English people tend to prefer New Zealand to Australia, many English people actually end up moving to New Zealand actually, so I'm expecting good things. Hopefully I can get a couple days in Auckland too.
What are you expecting from our country?
I've heard there's a lot of sheep, a lot of country life, basically the Lord of the Rings and every other cliche you can think of (laughs). I've just heard the sense of humour is very similar to British people, more so than Australia. Also that Kiwis and Aussies don't really get on, there's like a rivalry and I kind of like that. Kind of like the Sydney/Melbourne divide.
You're playing alongside Major Lazer, Oliver Heldens, and Galantis. Do you know any of these guys personally or have you seen them perform before?
Yeah I know Diplo quite well and I know the guy who used to be Major Lazer, Switch. Switch was a big influence in my career, I signed to his label about eight years ago. He's one of the few people that showed me the ropes with making music and some of the stuff he taught me about eight years ago I still use in my music today. So I would call him a mentor. And I know Oliver Heldens, we just always cross paths. He's a really nice lad, we always get on. So yeah, I'm in good company, I'm looking forward to it.
We were talking to Jillionaire earlier this year and he said he watched your set at Coachella and thought it was amazing, and the Galantis have also said that they're huge fans, so should be a bit of a 'brodown' on the night!
(laughs) yes, definitely! I'm guessing everyone's going to be going back to the hotel afterwards for a few drinks! It'll be good. Obviously we're in Australia at the same time doing the Stereosonic tour too. This'll be my third Stereosonic and I've kind of realised that we all group together and travel together and it's quite nice really.
So your new EP just came out. What can people, that haven't heard it yet, expect?
What they can expect is, if anyone's heard any of my older music, probably a slightly different style than just straight up house music. There's a mix of disco influence stuff and there's more like pop stuff. But like pop that could easily fit into a 1980s pop song. I always consider the 1980s to be the golden era of pop music. So I'm really happy. And there's a song called 'No' on there which is very kind of modern sounding and very kind of textural and has a lot of emotion in it. I think people will find it quite an eclectic EP.
'I Got You' has been such a massive hit, it's on constant rotation on the radio here. Did you know it was going to be a big track when you were making it? Can you feel when a track has that something special?
In the UK I had a hit record before that that got to number one, a song called 'Need You', so that was number one for two weeks in the UK. I didn't expect it with that in the slightest but with 'I Got You' I kind of thought we had something big and it ended up doing really well. I think it sold 2 million records in two and a half weeks. It's been my biggest record to date. But what I've been surprised with was how well it did overseas, especially in the US.
Taking it right back, when did you first get into music or know that it was going to be a career rather than a hobby?
Honestly you'd be surprised. I've been doing this for ten years as a job but it came about because I was fired from my last job. I used to make ring tones for a living and it was quite fun actually, but they caught me making music on my computer instead of making ring tones, so they fired me and that gave me opportunity to concentrate full time on the music. And I managed to do alright - I got my first remix, I was getting shows in. So it turned out okay. I had quite a good start but about five years ago it got really tough and it was kind of difficult to make a living. I almost went back to getting a regular job but I just started working harder and when 'Need You' got to number one in the UK that's when I was like 'Okay, now we can really keep going.' And since then I've just never looked back. I'm at a point now where music has given me security and I'm appreciative of that so the stuff I'm writing now is music that I really want to make without any fear of how well it sells. Record sales are great, Grammy nominations are great (I have two of those), but I would trade all of that if I think I'm making some of the best music around.
I think it's also refreshing to hear about the struggling side of it. What people see is that you're travelling the world and rubbing shoulders with all the biggest names, so it's nice to actually hear that there was a time when you didn't have all that and you were just a struggling musician.
Yeah, exactly. I travelled the world maybe twice before I had a number one and it was just me and a backpack and part of me really enjoyed those days, it was a real sense of freedom just travelling. When I went to Tokyo I did a show in a club there called Womb, it's one of the best clubs in the world. I was a resident DJ at Fabric in London for about six years, every two or three months and that place took me out DJing. So I was literally DJing at the best clubs in the world and that really taught me how to DJ and the culture of DJing. In that time I wasn't making a lot of money and it took me to basically a low point and then I said to myself that I'm going to give myself one more year, if it doesn't take off this year then I'll get a real job and we'll do this part time. I always had confidence in my ability and I think a lot of my peers realised that as well but they knew it never really worked out for me. But in the last three or four years it suddenly kind of flipped. I have a lot of respect for like Diplo, I've known him for about eight years now and we used to hang out in London and he and others were always there for me because they've seen the ups and downs. That part of it all really makes me appreciate things a bit more.
I guess how you were saying back in the day you used to travel around, people don't really realise how intense touring must be, like it's kind of in and out of the country, right?
Pretty much, yeah! I mean last year I did about 150 shows and I would say 120 to 130 were overseas. That's too much, I wouldn't recommend anybody to do that. In that time I also made an album. It almost broke me. To most people it might seem like it's an easy job and to some degree it is a very easy job but what is tough is that you can get real exhaustion from not sleeping, averaging two hours a night sleeping for like a month. However, the one bit that keeps me going is that I really love travelling. I appreciate going to countries which I would have never had the opportunity to go to. Like how I'm in San Francisco now, I doubt I would have been to San Francisco if I wasn't making music. So that part of me really loves it and I think for me now I'm just trying to find that balance of recording and touring at the same time.
Do you also find it super crazy going to places on the other side of the world and people know your music, they're dancing to your songs and know the lyrics?
Yeah! I love it. It shows that there's growth. Obviously it started in the UK and now I'm in the US touring. I played at the Palladium in Los Angeles on Friday with about 4000 people and the tickets sold out. So things are going really well for me in the US right now. Even to the point where I'm probably going to move here next year. It's a new challenge.
Okay so what have you got on your iPod? Your inspiration?
I
really like a friend of mine, a guy called Jonas Rathsman, he did a song called 'Wolfsbane' and it's basically just a techno track there's no vocals but it's just a really great song, there's a lot of emotion and he's a really talented producer.
So now that you've released your EP what's on the agenda for the rest of the year?
I'm going to get this tour out of the way, touring America and then obviously Australia and New Zealand. And then just to record and record and record and try to record as much as I can because I know i'm going to be hitting a heavy schedule next year. That's kind of the best way I work though. So the goal is to record Blasé Boys Club three, Blasé Boys Club four and five.
Where did the name Blasé Boys Club come from?
It's basically that I felt I needed to start a brand aside from Duke Dumont. There's a very well known pop star who has a brand called Billionaires Boys Club but I didn't want to promote the idea of being rich, I wanted to promote the idea of being blasé so it kind of comes from that. Basically I have a lot of merchandise coming out like shirts and stuff. I didn't want to release a full album so I think it's just going to be small EPs every time. Any music that would have been on an album will be on the Blasé Boys Club records. And the reason I'm not doing an album is that I kind of want to get music out to my fans a lot more quickly than every two years, I think that's just too long. So four track EPs I can get out hopefully every three or four months and just keep on getting music out. Obviously the first one came out last Friday and the next one will come out hopefully in about two or three months.