How HONNE 2.0 will be taking over the music industry amidst COVID-19
After scoring 1.2 billion streams, and with collaborations with some of the most acclaimed artists and groups, from BTS and Georgia to Tom Misch and SG Lewis - HONNE has done a complete 180 with their new mixtape.
Unlike their past creations, the duo, Andy Clutterbuck and James Hatcher have been working more collaboratively than ever. This summer's 'no song without you' brings us a refreshingly handmade, playful sound driven by acoustic guitars. This compelling 14 song blessing makes them more of a real-life band... the new Beatles perhaps?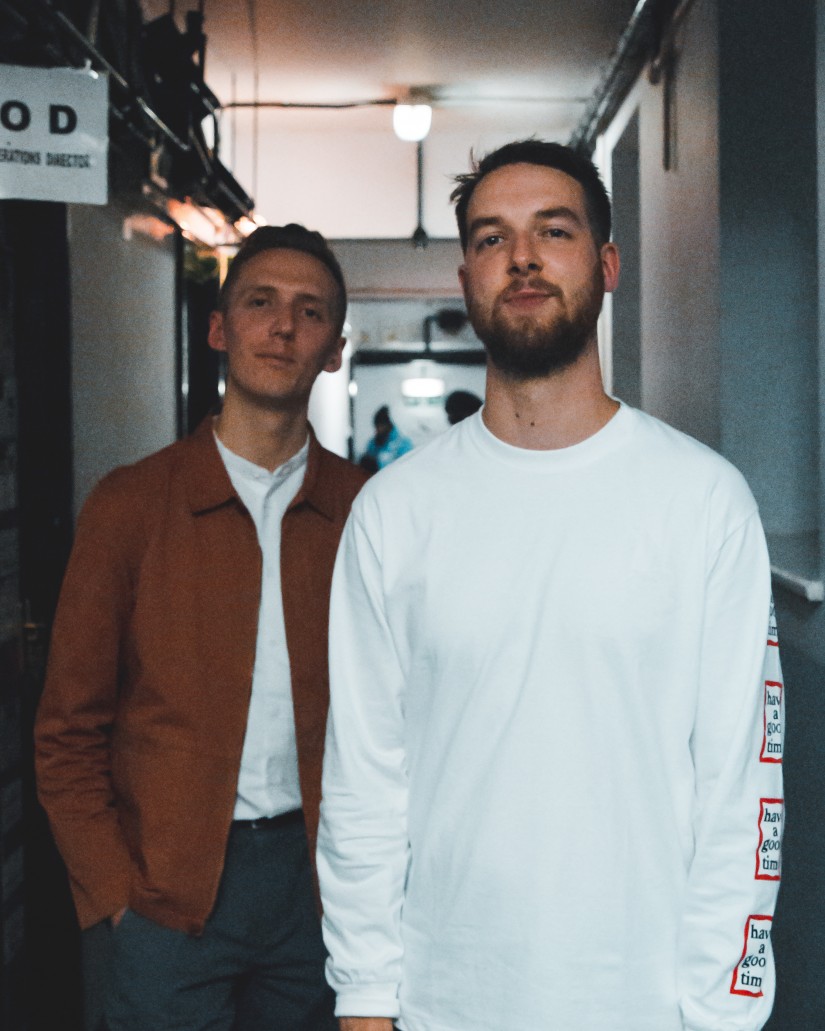 Pre COVID-19, HONNE had been touring the world while working on their third album. They were trying to cook up ideas, however, something wasn't quite working: "We want to keep evolving and never want to stay in the same lane". So, at the beginning of 2020, the duo relocated to LA for a change of scene; an inspiration sparked.
From their recording-studio in East Hollywood, the pair started fiddling around with 'no song without you', this hazy sun-dappled ballad led them to a new way of creativity. "It's strange, for the last few years I've never really just sat down and written a song; it's always been about making a bit of music and then putting lyrics over the top," explained Andy. But this time, for the first time since he was a teen, he picked up his acoustic guitar and created the backbone of HONNE's new sound.
Using the soft-psychedelic 'no song without you' as the base - which was written alongside Anderson Paak collaborator, Canadian producer Pomo - led the sounds and structures to have more of a classic feel than any of HONNE's previous releases. This fresh new inspiration didn't only come from Andy's wedding in 2019 ("I like to think of it as a mixtape of songs that Andy has put together for his wife, like when you're a kid and you make a tape for your crush," says James), but also from the duo mainlining contemporary artists in the past. James described the artists as being natural and real of the relaxed energy of Khruangbin, Rex Orange County and Whitney. He made an interesting point saying, "You can almost hear the room they're in. It's ok for it to be a bit rough, rather than going into the studio like you're Maroon 5 and compressing guitars over and over. The more character that you leave in it, the more the listener can dive in."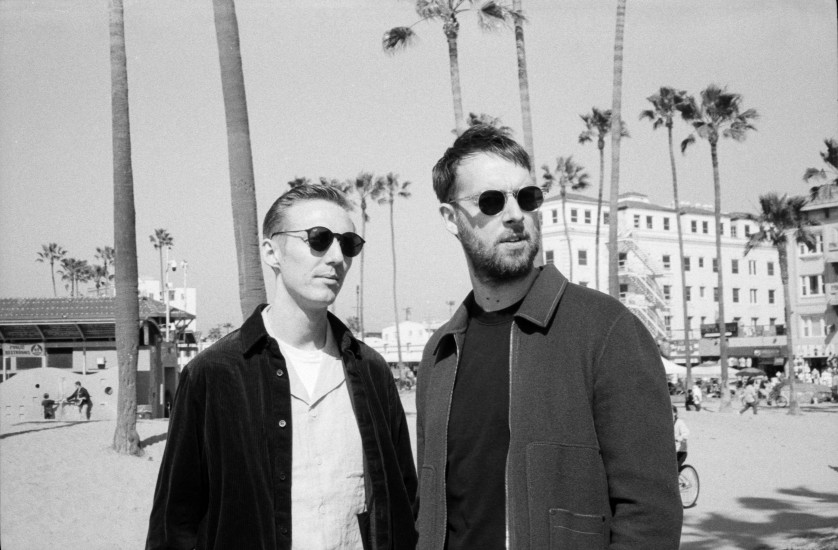 After a period of experimenting in California, HONNE returned to their base in London and kept on the momentum, kitting out their newly shared studio space as if they were in a Wes Anderson fantasy with big pink curtains, yellow mustard sofas, and green panels. Though this beautiful new space allowed the pair to collaborate together in a tighter-knit manner, COVID-19 had other ideas.
The UK, along with other countries, is in the midst of 'stay-at-home' lockdown measures. The duo explained that, although the in-person collaborations came to a halt, they kept their collaborations flowing through continuous messaging. Despite the long-distance relationship they were experiencing at the time, the very human element of the mixtape remained. The global pandemic led to some major changes, such as online collaborations with each other and a number of special guests. The soul of 'la la la that's how it goes' features an entire section recorded by one man, Tobie Tripp, who placed each instrumental part one by one during the lockdown.
'Lines on our faces', recorded in LA with XL's Rodaidh McDonald brought us a Tame Impala feel with Beatles-esque chord progressions which in turn, created one of HONNE's most beautiful creations to date. And let's not forget James' vocal debut in 'can't bear to be without you' - this is one for the books. "It's a painful process, but it was fun," admits James, who claims to have recorded his voice in the wrong key but later pitched it down. "The idea was to make it sound like an old vinyl record, hopefully, you can't actually tell anything's been done to it."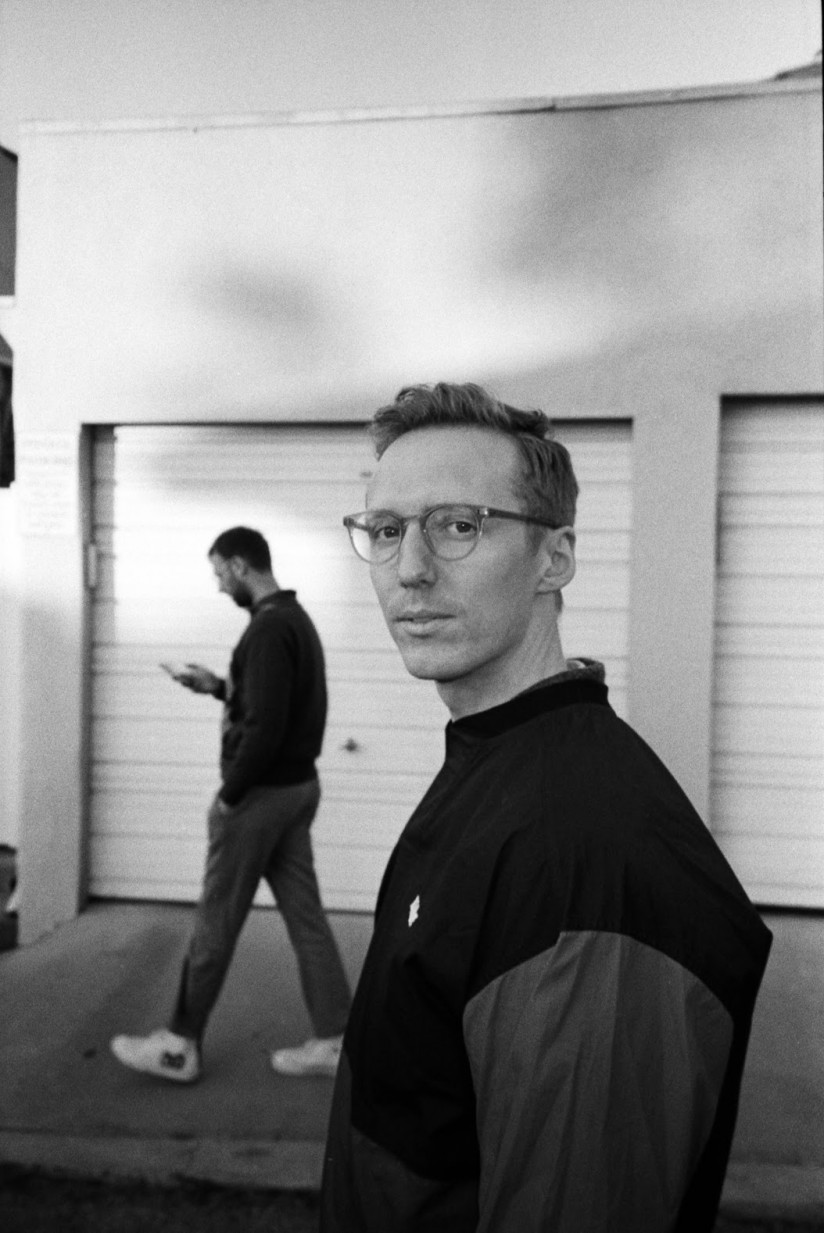 This unforeseen climate has been impossible to ignore in the music for the duo. 'Social distancing' brings us a Frank Ocean-esque with a hint of light-laughter with the line "stay the hell away from me" cross-referencing the two-metre rule. HONNE ends the mixtape with a three-and-a-half-minute pep-talk layered over euphoric sonics called 'smile more smile more smile more' - a direct response to the community spirit which resulted from the anxiety and stress caused by the pandemic. The message calls on people to treasure their relationships with family and friends, to respect the environment and to be creative. "Look in the mirror and think positively… pay someone a compliment; the checkout assistant, the postman, you'll probably make their day. I know it would make mine," addresses Andy. "Don't dwell on Instagram. Put down your phone. See the world through your own eyes." This song gives us hope, happiness and seizing the moment.
The HONNE revamp has made it clear - make your own rules and then break them for an even better outcome.
Listen to HONNE's new album 'no song without you' on Spotify