In Conversation with Gia Marie
Where minimalist meets mind-provoking, German artist Gia Marie plays with the in-between when creating her distinctive wall art. What looks like the drooping and draping of a sheet has in fact been carved and sculpted on a canvas with plaster to create a texturally challenging entity. Commanding your eyes to investigate and explore, this sculptural plaster gives the visual effects of a gravity-provoked linen that bunches as if it were soft, supple and sinking to the ground. Remix editor-in-chief Amber caught up with the Hamburg-based millennial artist…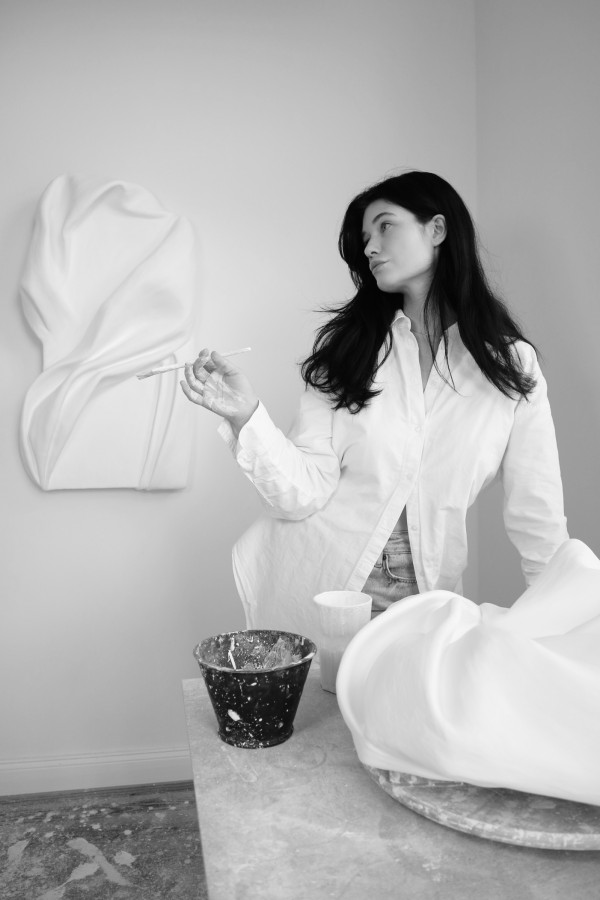 Summarise your art style in one sentence…
I mainly work with plaster and the colour white, I would describe the result as both, minimalistic and expressive.
You are creating a type of art not really seen before, how did you first discover your very unique style?
Two years ago, my art looked very different. I tried out a lot and didn't really find myself in any of it. So I kept trying and at some point I came across the medium plaster. For the first time I simply listened to my heart and let myself be guided by my own ideas only. I didn't let myself be distracted by the techniques of other artists because I wanted to create my own. And then suddenly it clicked. I was immediately on fire. The feeling was like being newly in love.
Tell us a little bit about your creative process? It's quite a complex process isn't it?
Everyone always asks what kind of fabric I use. The simple answer is: none. I shape every fold individually by hand, one at a time. Fabric would dictate certain shapes. But I love to shape everything the way I want it. It's a longer process this way, but I think it's worth it.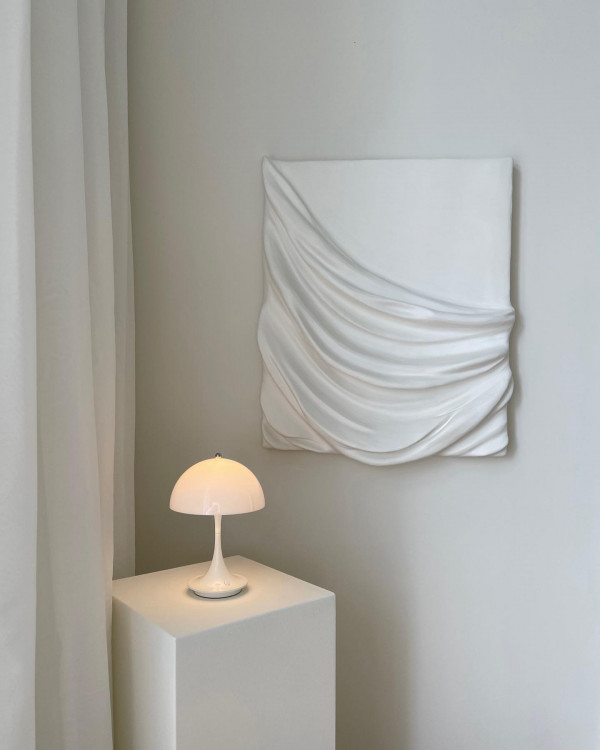 Tell us about yourself...
I like to be by myself or with my family. There are just a few people I like to be around, so I think being an artist is just the right job for me. Most of my time I spend in my studio. with my dog. In the morning I do sports, in the evening I cook with my boyfriend, that's all I need. Typical introvert! This means posting on social media is often not that easy for me. I experience mostly positive feedback, but every now and then negative comments cross my way just like everybody else's. That's ok, art is just as much a matter of taste as beauty itself. But I'm an absolute overthinker, therefore it often takes me a little longer to get back to myself. I'm just learning to deal with it at the moment and to find the best way possible for me to present myself and my art without getting lost in it.
What do you love about your generation?
I love that we get to have a voice that's loud enough to change things, I love that we have the chance to question things and that we have the strength to fight for what is important to us.
What do you love most about where you live? [Hamburg, Germany]
In Hamburg. It's one of the biggest cities in Germany. We have beautiful old architecture. Two lakes in the centre of the city and a lot of greenery. In my district there are many restaurants, cafes and boutiques right outside my door. I don't need a car to move around. I just love the spirit of Hamburg.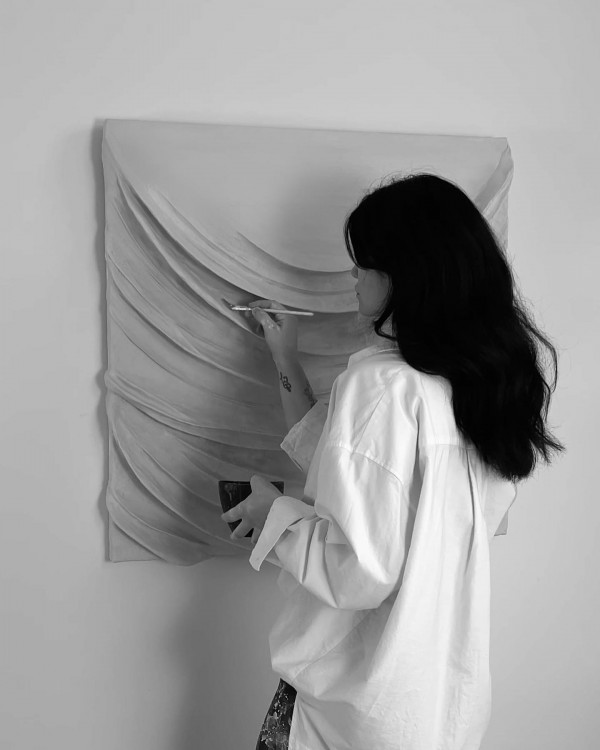 What do you love to do when you're not creating art?
The number one thing I love most is to spend time with my boyfriend, he's the only person who doesn't drain my energy. Other than that I do Pilates, go on walks, shop flowers, obsessively clean the apartment, visit the weekly market, drink wine with friends, bake, cook, try new restaurants, plan trips, watch movies or spend time on our balcony or in my parents garden.
How would you describe your personal style?
Minimalistic, clean. I often tend to go for everything white or black.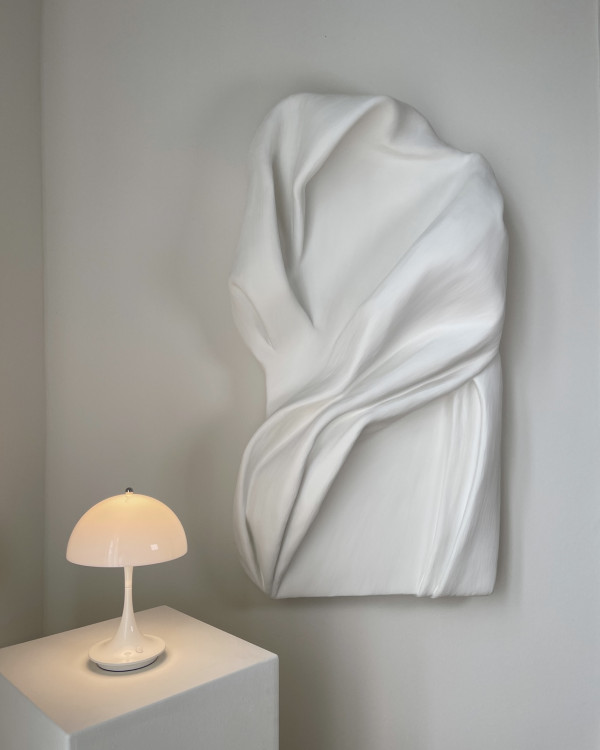 Instagram is where you have gained a huge following, but where else do you promote your work?
Actually TikTok was the first platform where I kind of gained a good following. And I do post on Pinterest as well, but to be honest I don't understand it.
Who in the art world do you admire?
Christo and Jeanne-Claude, always. Fun fact, my father-in-law does own a piece of the fabric that once covered the Reichstag in Berlin.