And just like that, another Monday rolls around! Whoever hits the fast-forward button every weekend needs to be fired!

Thankfully we have a line up of beautiful products to get you through what is undeniably the toughest day of the week. So, get over your Monday Blues and get ready to treat yourself because our Monday Must-Haves this week are oh-so-tempting.
1. The Serendipity Ave x Monarc Jewellery collab is HERE!
We're huge fans of Serendipity Ave. Founded and run by best friends Pascale Baker and Nami Hampe, the successful blog is an on-trend hub of cool inspiration with a healthy dose of female empowerment thrown in for good measure. After Pascale and Nami asked Ella Drake, founder of London-based Monarc Jewellery, to contribute to their Girl Boss interviews, a long-distance friendship was born. The Serendipity Ave founders mentioned their long-time obsession with finding the perfect cross earring and soon a collaboration was born! The Endless Cross Hoop collection by Monarc Jewellery X Serendipity Ave is available in six different styles, so there is something for every earlobe.
2. Berlei Releases the Kindest Bra Ever
We're all guilty of not always being kind to our bodies and this is something that really needs to change. Sometimes though, it's our clothing or underwear that lets us down - it's ill-fitting, poorly made or just downright uncomfortable. Recent research conducted by Berlei revealed women generally feel that their bras are "unkind", with 67% of women admitting they've been frustrated by their bra straps falling down or the cup not fitting properly. As Berlei enters the next 100 years of bra design innovation, its team of Kiwi and Australian designers are launching the kindest bra yet: Womankind. With a soft, minimalist aesthetic and exceptional comfort, the Womankind bra is shaped by the wearer, meaning the fit you get is as unique as you are. Available in an everyday range and a sports range, the Womankind bra is available at selected Farmers and Rebel stores nationwide.
3. Indulge with East Imperial's New Mixer Range
Monday may not be the most traditional day of the week to indulge in an after-work cocktail but when it comes to East Imperial's range of delicious mixers we say - why not?! All seven of East Imperial's guilt-free mixers are now available in a 500ml bottle - perfect for when you want to whip up a round of cocktails for friends, family or workmates. The range is free of artificial flavours and sweeteners, and includes Mombasa Ginger Beer, Thai Dry Ginger Ale, Grapefruit Tonic, Burma Tonic and Yuzu Tonic along with the more traditional Old World Tonic and Soda Water. One 500ml bottle makes three or four cocktails - perfect for summer entertaining! The full range is available from Farro, Glengarry and good liquor stores, or online at www.eastimperial.co.nz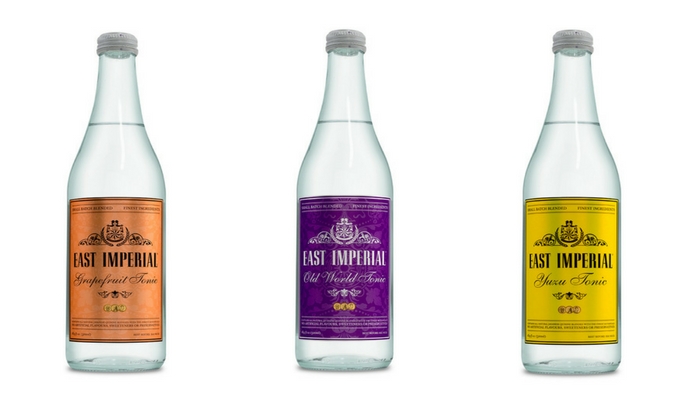 4. Ksubi x Travis Scott Collection
Longtime streetwear favourite, Ksubi, has teamed up with internationally renowned hip-hop artist, Travis Scott, to launch a 10-piece limited edition collection. This highly anticipated collaboration celebrates the U.S rapper's iconic street style along with Ksubi's signature aesthetic and features jeans, tees, a hooded sweater, bomber and an oversized denim jacket. The denim is heavily distressed, with selected pieces characterised by a reflective paint activated only by a flash of light - a characteristic exclusive to the Ksubi x Travis Scott collection. An icon in both the fashion and music world, Scott's design influence can be seen across the entire collection, perfectly complementing the unmistakable Ksubi finishes. The Ksubi x Travis Scott collection is priced from $130 - $480 and is available in stores and online from Ksubi, Barneys, Browns, Farfetch, General Pants Co, Kith, Ron Herman, Ssense, Superette, The Local by General Pants Co and The Webster.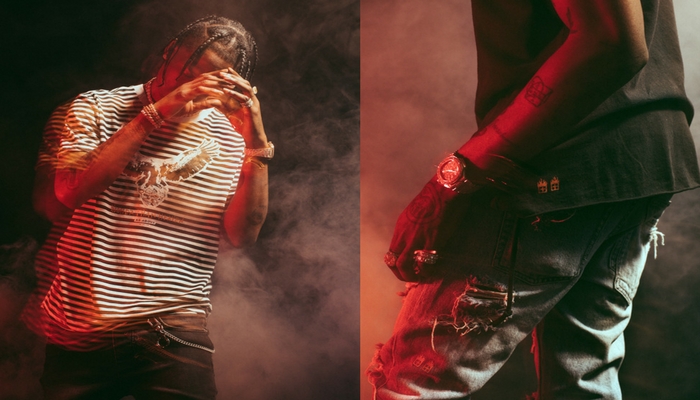 5. Cathy Pope's New Collection
If you're anything like us, you spend a good portion of your time dreaming about the Almalfi Coast. Well, now you can wear a little piece of Almalfi, literally. Cathy Pope Jewelry's new collection, Almalfi, is a modern twist on classic Italian designs, combining everyday statement pieces with a luxury aesthetic. The collection is comprised of Maltese Cross pendants on traditional Italian fob chains, elegant cocktail rings, and chandelier drop and stud earrings, all of which are as easily worn with evening attire as they are with everyday wear. The clean, modern designs are timeless with nostalgic nods to Italian history - designer Cathy Pope says she found images of Sophia Loren in the 60s to be a huge inspiration when creating the collection. We may not be off to the Almalfi Coast anytime soon, but in the meantime, we want every piece of the Almalfi collection!