Mitch James on challenging creative block, summer plans and his new album Patience
If you're not subconsciously humming away to his latest single Motions then are you even readily awaiting the kiwi summer? Ahead of his new album release this Friday, we sat down with local artist, singer, songwriter and guitarist Mitch James to chat about the inspiration behind it all, how he nourishes his own mental health, his ideal kiwi summer plans and the one thing he takes with him everywhere he goes.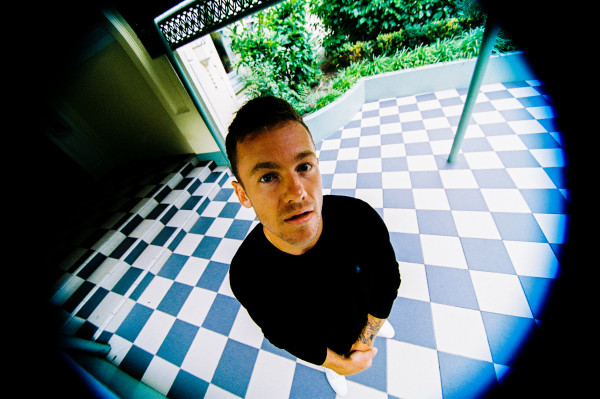 Congrats on your new single Motions! It's such a tune and a constant on repeat in the Remix office. Can you tell us a little about the inspiration behind this track?
Thank you! The main inspiration for the track was my dad getting sick + all of the troubles of covid and feeling like I had lost all momentum with my career and life. It was a tough period there for me for a while so I wanted to turn it into a song - but one with a positive outlook that acknowledges the struggles.
You also have an album coming out this Friday, how excited are you to release this body of work?
Soooooooo excited! It's been so long and I've stayed writing throughout the 4 years since my last album, but finally, all the stars have aligned to release. I couldn't be more proud of it. It's a mix of upbeat fun stuff and real-life confronting shit.
You said that the whole writing of this album was to be brutally honest and vulnerable, was that hard to put onto paper at first?
I've never really struggled with being honest and vulnerable per se. Still, I feel like the environment I was in a couple of years ago encouraged me to stray away from writing about those things and led me to write about things that maybe my fans wouldn't have connected with as much. I strayed away from the honest side of things for a while and I couldn't be more glad life put me back on a path to write about this kind of stuff - because I feel that's my calling in music.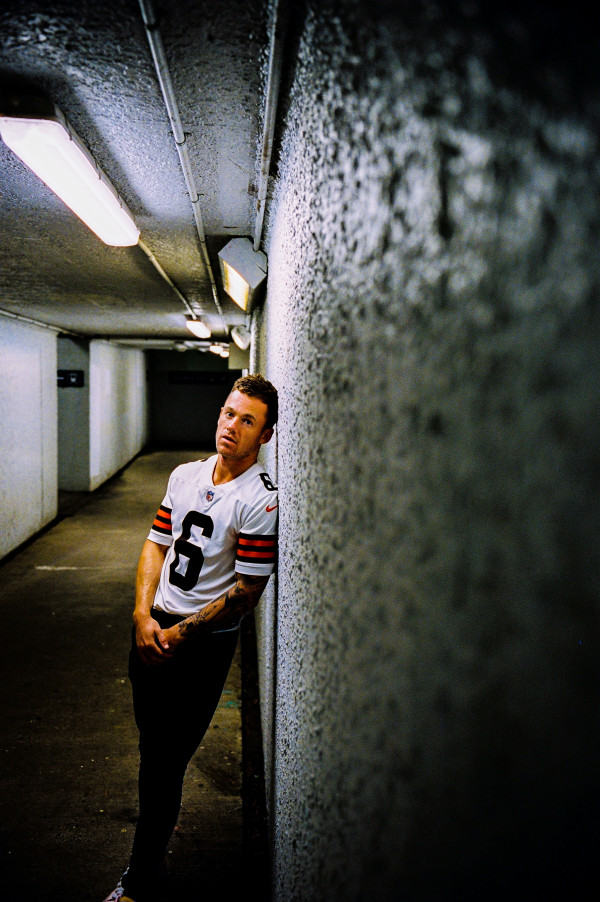 You're on tour in Europe right now ( I'm not jealous in the slightest…) How does it feel to be travelling again doing what you love?
Haha! It's not all fairy bread and skittles on this tour! It's more like trains, buses, vans and venues so don't be too jealous! However - it is absolutely amazing to be back out here doing my thing and playing for audiences all over the world. It's been too damn long! 3 years since I last toured overseas so I am embracing every night and incredibly grateful. You don't know what you got til it's gone.
Do you have any pre-show rituals?
I pace up and down a lot, try convincing myself I'm good at what I do & tell my band that I love them. That's about it really.
We all know it's also the season for festivals and gigs, do you have any shows or festivals coming up?
I have homegrown which I am always excited for. It's such a great festival. I'm also playing with Six60 in Dunedin which is always fun. Otherwise, it's a pretty chilled summer for me work-wise. This tour I'm on now is 37 gigs in about 2 months so I'll probably be pretty grateful for the rest!
You said that you've had a pretty rough 4 years since your last album which I can imagine may have led to burnout and creative block. How do you nourish your own mental health in tough times?
It's definitely had its ups and downs - but in saying that I definitely found that finding a solid routine when I'm not touring helps me immensely. I'm a bit of a fitness freak so when I was going through a tough breakup during the back end of covid I decided I was going to replace having a girl with running a marathon to honour my parents who have both been quite sick, which I succeeded in. I feel like setting goals and staying active really helps me to fight off the scaries, while also being creative whenever the juices are flowing - not forcing it too much, but definitely forcing the routine and staying disciplined.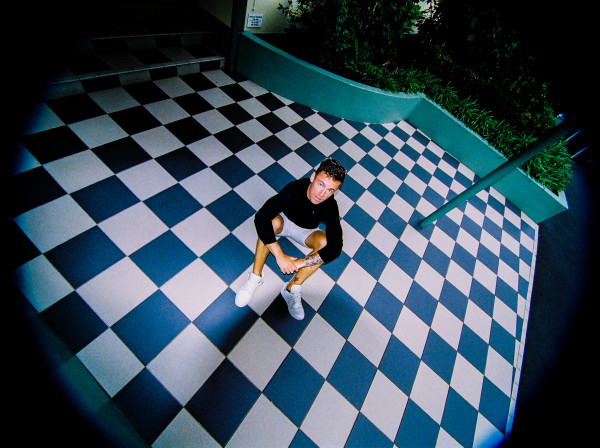 If you could sit next to anyone in the world ( dead or alive) on a 24-hour plane ride, who would it be and why?
I could go in many directions with this question. The first non-negotiable is going to be the scent. Whoever it is, they better be on their fragrance game. 24 hours is long. The second non-neg is the chat. So either a really good-smelling Liam Gallagher or Muhammad Ali, or my future soulmate. I'm down for all 3.
Do you take any home comforts with you when you're on the road? If so what are they and why?
I take my ugg slippers. I practically wear them as shoes.
Where is your favourite Kiwi summer destination?
This may sound like a cop-out but honestly anywhere. Somewhere preferably not too crowded with a nice beach and a chilly bin & I'm a happy camper.
What are your plans after this album drops? Some downtime? Or are you already onto the next thing?
Once I'm back from this tour at the end of November - I'll have a few months off until about March which will be amazing. I'll most likely tour Europe, Australia and NZ from March til June 2023. Go off to LA & London til I finish the songs for another record which will probably take me til about August/September. Relax for a few months hopefully! Some festivals into the start of '24. Release album 3 and do it all again!