Michelle Obama's memoir is your next must-read
Michelle Obama requires no more introduction than the simple mention of her name… and you have everyone's attention. Adored globally, the modern day Wonder Woman has been undeniably popular since her hubby's appointment as POTUS.
From appearances on Ellen and Carpool Karaoke, to speeches that parallel with some of the greatest in history, it is no wonder her public approval rating is unbeatable.
Blowing fans away once again, the former FLOTUS has announced that her memoir Becoming will be released November 13th 2018.
Whilst we all try contain our excitement (unsuccessfully), Michelle teases the beloved book to be one of the most intimate encounters of her life, to date.
Michelle took to Twitter to announce the upcoming release saying,
'Writing BECOMING has been a deeply personal experience. I talk about my roots and how a girl from the South Side found her voice. I hope my journey inspires readers to find the courage to become whoever they aspire to be. I can't wait to share my story.'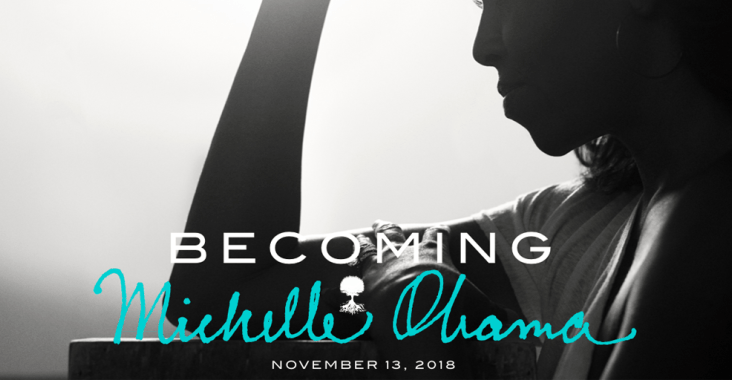 Not only will Becoming be one of your must reads of the holiday period, but it is set to be one of the most anticipated books of the year.
Michelle's publisher, Penguin Random House, describes the book as a 'deeply personal reckoning of a woman of soul and substance who has steadily defied expectations.'
November can't come soon enough!
Like we need anymore reasons to be obsessed with Michelle Obama, but her continuous success is a huge feat for female empowerment.
By being a fashion icon, health advocate and public fave, Michelle shows us that there is no slowing her down! We cannot wait to see what unique insights Becoming has to offer.
Keep slaying the game Michelle!