Learn how to make this viral cocktail with 1800 Tequila
After the hospitality sector shut down for the good part of a year, a craze in at-home cocktail making emerged and we're still all about a good home-made tipple. During lockdown, Rachel Nilsson, owner and director of Cotê Catering, put her honed chef skills to work and created a cocktail using 1800 Coconut Tequila. Rachel shared her recipe on social media which went viral around New Zealand and sold out the skew nationwide.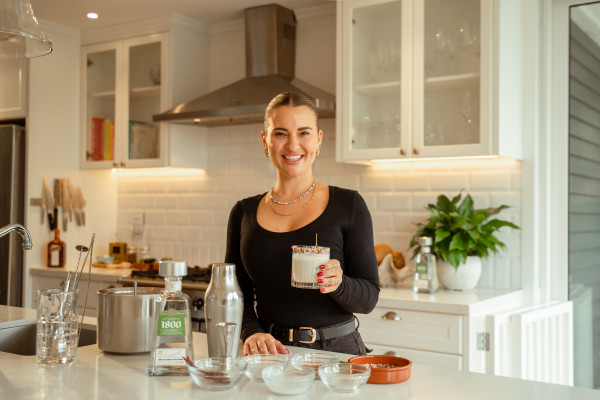 1800 Coconut Tequila is made from 100% Weber blue agave harvested at its peak, double distilled and infused with a natural, ripe coconut flavour. This tropical tequila boasts a refreshing coconut flavour, the perfect companion for making effortless quintessential cocktails at home.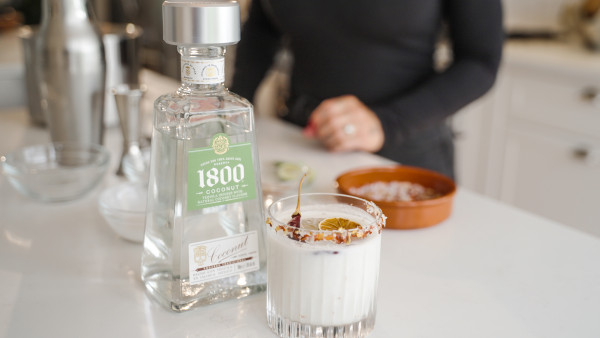 Rachel's famous cocktail is a Coconut Chilli Margarita which will be in our repertoire on repeat all summer long. "I came up with this cocktail in lockdown last year, it's a fun, tropical take on your classic margarita." What's great about this concoction is that it is easily customisable "you can add as much or as little chilli as you like… I like a lot"
Recreate this famous cocktail at home using the recipe below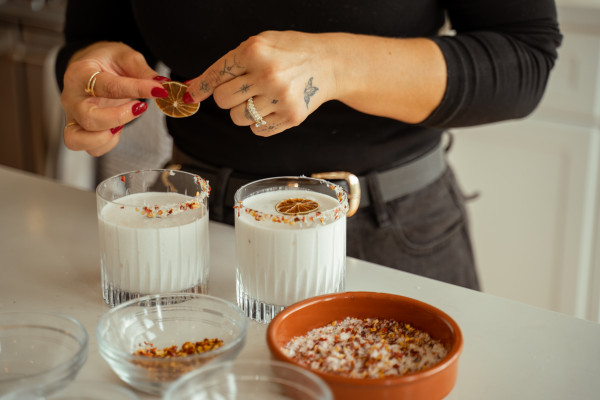 1800 Coconut Chilli Coconut Margarita
Ingredients
6omi 1800 Coconut Tequila
30ml Cointreau
6oml Fresh lime juice
6oml Ceres Organic tinned coconut cream
Desiccated coconut
Salt to rim
Chilli flakes
Ice
Method
Add all ingredients to a blender, with your handful of ice. Rim your
glass with lime and dip in salt and desiccated coconut. Add a good
pinch of chilli flakes to make it spicy!